Seduction Meals is pleased to present an exclusive Interview with Christy Goldfeder, holistic health coach, author of the best-selling Kindle book: Delicious Detox: Cleanse to Stay Slim and Strong in All Four Seasons, and publisher of LiveADeliciousLife.com. Eating healthy can be sexy, especially when you start to have more energy, fit into your "skinny jeans" and feel great. And when we feel great we feel sexy right? Christy is an expert Contributor to SeductionMeals.com so be sure to tune in for articles on how to Live a Sexy Delicious Life!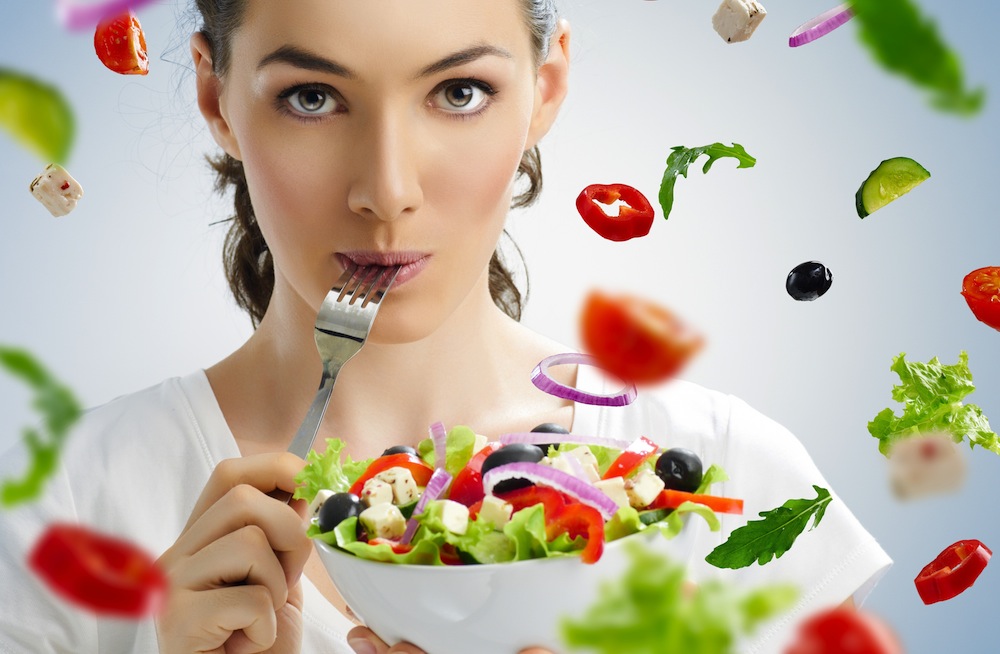 Seduction Meals: What inspired you to start your business?
Christy: When it comes to food, I believe healthy and delicious are not mutually exclusive. I started my business and blog to show readers that by eating real food and taking great care of ourselves, life becomes even more delicious that we ever thought possible. I didn't always believe this to be true. I started eating healthier for vanity reasons – I wanted to look hotter. But I thought it would be tasteless, bland, and potentially torturous. As I experimented in my kitchen, and became skilled at cooking, I got an appreciation for a wider range of flavors. I started to appreciate how good food gave me energy and could be tastier than the processed garbage I used to eat. And I healed many chronic, annoying ailments – headaches, indigestion, insomnia, and eczema, among others – as I ate better. I met the love of my life partially because of our mutual appreciation for healthy, tasty food. We met on Match.com, and our first conversations were around travel and eating exotic foods.
Seduction Meals: What do you like most about blogging?
Christy: I love hearing from my readers, especially when they tell me how my writing has inspired them to take action and try something new. It is an honor to know that something I wrote helped someone make a positive change. It means that my work is making a positive impact on the world.
Seduction Meals: What advice do you offer to people who say it's too expensive to eat healthy, or they don't have time to cook?
Christy: For those who say it's too expensive, I say think about your current spending habits:
How much do you currently spend on restaurant food?
Do make your own coffee or buy a fancy coffee on the way to the office?
How much of your grocery money goes to impulse buys, snacks, or sugary foods – like chips, soda, cookies, and packaged, convenience items?
Add all of those up and see how much you're spending. If you take all of that money and put it toward fresh produce, lean protein, nuts, seeds, and healthy fats, you would probably end up spending the same (or saving money), and feeling a whole lot healthier because you're giving your body what it needs.
For people who think they don't have time to cook, I recommend trying a few different fast dishes – like omelets, homemade soup or salad, or smoothies – and see how long it takes to make these compared to the time it takes to order food and have it delivered. I bet you would be eating your home-cooked meal before the delivery person left the restaurant with your order.
Seduction Meals: Tell us about your latest projects?
Christy: Last year, I wrote and published my first book called Delicious Detox – it's all about about seasonal nutritional cleansing. I published it on Amazon Kindle, and it became a #1 bestseller in 2 categories – healthy living and happiness! This year, I'm working on a couple of follow up projects:
I'm really excited to be working on a very special eating meditation with master NLP practitioner Joel Elfman. The eating meditation is designed to help you get even more pleasure out of eating and lose weight while doing it.
Another project is a brand-new cookbook filled with healthy, tasty recipes that keep you energized and looking good. Stay tuned to my website to learn more.
Seduction Meals: What is the most important part of creating a romantic meal for two?
Christy: When I'm making a romantic meal, I think about the flavors that will entice the eater. My husband loves big, spicy flavors, so I tend to lean toward Thai, Mexican, or Indian spices to amp up the flavor. And, I always add a dose of love. Remember that film, Like Water for Chocolate, in which the main character, Tita, cooks a romantic meal with rose petals, and how everyone who eats it is overcome with lust… I believe that you can put your feelings into your cooking. So play music, wear a sexy outfit, or do something that makes you feel romantic while you're cooking. You'll forget about dessert if you let things heat up this way!
Seduction Meals: What is your Seduction Meal? The one dish that always dazzles?
Christy: Sometimes it's the simplest dishes that can be the most seductive. I think it's because it's a surprise that a simple thing can be so tasty. I seduced my husband (boyfriend at the time) just by talking about the weather turning colder and that it was soup season. When we first started talking to each other through Match.com, I told him about my winter veggie soup – I'm pretty sure that's when he asked me for our first date. Other dishes that I make really well are salads. I had lots of practice making them when I was growing up because my mom never wanted to make them. I like adding in all kinds of ingredients – not just veggies – for texture, flavor, and variety. Nuts and seeds are great. Avocado is creamy and delicious. Fresh lemon is invigorating.
For more information on Delicious Detox: Cleanse to Stay Slim and Strong in All Four Seasons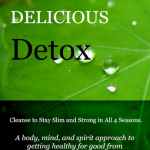 Have you wanted to try out a detox cleanse diet but were afraid of starving or having unwanted side effects? Have no fear – there are many ways to detox healthfully and safely while eating real food. When you eat the Delicious Detox way, you'll be eating the freshest, healthiest and most delicious foods which will help you increase your energy, release toxins safely, and become more aware of how to care for your body's unique needs.In each season, you will focus on different organs and the conditions or symptoms that most commonly need addressing – weight loss in spring, cardiovascular health in summer, digestion and allergies in fall, and weight balancing and energy in winter. After reading the Delicious Detox, you should feel prepared to try detoxing on your own. Using the food lists, simple meditations, and writing exercises, you'll be able to create your own personal cleanse plan to boost your energy, shed excess weight, and release stress.