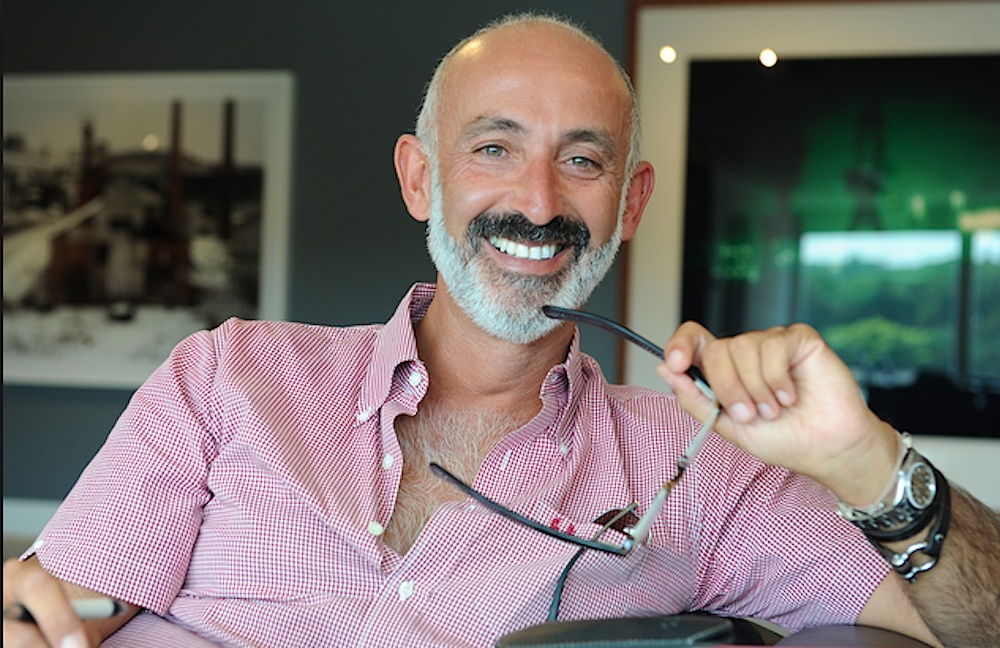 "We live, too much, in a world of generic stuff. . . abbreviated so that we can quickly "get" it; nuke it; digest it; and get on with it. RoomTemp is about taking time to appreciate all that is natural, authentic and thoughtful" – Moshe Aelyon
When you first meet Moshe you immediately feel his passion for design, food, tradition… and life. His energy is truly infectious. It is a pleasure to watch him expertly weave his personal passions into his daily life as he embraces the small details and special touches in all he does. We are thrilled to announce that Moshe will share his philosophy, recipes and man-about-town expertise as a Seduction Meal's contributor. So without further adieu – meet Moshe the event planner, interior designer, travel host, and publisher of Room Temp by Moshe.
Seduction Meals: What inspired you to start your blog Room Temp by Moshe?
Moshe Aelyon: I was born and raised a foodie and learned from a young age the importance of "breaking bread" together. I truly believe in the power of food bringing people together and that was such a big part of my life growing up. As an adult I fell in love with entertaining and all the creative processes behind food. I learned that food is such a wonderful medium to create with and realized that there was immediacy in receiving reactions from audiences.
Now that I have professionally produced special events for 18 years, I had the pleasure of designing menus yet not the execution; actually cooking was the only thing I had not done for clients. With our new brand and a new blog as a centerpiece, I've been trying to focus all my passions – design, entertaining and food, under one umbrella.
I felt with Room Temp by Moshe there was an opportunity to localize them all and also test new "flavors". Almost like a laboratory behind-the-scenes. For the last year we have been able to experiment with doing small dinners for our friends & clients. We also regularly provide services as a private chef yet staying away from catering. We are blessed with incredible catering companies for our large productions and we are happy to remain in those relationships.
Room Temp(erature) is not only a style of cooking but also an attitude. Life should be shared and life should be entertaining. We live, too much, in a world of generic stuff. . . abbreviated so that we can quickly "get" it; nuke it; digest it; and get on with it. RoomTemp is about taking time to appreciate all that is natural, authentic and thoughtful. My hope is that RoomTemp will bring people together in appreciation of joy and design and nurture our collective souls in the process. So it is all about allowing to "let it sit".
Seduction Meals: What do you like most about blogging?
Moshe Moshe Aelyon: I like to be topical and reach people on a regular basis, with thoughts and bites. This keeps me on my toes & fresh as well. It's a casual and relatable form of communicating with clients and followers. I was once told that I was a great editor and that I have a good eye. Blogging gives me a process to edit concepts while providing a reader with ideas. It is all about a point of view to help exist more creatively daily through the art of living.
Seduction Meals: You love to talk about and promote life's rituals. What rituals are most important to you?
Moshe Aelyon: Having dinner as a family is of most importance to me. Making time for a long meal gives me the luxury of sharing and communicating with the people I love. At the table discussing ideas and understanding how their day went, when most of the time the day goes by fast, has been crucial for me as we raised our children. I also find cooking as a couple an extremely romantic ritual. In single-hood, I have always looked for someone who could chop while I was boiling per say. To have that dance in the kitchen is a very sexy and romantic ritual.
Seduction Meals: Tell us about your latest project?
Moshe Aelyon: We are producing a few "Dinner with Friends" for the holidays, mostly small intimate cocktail gatherings and dinner parties in a client's homes. These Connecticut homes are the warmest this time of year with festive décor, and maybe that usually empty guest room is now occupied with a loved one.
We are also in the midst of one of our biggest interior design projects, which include both interior and exterior renovations. When completed, this will have been a massive transformation of a dated colonial home to more modern contemporary sophisticated home. We are working with tremendous amounts of creativity and foresight and are very excited about the final mission and vision.
Also, I am in communication with prospects and clients interested in booking my tour to Istanbul – a trip coming up in May of 2014. This has been a long time in the making, people always wondering and asking when it would be a reality. I am really excited to be taking our friends and followers that share our sensibilities; to show them where I am from, what I'm made of. And allow them to enjoy Istanbul, this great city, with a behind-the-scenes approach to food, culture and romance.
Seduction Meals: Very exciting! We can't wait to hear more about each one of these endeavors.
If you are interested to learn more about a fantastic journey to the exotic land of Turkey, click here. Having been to Turkey, I have to say it was one of my most memorable excursions  – between Istanbul, Cappadocia, and Ephesus — each day was an adventure I will never forget. If you do go to Cappadocia go for the hot air balloon ride, it was truly outstanding. And be sure to leave room in your suitcase for a shopping adventure in Istanbul.