Welcome to the Seduction Meals Weekly Horoscopy by Mistress of Astrology – Jennifer Angel. Tune in every Monday for details on how to best manage your relationships at home, work and play.

January 13th – 19th, 2014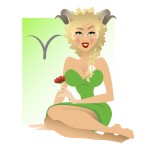 Aries / March 21 – April 19
If you need to make a decision about work and don't have the facts on hand to weigh all the pros and cons, trust your intuition. With Venus and Mars in a confrontational square aspect, it may be impossible to keep everyone happy. You may as well apologize to a love-mate now and decide to do what is right for you.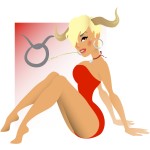 Taurus / April 20 – May 20
If you want to attract love, a serious relationship as opposed to a repetition of lovers past, then be prepared to leave your love-baggage at the door. At work, changes in terms of business procedures can put you on the right track for success. Set new goals and be determined to make them happen.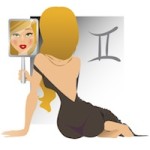 Gemini / May 21 – June 20
Be careful that a caring and sharing moment doesn't turn into possessive and jealous behavior. Instead, do something to spoil yourself, Gemini, but with the full Moon in your solar second house of money, beware of trashing the credit cards with emotional spending. It's time to get back to work; you don't want to feel pressured because you've let your workload pile up.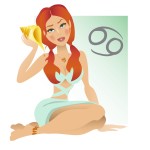 Cancer / June 21 – July 22
Get ready for an overhaul in your love life, Cancer. Life and love both challenge you to be a better person. This next immediate period promises to be an exciting and eventful ride. Colorful characters at work can grab your attention with interesting conversation. What happens next could change your game plan.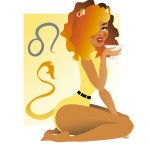 Leo / July 23 – August 22
Prepare to enter the first class category! Career advancement is in the stars, but you will need to be prepared to put in the hard work to achieve your goals. Keep a level head and you will be able to maintain control. When looking for love, someone who is an intellectual equal can win your heart. With Mercury in your love zone, a conversation can be the start of an extraordinary connection.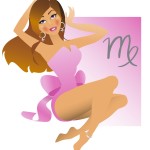 Virgo / August 23 – September 22                                                                                                                                                      Fanciful love can have you floating on a cloud, Virgo, and for someone who takes life so seriously, it is nice to get caught up in some romantic air-waves. However, things are not always as they seem, and sooner or later you will have to come back to earth. Teamwork at the office can move you in the right direction, but you need to be organized if you want to take charge.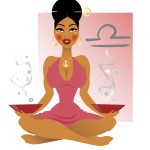 Libra / September 23 – October 22
Family can demand your attention and advice. A heart-to-heart discussion with a loved one can present you with different options. Be careful of what you say though, as you don't want to get caught up in someone else's drama. Stay a little detached if you need to avoid a difference of opinion. Money spent on your career is cash well spent, but don't go over your budget.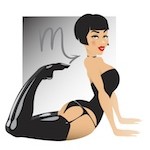 Scorpio / October 23 – November 21
Someone fabulous can enter your life, Scorpio, but rather than creating expectations about what a union might be, it is wise to enjoy the moment. Too much thought and concern about what may happen tomorrow can spoil the moment today. News of a creative venture or project can get the go ahead. A family discussion can no longer be avoided; aim for a win-win outcome.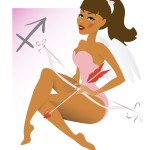 Sagittarius / November 22 – December 21
On the love scene, your perfect match could have a few endearing flaws, but it keeps life interesting. Love and finances are on a collision course and discussions around money are up for review. You have a chance to reset the boundaries if a situation is not working for you, but don't allow a financial issue spoil a good thing.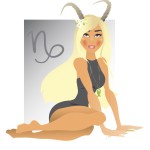 Capricorn / December 22 – January 19
Love and romance are hot on the agenda! With the intense energy of the full Moon pointing to the relationship sector of your chart, not to mention Venus in your sign, your popularity rating is about to rocket sky high. A flirtatious encounter may reveal that you have more in common with someone than you thought. You can advance in business, but before clinching money deals make sure your needs are sufficiently addressed.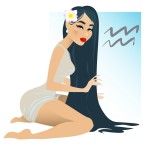 Aquarius / January 20 – February 18
New career options can open up for your consideration, but be sure to do your own research before you agree to anything. When it concerns your personal life, particularly with a love-mate, beware of keeping secrets. All sorts of chaos can erupt if you are found to be hiding something, and you will need to do some smooth talking to set things right.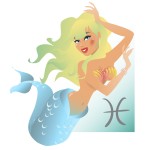 Pisces / February 19 – March 20
Don't overanalyze a love connection, take it for what it is and let a relationship develop at its own pace. Stay in your heart center and enjoy every minute. You can make friends in high places, but don't get distracted on your way to the top. Remember, every good deed you benefit from will require a pay back at some point. With money, don't assume anything; it is wise to check the details.