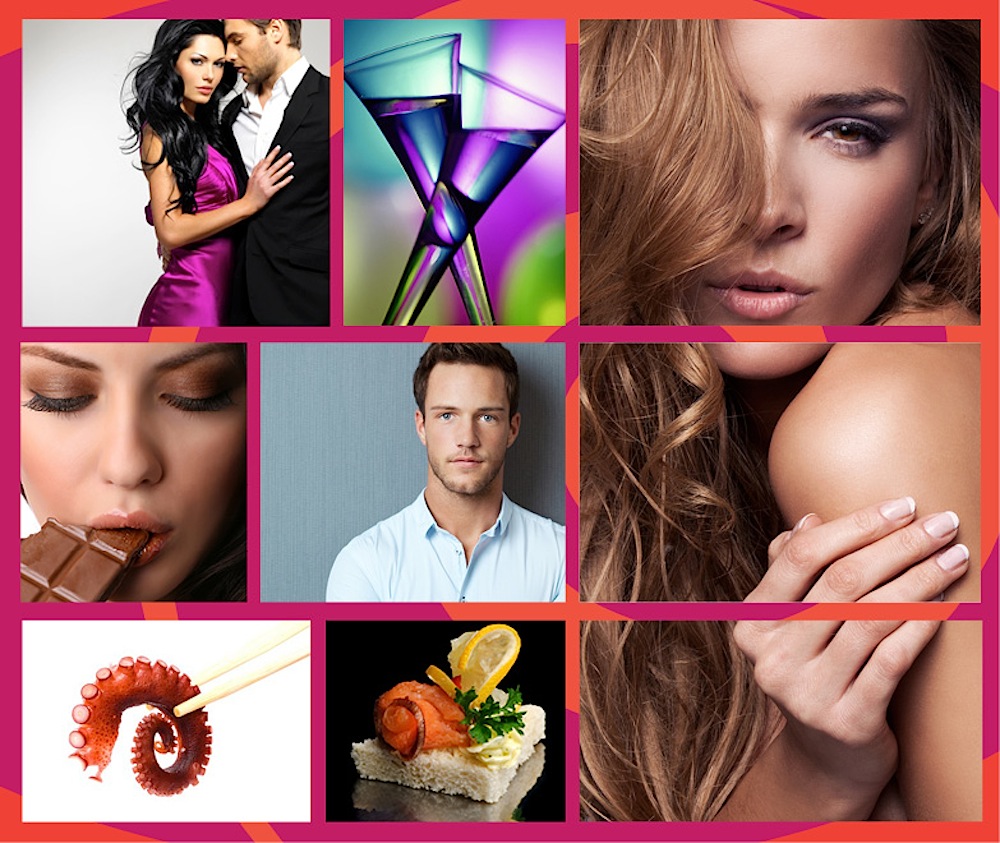 Happy New Year! January is a time for setting our sights on the future, figuring out what we want, brainstorming a road map for success, and hitting the refresh button to start anew. So, in keeping with tradition, we are super excited about the launch of our new website including an array of new features to kick off the new year.
Seduction Meals, The Go-To Place for Romantic Meals
SeductionMeals.com is best known as the go-to destination for food + romance and everything in-between. We'll continue sharing seductive recipes and luscious cocktails for creating romantic meals for two. Our new site features an extended recipe database that showcases our favorite food and cocktail recipes. And we have new content coming your way as we discuss Seduction + Intrigue, Gifts + Gadgets, Aphrodisiacs + Spices, Dating + Valentine's Day, and more.
Every Monday Follow our Mistress of Astrology 
We are very excited to present the one and only Mistress of Astrology, Jennifer Angel who will share her tantalizing weekly horoscopes on SeductionMeals.com. Tune in every Monday for details on how to best manage your relationships at home, work and play.
Tune in Every Thursday to ASK TARA, our Dating Columnist 
Every Thursday, Ask Tara, our resident culinary seductress and dating columnist, will answers those pressing questions about love, sex, food & romance. Email questions to AskTara@SeductionMeals.com as we demystify your questions about two of life's universal pleasures…food & romance.
Meet our Friends + Contributors
There is nothing as important as friends. I am thrilled to introduce our contributors and friends; to share their enticing recipes, stories, and creativity. Be sure to check out their websites and follow them – you will learn to love and cherish them as much as we do! And remember, truly great friends are hard to find, difficult to leave, and impossible to forget.
Join us as we celebrate the New Year in style – we look forward to taking this journey together. xoxo
Be sure to stay connected – follow us:
Pinterest
Twitter
Facebook
Google+