Welcome to the first in a series of Seduction Meals Weekly Horoscopes by the one and only Mistress of Astrology – Jennifer Angel. Tune in every Monday for details on how to best manage your relationships at home, work and play.

January 6 – 12, 2014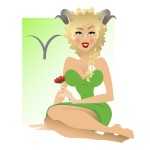 Aries / March 21 – April 19
Get ready to step into a new reality; your career is about to enter the big time! With Mars in your opposite sign, love can take on a passionate urgency, but business also demands your attention, so you need to accommodate requests from all sides. Your heart doesn't want to let a love connection slip by, but you can't afford to ignore a business opportunity.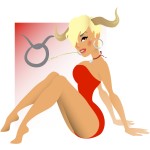 Taurus / April 20 – May 20
Don't worry too much, Taurus, life is destined to change for the better this year. Very soon everything will fall into place and you will be run off your feet. It will be a challenge to schedule in some self-pampering, but do it for your sanity's sake. A discussion with a lover could set your heart racing and you will want to look your best!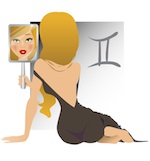 Gemini / May 21 – June 20
Supportive people can help you get your life on the right track – both personally and regarding finances. When you team up with the appropriate people, anything is possible. A discussion in the boardroom can open options that brighten your work life. When it concerns the bedroom, however, less talk and more action is a better strategy.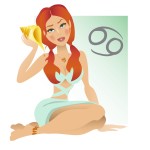 Cancer / June 21 – July 22
Trust your instincts, Cancer. With so much activity in your solar seventh house of relationships, don't be surprised to have more than one suitor knocking on your door. When love is right, you will know it – if it is not, you will also know. Don't try to keep an association going if it feels like hard labor. With work, love and family all vying for top focus now, you don't have time to prolong a situation that is destined to fail.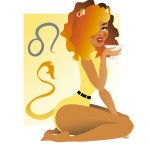 Leo / July 23 – August 22
When it concerns matters of the heart, don't give mixed messages. Mercury connects with Venus this week to provide you with an opportunity to say what's on your mind in a straightforward manner. A positive attitude at work shows your leadership qualities. The influence of Mars sharpens your mind and lights a fire under your creativity. Right now, you can impress those who count.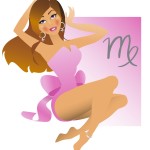 Virgo / August 23 – September 22
You can achieve your goals, Virgo, just be careful not to spend your time catering to everyone else's needs – focus on your own responsibilities. Network with those who have made it to the top and you can move into the winning circle. With love, don't let money get in the way of a passionate moment; some things in life are best kept separate.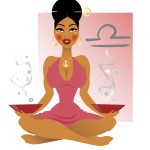 Libra / September 23 – October 22
Your life is has a momentum all its own right now. While you are in the midst of restructuring, it's important to let go of past negativity to allow new positive situations to enter your life. Love can be yours, but don't expect a sweetheart to do all the work. If someone has your attention, make a move.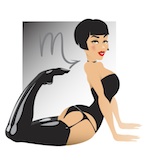 Scorpio / October 23 – November 21
It's a new year and a new vibration. Work to release past upsets and decide to have a new attitude. Mercury, the communication planet, moves to your solar fourth house at the end of the week and provides you with the clarity to say what must be said in a candid way. Don't get caught up in other people's love drama. Sometimes it's best to stay neutral.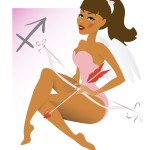 Sagittarius / November 22 – December 21
You like to live the high life, Sagittarius, and right now your bank account can get an injection of cash to allow you to do so. Be careful of impulsive spending though, as it is just as easy to splurge it away. A conversation with someone you have an amazing connection with can move love to the next stage, but don't take it too fast; what's the rush? Get to know someone better before you get too intimate.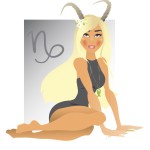 Capricorn / December 22 – January 19
A host of planets in your sign, including Venus, make it impossible to ignore someone's flirtations. You can meet someone wonderful, but don't be too quick to declare them your perfect partner. Take time to become familiar with more aspects of his or her personality, the good and the not so good that could be lurking and not yet revealed. Your career is on fire; focus your attention on the highest priority.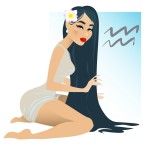 Aquarius / January 20 – February 18
You are highly intellectual, Aquarius, and when it's about love you need someone you can hold an intelligent conversation with, not an airhead who can't string two sentences together. And when it comes to business, with sensible and structured Saturn in your career zone, your word is your integrity. Get serious about life – this is not a time to play games with love or work.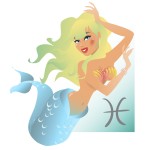 Pisces / February 19 – March 20
When you help someone else achieve their business goals, Pisces, you can also advance your own career. Financial security is on its way, but for now you want to stretch your dollars to fit your budget. With a connection between fiery Mars and planet Jupiter, if you can't burn off sexual tension in the bedroom, get yourself to the gym so you can rebalance your energies.