Valentine's Day is the time to show your love with the perfect present for your favorite guy. We've collected some of the hottest and coolest picks of the year, all in a fiery red color scheme to reflect the burning passion in your heart. (Oh, baby!)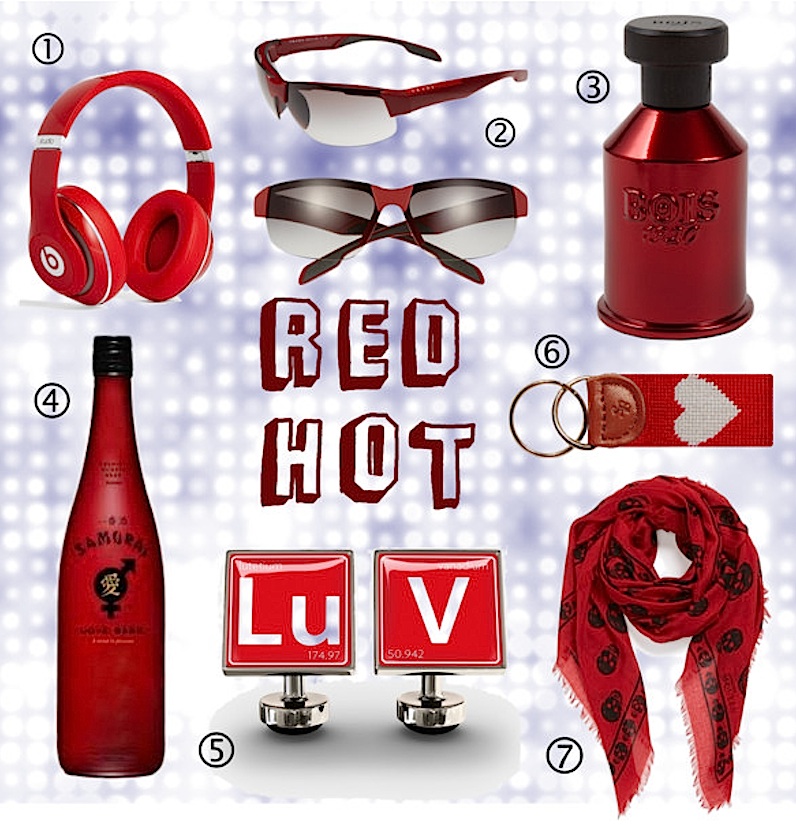 1. Beats by Dr. Dre HD Headphones
Pre-load his mp3 player with sensual jams, and just push play.
2. Prada 71mm Semi Rimless Sunglasses
Sexy Cool Style for the street and slopes.
3. Bois 1920 Relativamente Rosso cologne
An intriguing, masculine scent with notes of incense, vetiver and black amber.
5. Wurkin Stiffs 'Element' Cuff Links
An elegant, intelligent way to celebrate your chemistry!
7. Alexander McQueen Skull Print Scarf
A little romance, a little rock & roll.
Happy shopping, lovers!