Step into a whole new world of game play and discovery with a provocative adult collection sure to spice up your love life!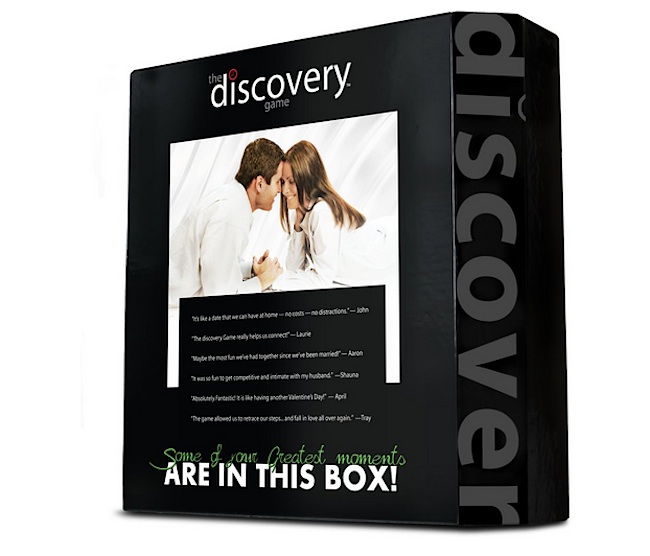 The Discovery Game – $27.99
The perfect game for married couples. Whether you have been married a brief time or many decades, have a solid marriage or one that needs a shot in the arm, The discovery Game creates an atmosphere that is exhilarating- where conversation, fun and romance result naturally. This unique resource allows you and your spouse to pursue true intimacy at a pace tailor made specifically to fit your relationship. One of the greatest things about The discovery Game is, that it doesn't feel like you are working on your marriage! You're just having fun!

Charades Game by Agent Provocateur – $35
Sex things up with this sassy take on the game of Charades. Treat your loved one to this sumptuously suggestively risqué version of this vintage parlour game. Including two packs of playing cards with over 100 suggestions of evocative charades you can bet miming each charade will require a flirtatious and expressive approach.This provocative game is the perfect gift for the one you desire.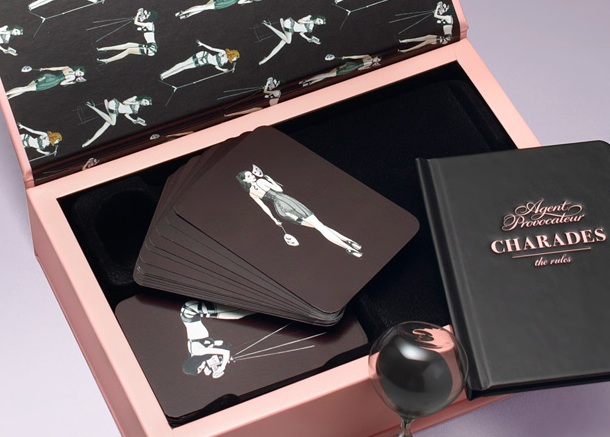 XXX Truth or Dare – You & Me – $29.95
XXX Truth or Dare is a provocative game experience perfect for a long standing relationship or to play with your hot new catch. Based on the original Truth or Dare concept, but with some serious questions and actions to heat things up, this game will supercharge a sexy night in…get ready for the unexpected.