Welcome to the Seduction Meals Weekly Horoscopy by the Mistress of Astrology – Jennifer Angel. Tune in every Monday for details on how to best manage your relationships at home, work and play.

February 3 – February 9, 2014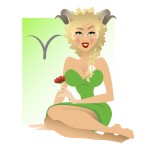 Aries / March 21 – April 19
Your life is destined to change, but don't blindly take on board what someone else says. It's up to you to be accountable for your own choices in life. Tune into your intuition, if it feels right there is a good chance it is. With Venus out of its retrograde transit, a business connection can propel you into a crazy state of busyness. To make time for love in your life, get your day-planner organized. Seduction Magic: To allure your perfect mate, embrace your own power.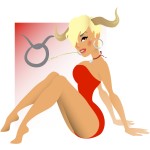 Taurus / April 20 – May 20
Venus the planet of relationships finally out of its retrograde transit can provide you with the clarity about what and who you really want in your life. You are in a new positive cycle for work – the possibilities are endless. It is always wise to be realistic, but at the same time don't limit your potentiality. Often, the only limitations we have in life are those we put on ourselves. Seduction Magic: Align to Goddess Venus, your ruler, and be your most beautiful self.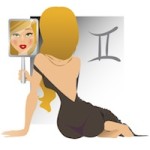 Gemini / May 21 – June 20
Passion is a crucial ingredient in the love recipe but so is the ability to engage in an intelligent conversation with your partner. If you're looking for love, look for a deeper connection. Mercury your ruling planet enters its retrograde transit this week in your career zone, and it's important to check and double check the details. Seduction Magic: When you converse, remember your body language, shine through your eyes.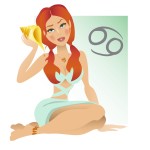 Cancer / June 21 – July 22
Simply because we are all different, and there are so many options in life to consider, some compromise is necessary. However, it is important to also stay true to you. When it's about love, you don't want to close the door on a special connection but it does need to feel right. A new situation at work can favor your bank account. Seduction Magic: When you connect on a subliminal level, you know a union has potential.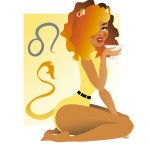 Leo / July 23 – August 22
You may be more focused on work than anything else right now, but keep your schedule flexible as love can take you by surprise. Learning how to manage your money is valuable knowledge. However, as wise as it is to get advice don't take for gospel everything you hear; don't forget the final decision is your responsibility. Seduction Magic: Learn to abandon your day planner – the spontaneity of life can be enchanting.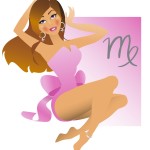 Virgo / August 23 – September 22
In love, Venus can help you get a few things settled this week but with communication planet Mercury in the throes of going retrograde in your area of relationships, you will want to choose your words carefully. Good news, recent Moon energy kick-starts your work life. Keep an open mind and consider all your options. Seduction Magic: Sometimes, the mystery is in the silence.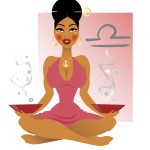 Libra / September 23 – October 22
The energy of last week's new Moon can help you invite love into your life, but you need to know what type of person you want to attract. With the motivational energy of action planet Mars in your sign, whatever it is you want the most of in life you can gain headway now. When you have a plan in place about what you want in your life, your dreams and goals, you're half way there to making them a reality. Seduction Magic: The secret of love is to know and love yourself first.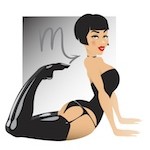 Scorpio / October 23 – November 21
With Mercury going Retrograde, be careful of telling a sweetheart or someone close a few home truths. Remember the rule, if you can't say something nice, then don't say anything at all. At work, focus on productivity and time management to accomplish more in your day. This is also a positive time to focus on your first impression and make sure you have the 'wow' factor in place. Seduction Magic: It's a person's whole package, the conscious and the unconscious, that allures attention.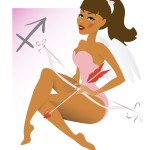 Sagittarius / November 22 – December 21
You can be busy and interactive on the social scene, but be selective about what invitations you accept. Time is precious and your time is valuable so use your social connections to your best advantage. To attract the love of your life, make sure you align to the type of person and life you desire. Be careful you don't overreact with a family situation, remember, listening is also part of communication. Seduction Magic: A powerful part of connecting and communicating is to be present.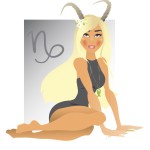 Capricorn / December 22 – January 19
With opportunities for a new financial start, this year promises to be better than the last – your hard work can pay off now. Venus in your sign is now out of it's Retrograde transit and makes it easier to connect with your loved ones. Looking for love? You need someone in your life you adore as well as respect. Seduction Magic: The combination of chemistry and intellect is a winning love formula.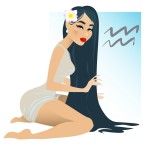 Aquarius / January 20 – February 18
Love and money are intricately connected. With Venus just out of Retrograde and Mercury about to go Retrograde, if you must have a discussion about money, speak from the heart but don't get emotional. Your annual new Moon in your sign last week signifies the commencement of a new cycle. Life is full of challenges, but when you expect the best often that is what you get – be optimistic.Seduction Magic: When you act with certainty you create a safe sanctuary.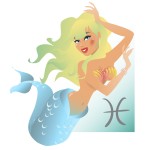 Pisces / February 19 – March 20
When you want love to last a lifetime, build a strong friendship. Over this period it is possible to allow someone special to penetrate the deeper recesses of your heart and soul, but you need to share part of yourself to do so. If there's something on your mind you want to share, a sensitive matter, tread carefully as Mercury in your sign goes Retrograde this week. Seduction Magic: All relationships need work, never let the essence of romance escape.