Welcome to the Seduction Meals Weekly Horoscopy by the Mistress of Astrology – Jennifer Angel. Tune in every Monday for details on how to best manage your relationships at home, work and play.

March 10 – March 14, 2014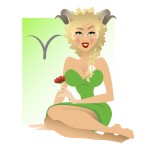 Aries / March 21 – April 19
If a situation is not settled at work, keep a positive attitude as there is more to come. With your ruling planet Mars in your opposite sign life can suddenly change. Anything is possible – stay open to new options. Venus resides in your area of friendships, making this a pleasant time for social event – you just never know who you may met once you get out and about. Seduction Magic: Seductive talk can get your heart racing and keep your interest high.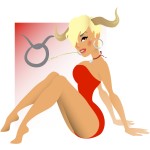 Taurus April 20 – May 20
There is a lot going on at work and when you discuss business matters you need to get straight to the point. Be creative to come up with a solution to a financial situation, there is likely to be more than one answer. Don't put off your wellbeing routine, there is nothing more important than your health, especially when you are looking for love – you want to be able to enjoy your relationship. Seduction Magic: If you are busy at work, involve your sweetheart in your career life.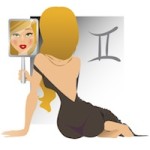 Gemini May 21 – June 20
With Mercury your ruling planet just out of its retrograde storm transit, life can be less confusing, but you still want to do your own checking of details, especially travel arrangements. Be careful you don't over burden yourself by trying to do everything, it is important to have balance in your life. If you can't be near your sweetheart, stay in touch electronically. Seduction Magic: Sex texting can raise your passion meter, as long as you are both having fun.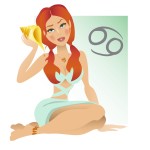 Cancer June 21 – July 22
When it's about love, find someone who has similar interests. A lover you have a soul connection with can pull on your heartstrings, but don't move too fast, you want a commitment, a ring not a fling. You can receive a work opportunity that you don't expect and are not ready for; take time to think it through. Seduction Magic: Partnerships are build over time – look for equality.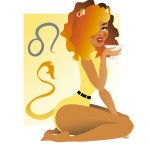 Leo July 23 – August 22
Money could have an influence on love, but keep in mind there are other ingredients that make a relationship work, not just social standing. Prepare to love someone for who they are, and don't try to mold them into who you want them to be. There is a new start with money, but you may have to let something go to take up something new. Seduction Magic: Love Goddess Venus shines her charisma on you, make the most of this vibe.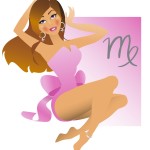 Virgo August 23 – September 22
With Mercury in your work zone, if you need to find out someone's details, ask them a direct question. With the full Moon in your sign later this week, don't take a sweetheart for granted, it can get you into more trouble than it's worth. With Venus in your area of health beauty, get yourself to the spa and treat yourself to some beautifying. At work, make friends in high places. Seduction Magic: When you feel beautiful on the inside it shows on the outside – you are absolutely captivating.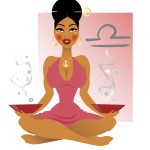 Libra September 23 – October 22
Trust your intuition! Even if the facts and figures say otherwise, if you feel something is not right, go with your instincts. If the temptation to spend is too great, keep credit cards under lock and key. Romance and passion will happen when the time is right, but make sure you don't let money get in the way.  Seduction Magic: The memory of sensuous lovemaking can last a lifetime.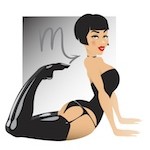 Scorpio October 23 – November 21
You have entered a new love phase, and with Mercury in your family zone it's likely those close to you will want to have their say. Whatever you do or say do it with sincerity. To be productive at work, write a daily to-do-list to keep you focused and set in place a long-term plan to stay inspired. Seduction Magic: Leave the past behind; it has no place in your future.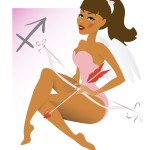 Sagittarius November 22 – December 21
It's nice if friends approve of your choice of love-mate, but it's not necessary. In the big scheme of things, when it concerns your life your opinion is what counts. A new fresh idea at work has the potential to boost your bank account. A change at home can bring a new beginning. A creative project can get the go-ahead.  Seduction Magic: An intellectual connection can keep your minds and hearts engaged.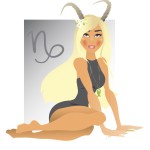 Capricorn December 22 – January 19
Money matters demand your attention. Don't let anyone talk you into spending cash that is probably best left in the bank, set your own standards to live by. A heartfelt chat can straighten out a love mix-up, but choose your words carefully. Work through issues to build a more meaningful relationship. Seduction Magic: For you, Capricorn, money and love go together like candles and fragrance.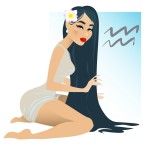 Aquarius  January 20 – February 18
With love planet Venus in your sign your popularity is on the rise! Wear your best first impression; you just never know who you might meet. The recent new Moon in your money zone created positive energy, and this is a time to get your plans together for the future you want to create. Think big, don't limit yourself by your own thoughts. Seduction Magic: The business of love is a heartfelt matter, stay in your heart not your head.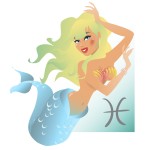 Pisces February 19 – March 20
Be careful of telling someone a few home truths, the more you say the more drama it can create. If a situation doesn't concern you, stay out of it. With love, a common sense solution can win the day, but you will need to be quick to make your point. Enthusiasm and teamwork are the keys to success at work. Seduction Magic:  For Pisces, romance and music wins their heart every time.