Welcome to the Seduction Meals Weekly Horoscopy by the Mistress of Astrology – Jennifer Angel. Tune in every Monday for details on how to best manage your relationships at home, work and play.

March 24 – March 30, 2014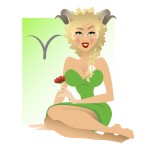 Aries / March 21 – April 19
With the new Moon in sign at the end of this week, it's time to dust off your goals and dreams and go after what you want in life. Be cautious at work of overstepping the line, stand up for yourself, but avoid a verbal power struggle. A sudden development in your personal life can shine light on your relationship There is change and excitement around you, be positive. Seduction Magic: You are entering a new solar cycle – expect the best.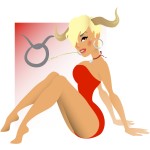 Taurus April 20 – May 20
You are one month away from your new Moon, and approaching a new beginning. Life is progressing and lots of excitement is planned for the future. There are decisions to be made – what to do, when, where and how, and the choice is yours alone to make. Love, and work are connected in some way, if someone wants to help you out, say thank you. Seduction Magic: Share your life and keep your honey up to date with how you feel about your life and your work.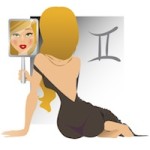 Gemini May 21 – June 20
Don't let other people's demands interfere with your plans. Stay flexible; discussions at work could have you re-arranging your schedule at a moments' notice. Life balance is important; time with friends is a must to keep your sanity. Think twice before you enter a discussion about finance with a loved one, best to stay clear of money issues. Seduction Magic: To be loved for who you are, dazzle someone with your personality, not your checkbook.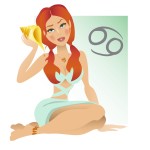 Cancer June 21 – July 22
Work prospects head your way, which can boost your bank account. However, you may need to compromise in some way on a money matter. Be careful of how you approach the people involved. Make a plan of action and don't let emotions get in the way of business. Love can be intense, passionate and explosive all at the same time. Seduction Magic: Take a step back and let go of control.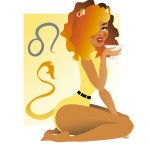 Leo July 23 – August 22
You may know more than someone else at work, but don't get involved in office politics. To avoid being dragged in to a no-win situation, stand on the sidelines and gather information. Your home and personal life can combine, a decision you make for one can affect the other. Before you do anything, make sure you know what you want and have a plan to get it. Seduction Magic: Love Goddess Venus in your relationship zone puts you right in the love spotlight.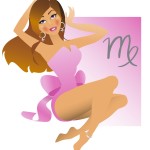 Virgo August 23 – September 22
If you want to be respected by peers and superiors, learn to be a team player but don't let anyone push you around. A love partner who can challenge you on an intellectual level can win your heart. With love and friends, don't be quick to listen to idle gossip, seek the truth. Risks with money are not in your game plan. Seduction Magic: Don't be quick to plan everything out in minute details – enjoy the moment.
.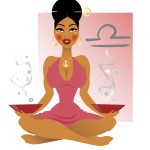 Libra September 23 – October 22
Keep your attention on the highest priority at work to keep up with a fast pace. Don't get distracted with business that is not of your concern. This is also a time to center your attention on health, don't let your wellbeing slide to the bottom of the list. An intimate relationship needs to provide substance. Wear your best first impression to charm your way into someone's heart. Seduction Magic: Mars and Venus, the love duo, spend passion and romance your way.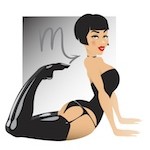 Scorpio October 23 – November 21
An oversensitive moment can cause chaos in your personal life, take things one-step at a time. Be careful you don't take what someone says too seriously, it may just a throw away comment. At work, say what you mean and do what you say. Don't sidestep a family issue, but be wary of how you tackle a sensitive topic. Seduction Magic: Let the past go, there is no point holding on to old hurts – make new memories.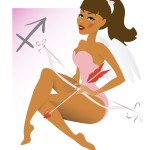 Sagittarius November 22 – December 21
Work at the highest level of integrity and it can set up a chain reaction of good things to come. Don't get involved in someone's petty issues; you need to do what is right for you. With love, it is important to get in touch with your own heart and feelings. When you sit back and let someone else do all the talking, they reveal a lot about themselves. Seduction Magic: Non-verbal communication can be very revealing.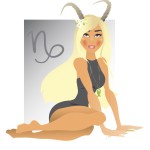 Capricorn December 22 – January 19
It may no longer be possible to avoid a family issue. Discussions on the home base are imminent – the new Moon helps your arrive at a suitable solution. Venus and Mars together provide passion and romance, a powerful force. Life can be challenging but empowering. Seduction Magic: You can spoil a sweetheart, but it's not necessary to go overboard.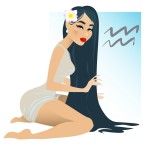 Aquarius  January 20 – February 18
Your business skill and level of creative thought is way above average. You can outsmart co-workers but be careful you don't get in the middle of a complex discussion about money. To succeed, you need to be a team player. A soul connection with someone interesting can lead to much more than friendship. Seduction Magic: Venus in your sign provides the perfect vibration for romance, but beware of possessiveness.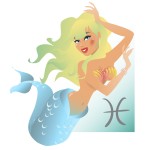 Pisces February 19 – March 20
When you connect with family, be sincere, especially when you discuss money. Money and love are necessary in today's world, don't underestimate the importance of both. You have a lot to contribute – raise the level of your self-worth and it will pay dividends. Beware of getting involved in drama – stay clear of snarly people. Seduction Magic: Daydreaming can set you free of mundane matters and reconnect you with love.