Welcome to the Seduction Meals Weekly Horoscopy by the Mistress of Astrology – Jennifer Angel. Tune in every Monday for details on how to best manage your relationships at home, work and play.

March 31 – April 6, 2014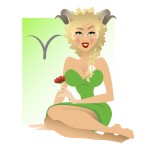 Aries / March 21 – April 19
The Sun and Uranus collide in your sign, making change imminent. Don't hold on to anything destined to leave your life. Love can be intense, but when it gets your attention and keeps it, there is chance for longevity. Stand up for what you want at work, a discussion with superiors can give you clarity as to what you really want. Seduction Magic: Keep your life flexible, and be open to change.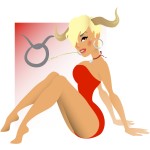 Taurus / April 20 – May 20
You have a lot to think about, spend time planning your course of action. With love, don't overanalyze – follow you heart. The journey of life provides experiences to enjoy and learn from so don't get caught up in worrying and what-ifs. Your life is changing and as a result your bank account will be healthier – be patient. Seduction Magic: Don't hold back – say how you feel.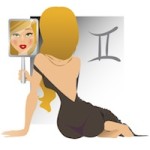 Gemini / May 21 – June 20
Friends come in all forms and someone you meet over this period can provide the energy and inspiration you need to make a significant change in your life. Not everyone will agree with your decisions, do what suits you not someone else. When you feel a heart and soul connection, you know love is right. Seduction Magic: You want to be connected but not smothered.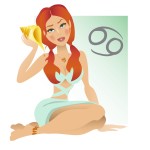 Cancer /  June 21 – July 22
Big things are in the stars for your career. You can find work, get a promotion or change what you do in some way. Don't expect everyone to be happy though, it's likely you will step on a few toes. Love and work can combine in some way; it's possible to find your perfect mate in the industry you work. Seduction Magic: Money is not everything, but to be financially secure is sexy.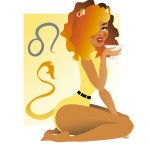 Leo /  July 23 – August 22
If you are not totally in control of the financial arrangements, make sure everything is in writing. Don't get obsessed at work, keep the big picture in mind. Take charge to work through a project one step at a time. For love to be right, you need a soul connection, and how you feel is more important than what others think. Seduction Magic: Romance and passion is exciting but it is friendship that sustains a union.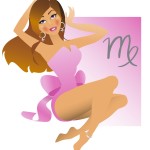 Virgo / August 23 – September 22
This is a powerful time at work; a chance meeting can lead to success. Keep an open mind, anything is possible now, you can manage to be in the right place at the right time. Business comes first, but don't neglect a love-mate, or you will need to do damage control to make up. Seduction Magic: Stay connected with your love-mate by having regular daily contact. There is nothing more alluring than knowing you are on someone's mind.
.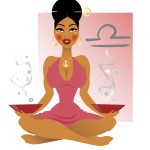 Libra / September 23 – October 22
Don't listen to gossip at work, get the facts before you do or say anything to anyone. Family matters can take on a new level of importance, and it's nice to be needed but don't let someone dominate your life. Be careful of allowing others to interfere in your personal life, some things are private and should stay that way. Seduction Magic: If you find someone attractive, take control, Libra, you don't want to miss the moment.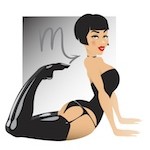 Scorpio / October 23 – November 21
Work is progressive, be forthright and decisive to show you are the right person for the job. Set solid systems and foundations in place for the future. Beware of taking on too much; you don't want to burn out. Allow some timeout. Let love in to have some much needed nurturing.  A conversation centered on your personal life can give you reason to smile. Seduction Magic: Date nights are a must for couples, and dating nights are a must for singles.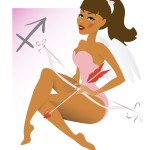 Sagittarius November 22 – December 21
Stay focused on your goals and work through each challenge and opportunity step-by-step. With money, your bank account is due to get a boost, but for now, stay on a budget. It is possible to connect with someone wonderful, but you need to make love a priority to do so. Seduction Magic: The pursuit of love can often start in the mind and then move to the heart.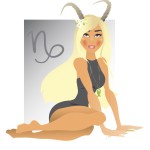 Capricorn / December 22 – January 19
When love and money are combined, it's a balancing act and you need to focus on both. With money, be open to negotiate so you have a win-win outcome. Love can be passionate and romantic, but before you hand over the keys to your heart, see the reality of a situation. If a family member needs you to be there, be a good listener. Seduction Magic: The more you love and accept yourself the more love you have to give someone else.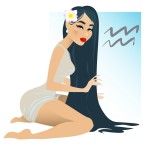 Aquarius  /  January 20 – February 18
Be optimistic about money and business, but avoid an impulsive spending spree. A fresh start at work is possible; however someone's bad luck could be your good fortune. A positive attitude is contagious; banish negative thoughts for good. Don't get sidetracked, your judgment is usually right on track. Seduction Magic: When you let your vulnerability show, it gives the other person permission to reveal their inner feelings.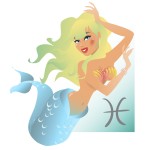 Pisces / February 19 – March 20
When it concerns love, take a common sense approach and talk it through. A solution to a dilemma could be easier than you think. At work, be a realist with money and avoid people who have their head in the clouds with unrealistic expectations. Put your family first, you can strengthen your inner support circle over this period. Seduction Magic: Set the scene for love, the atmosphere you create can be seductive in itself.