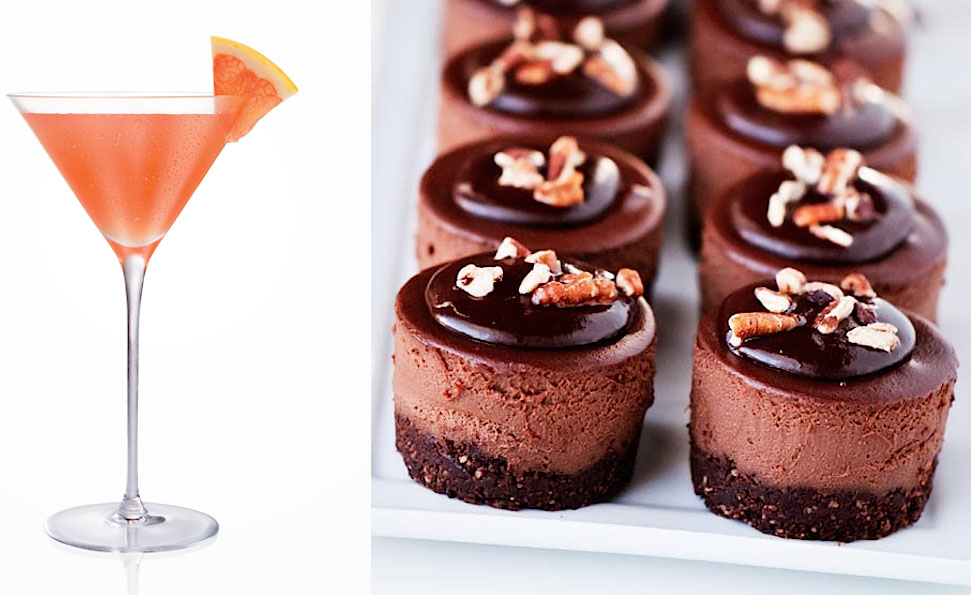 Dessert is the special finale of a Romantic Meal for Two. Here we feature a cocktail to kick-start the sweet seduction – the combo of which pairs so well – chocolate and orange.
Tease the palette with the tantalizing flavors of Stoli's O Seduction, a perfect marriage of sweet, zesty orange and luscious smooth vodka with lemon, grapefruit and a dash of pomegranate juice. Part two of your sweet finale is the delightful Raw Triple Chocolate Cream Cake, an ultra creamy chocolate goodness with a rich pecan chocolate crust that I found on RawFoodRecipes.com –  click here or the recipe.
STOLI® O SEDUCTION
INGREDIENTS:
3 Parts Stoli® Ohranj™
2 Parts Fresh Grapefruit Juice
1 1/2 Parts Simple Syrup (Or Agave Nectar)
1 Part Fresh Lemon Juice
Dash Pomegranate Juice Or Grenadine
DIRECTIONS:
Shake Ingredients Plus Ice In A Cocktail Shaker.
Strain Into A Chilled Martini Glass.
Garnish With A Grapefruit Slice.