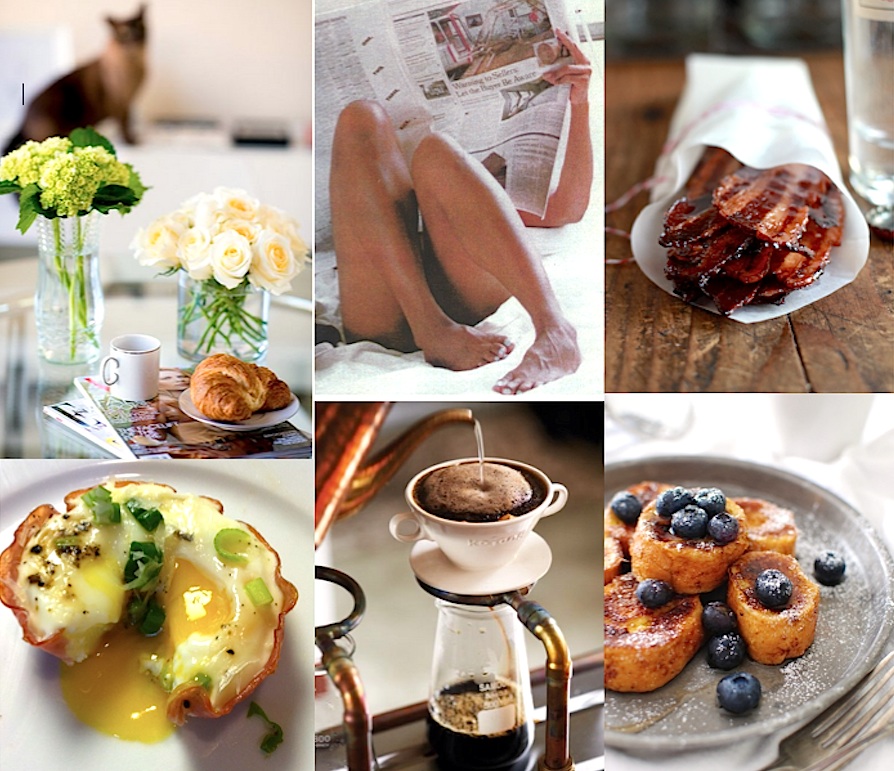 Saturday morning is the best time to shower your loved one with a special breakfast in bed, especially if they had a crazy week at work, or with the kids at home. Leisurely lying in bed reading the paper while happy hands are at work in the kitchen – the aroma of coffee and bacon meandering its way towards you –  now that's a treat. To set the tone how about adding the soothing sounds of samba? Or perhaps classical music is more your style? Either way, whether someone is cooking for you, or you are treating your loved one – you will both want to stay in bed as long as you can! So fluff up a couple of pillows,  pull up the down comforter all around you and make room for the breakfast tray – you deserve this!
OK…. so what to do with the kids? Well, if you didn't drop them off with your parents last night – then let them in on the fun! Helping in the kitchen, setting up your serving tray (don't forget the flowers), delivering the Sunday Times to the bedroom, and running in to announce "breakfast is served!". Everyone will enjoy this very special (and fun) breakfast in bed.
A Romantic Breakfast Menu / Something for Everyone
French Toast Nuggets / Bev Cooks
Baked Egg Cups / The Simple Delights
Maple Candied Bacon / The Clever Carrot
Be sure to follow us on Pinterest for more delicious recipes and inspiration for your next BREAKFAST IN BED
After eight special days celebrating the Ultimate Blog Party 2014 hosted by 5 Minutes for Mom, wouldn't it be great to recover from all the excitement with a wonderful surprise – a Saturday morning Breakfast in Bed!