Welcome to the Seduction Meals Weekly Horoscopy by the Mistress of Astrology – Jennifer Angel. Tune in every Monday for details on how to best manage your relationships at home, work and play.

April 14 – April 20, 2014
You are on a path of change! Don't doubt what you have to offer at the workplace or to a love partner. With love, a lunar eclipse in your relationship zone can help you say what's on your mind, and don't get involved in game playing. It may feel that the journey to happiness has been rocky, but when everything settles down you will be on the road to success. Seduction Magic: Love is intense, enjoy the moment, but try not to make any rash decisions.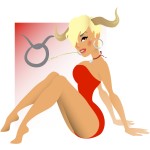 Taurus / April 20 – May 20
Life is changeable, keep your schedule flexible, and be ready for anything. Make a wish – it just might come true! But, make sure you are clear about what you want. You are about to get busier than you thought possible – get organized, while you can. Be prepared to take a leap of faith with a creative idea. Trust your instincts. Seduction Magic: Love and friendship go hand-in-hand for love-longevity.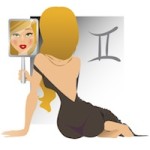 Gemini / May 21 – June 20
When you don't have the facts on hand to make a decision at work that can also affect your financial position, rely on your intuition. You need love, passion and friendship for a relationship to last. Compatibility is also important – you don't want to be walking on eggshells. Seduction Magic: When you share common interests, a heart-to-heart connection can develop.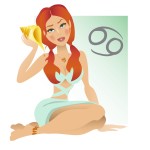 Cancer /  June 21 – July 22
Your career life is hectic! If you are looking for work, news can come through about a job or a business proposition. To keep up with the pace, focus on priorities and reschedule the rest. Before you move ahead with a romantic union, make sure you can be yourself. Seduction Magic: You know in your heart if a union is good for you or not – watch for the signs life provides.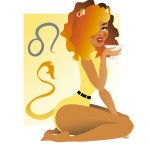 Leo /  July 23 – August 22
Activity at work is about to get crazy. You could very well be about to step into the limelight. It is important to stay positive and productive, even in the midst of chaos. Get organized now while you still have time. It's a good time to learn a new skill, especially if it gets you noticed at work. Travel is in the stars, and could lead you to meet someone special. Seduction Magic: Try to keep a good balance of give and take between you and another.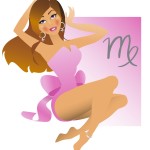 Virgo / August 23 – September 22
Work and love are both high priority right now. Venus in your love zone and Mars in your money area consume all of your energy in these two areas of life. With love, make sure your expectations are realistic. Partnerships are favorable now on all levels. Seduction Magic: Don't get caught up in what can be – just enjoy the moment.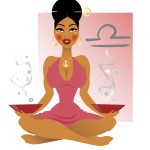 Libra / September 23 – October 22
With a lunar eclipse in your sign, you are in a new cycle with life: work, love and family. Be prepared to make changes. But keep in mind, there is a big difference between compromising and settling. Be open to accept financial help, someone else's resources could be an answer to your prayers. Seduction Magic: When you are honest with yourself you can be honest with others.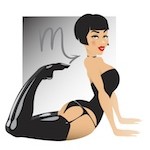 Scorpio / October 23 – November 21
Spend time and money updating your image. Make sure your personal presentation is what you want people to see. Be upfront, speak up and reveal your personality, the real you. Someone you meet through work can temp you to spend more money than you want on a creative project – don't take risks.  Seduction Magic: An instant connection can get your heart racing.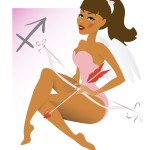 Sagittarius November 22 – December 21
To feel at peace with your love life you need compatibility and a lot of honesty. Whether at work or home, be careful you don't get caught up in an argument about whose right and wrong. At work a creative venture can get the green light. News of an official or financial matter can come through. Seduction Magic: You need a combination of home values and be independent.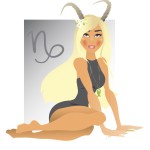 Capricorn / December 22 – January 19
With the grand cardinal cross influencing your sign, this can be a confronting but also progressive time. A magnetic attraction with someone special is possible, but if you want to take it further you need to make time in your schedule for love. Before you make rash promises to family and friends, make sure you can follow through. Seduction Magic: When a love connection is potent you can't ignore it.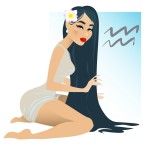 Aquarius  /  January 20 – February 18
To get noticed at work, let your imagination run wild. A creative project can put your name on the map. Share your knowledge, you have a lot to give, don't keep it to yourself. Stay close to family; you may need to be someone's 'go-to'. When it's about money, be sensible not reckless with your cash. Seduction Magic: To attract who you desire in life, feel worthy of their love and attention.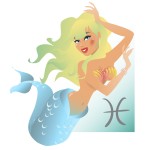 Pisces / February 19 – March 20
This is a powerful time! Money matters have your attention. Expect to hear news – but it could be sudden and have a double-edged sword. It is important to see the blessings in life. With money, don't be impulsive with spending; it's less stressful to live within a budget. To manifest your deepest desires, first you need to be clear about the outcome then be productive and set plans in place. Seduction Magic: Venus in your sign can heighten love and romance – set the scene for passion.