Welcome to the Seduction Meals Weekly Horoscopy by the Mistress of Astrology – Jennifer Angel. Tune in every Monday for details on how to best manage your relationships at home, work and play.

April 21 – April 27, 2014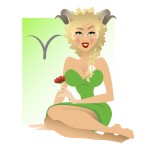 Aries / March 21 – April 19 
Take control of your life, but the energy of the grand cardinal cross, realize not everything will be within your control. News at work can change your game plan. It's time to boldly move forward, don't let anyone hold you back. When you have passion to get ahead and make money, anything is possible. Love with all your heart, but don't be possessive. Seduction magic: Keep your dreams alive!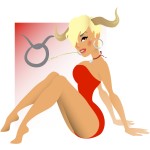 Taurus / April 20 – May 20
With your ruling planet Venus situated in a social area of your solar chart, a social event can put you in touch with someone wonderful. With motivational Mars in your work zone you can reach for the stars and achieve just about anything you set your heart and mind to. Seduction magic: Find a sweetheart who wants to get up close and personal for the long-term.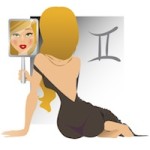 Gemini / May 21 – June 20
Recent lunar energy can cause you to feel intense about life and those you share it with. Chill out and let love and life move at its natural pace. When you put too much pressure on yourself or someone else, it can cause them to run in the other direction. Seduction magic: The synchronicity of life can put you on the path to meet someone special.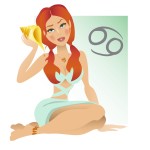 Cancer /  June 21 – July 22
Last week's eclipse energy in your family zone may have forced you to look more closely at your home and love situation. The grand cardinal cross can have you more in touch with your need for emotional and financial security. And right now life can turn upside down only to fall back in the right place for you to achieve your goals. At work, if you want the full story, be smart and read between the lines. Seduction magic: Your intuition is strong – it won't let you down.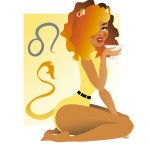 Leo /  July 23 – August 22
With love, a partnership needs to work for both parties, and both parties need to compromise on some level. To succeed at work, the friends you have made over the years can help take your career all the way to the top – a discussion can turn your life around in an instant. Keep your eye on the dollars; be in control of your expenditure. Seduction magic: A romantic evening filled with passion can create special and lasting memories.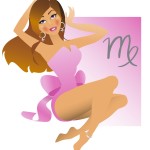 Virgo / August 23 – September 22
It doesn't hurt to be a little impulsive with love – don't sit and ponder about what, when or how for too long, just do it! Discussions at work can open doorways to new ventures that can be financially viable. Prepare to study and advance your knowledge in the work place to take on new opportunities. Seduction magic: When you share your inner secrets it allows someone else to do the same.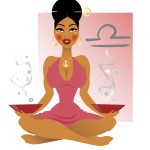 Libra / September 23 – October 22
No matter what area of life is up for review, and with the grand cardinal cross, it could very likely be more than one; you don't want to take risks. With love, if you want to move love to the next level, have a heart-to-heart to get the ground rules set. When money matters need attention, keep a level head and don't get emotional. Seduction magic: More information can be revealed, which can change your attitude on a matter.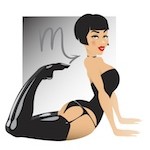 Scorpio / October 23 – November 21
Keep work discussions on a business level, and don't get sidetracked. Love planet Venus influences your intimate life; this is a positive time to get set in your mind what you want from a partner. If communications with a close friend challenge you, this may be a good time to agree to disagree. Seduction magic: A heart-to-heart chat can open the door for love to enter.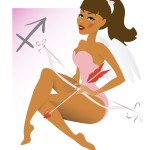 Sagittarius November 22 – December 21
If you want to get someone's attention in the love department, be charismatic and start up an intelligent conversation. The stars align in your chart to have an image overhaul, this is a good time to unveil a new you. Don't take on too much at work, pace yourself to keep stress levels under control. Seduction magic: When you feel good about yourself, you open yourself up to love.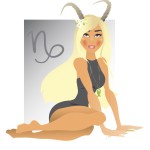 Capricorn / December 22 – January 19
It's an action plus week at work! As a cardinal sign, the grand cardinal cross can and probably will be the catalyst to change your life around, and when you least expect. Your career is about to take off and the people you meet now have a positive influence on your future. Before you do anything, be strategic and think through your next move. To capture someone's heart, don't plan for the future – just enjoy the moment. Seduction magic: A magical connection can happen now. Get ready to clear your schedule for love.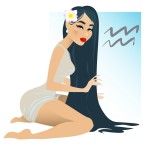 Aquarius  /  January 20 – February 18
Family connections are important, and matters to do with the home will take your attention. At work, to get the full picture, don't listen to gossip – go to the source. When it concerns work and money, be realistic and see a situation for what it really is. Put your emotions aside and be businesslike. Seduction magic: Love and money are both important but don't elevate one over the other.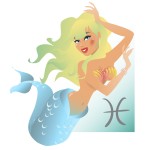 Pisces / February 19 – March 20
Be careful you don't make assumptions with love; in other words, don't take someone for granted. If a situation between you and another is unclear, ask questions until you feel comfortable and clear about the outcome. Keep a positive attitude about work and money, even if it does seem uncertain right now, your dream plan is unfolding, be patient. Seduction magic: If it feels right, do it!