Welcome to the Seduction Meals Weekly Horoscopy by the Mistress of Astrology – Jennifer Angel. Tune in every Monday for details on how to best manage your relationships at home, work and play.

April 28 – May 4, 2014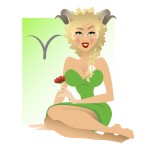 Aries / March 21 – April 19 
Changes in the work place can allow you to reset your goals. Your career is going places, and a new opportunity can boost your life on many levels, but be prepared to restructure in some way if necessary. With love, be careful not to over-fantasize a relationship, see and accept someone for who they are, not who you want them to be. Seduction magic: Strive for the best, but be prepared to do 'some' compromising.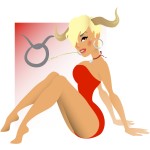 Taurus / April 20 – May 20
This is a powerful and positive time. Your life can change for the better. Be prepared to step out of your safety net to move into a new and more productive life. Your love life can also move to the next level now. Keep life in prospective and don't allow yourself to dwell on emotional hurts. Seduction magic: Focus on what is right in your life, and you will draw more of the same to you.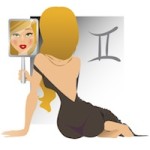 Gemini / May 21 – June 20
You have a chance now to think through how you would like to change your life and head in that direction. Let your imagination run wild when it concerns money and work, after all, everything starts with a thought and you are well equipped to use your mind creativity, Gemini. With romance, Venus in your career zone makes mixing business and pleasure, a positive combination. Seduction magic: Get your love-list set and create the love life you dream of.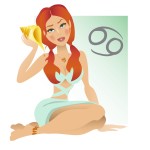 Cancer /  June 21 – July 22
Your life has momentum, and with the solar eclipse, there is no time to sit and ponder about what's next. It's as if life has a plan for you all of it's own and it's important not to break the flow. Avoid people who are downers on life and don't pay too much attention to petty irritations. There is a bigger picture happening and that's what you need to focus on. With love, all relationships require some concession, be open to changing your attitude. Seduction magic: Travel, either physical or mind travel, can lead you on a path to love.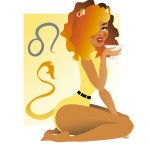 Leo /  July 23 – August 22
Be positive about work, with the solar eclipse in your career zone, a creative venture or opportunity can be successful. Keep your mind on the end result and don't allow distractions to take you off track. When it's about love, it's important not to let logic override your instincts – check in with your feelings – they won't let you down. Seduction magic: A love connection can start with a conversation.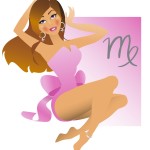 Virgo / August 23 – September 22
When love is on the agenda, don't make a decision too soon. You want to think through your long-term objectives and make sure it's really what you want – there is most likely more than one way to structure a situation. At work, use this time to fine-tune your plans; you have a small window of time before life gets hectic, use it productively. Seduction magic:  A relationship is a partnership – it needs to work for both parties.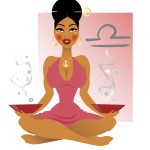 Libra / September 23 – October 22
When it's about love, allow yourself to be flexible enough to take on a different way of thinking. Nothing is set in stone and Venus is now in your solar seventh house of relationships, you can make your own rules, Libra. Slow down with money decisions, more information can come through now. A partnership can come out of the blue that can be very profitable. Build close relationships at work to get ahead. Seduction magic: As life settles back into a level of normality, love can be your savoir.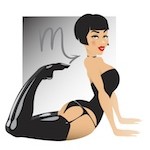 Scorpio / October 23 – November 21
Be careful you don't take on more than you can handle at work. You want to produce quality work not quantity. You also want to ensure you get a good return for your efforts. Focus on your health. It's time your wellbeing and image got a total overhaul. With love, be clear about what you want, with the solar eclipse in your relationship zone, your wish can be granted. Seduction magic: Nothing is out of the realms of possibility – put positive energy out to the universe for manifestation.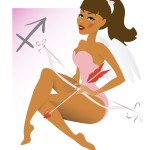 Sagittarius November 22 – December 21
You can meet the love of your life now, but make sure you are not too rigid about who and what you will accept in your life. You can find a perfect partner, but remember, perfection is often in the imperfections. The solar eclipse in your work area of life indicates a new start, keep an open mind and get ready to move into action. Be ambitious to keep career and money goals alive, but be prepared to negotiate. Seduction magic: When life presents you with a gift, make sure you say thank you!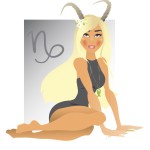 Capricorn / December 22 – January 19
There is a new beginning with work and business. Family will also dominate your time, which can set up a challenge between home and work you need to work through. Don't focus on the past – what you do today has the power to create your future. With love, the solar eclipse can present a perfect partner, someone who supports your dreams, ambitions and goals. Seduction magic: To attract love, make sure you have it in your grand plan.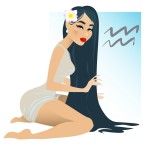 Aquarius  /  January 20 – February 18
Your family and home environment are top priority, and the solar eclipse can open up opportunities in this area. If you need to put in some work to fix a problem at the office, don't delay, get it sorted out while you can. But leave some time for love and fun – don't get too serious about life. At work, a discussion can move your career in the right direction. Seduction magic: An intellectual connection can be the start of something wonderful.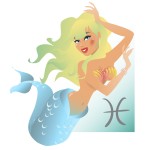 Pisces / February 19 – March 20
Stand by for love. An electric connection can have you clearing your calendar, but don't get infatuated with what a relationship could be, take it one day at a time. Be smart with your money, you may have the offer of using someone else's resources, which can land extra cash in your back pocket. Seduction magic:  You can attract the right person to you precisely at the right time – love is on the way, but be patient.