Welcome to the Seduction Meals Weekly Horoscopy by the Mistress of Astrology – Jennifer Angel. Tune in every Monday for details on how to best manage your relationships at home, work and play.

March 31 – April 6, 2014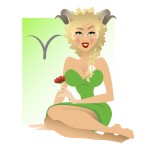 Aries / March 21 – April 19
Love and work both rank as top priority. With your annual new Moon recently in your sign, you have just entered a new cycle. Get your thoughts, goals and action-plan in place. Pluto in your career zone, can transform your life now. At the same time, your love life takes off with an injection of Mars passionate energy. Seduction Magic: When love is intense, be bold, be brave, and embrace it with both hands and an open heart!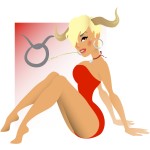 Taurus / April 20 – May 20
Never stop believing that dreams can come true. Life may take a few detours here and there but if you stay positive and steadfast on the end result, it will happen. You have an opportunity to learn a new skill, which can help take you places in life. With love, the past can catch up to you; it's your choice to embrace it or leave behind. Seduction Magic: The power of friendship is the key to longevity in your love life.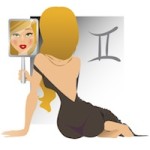 Gemini / May 21 – June 20
When it concerns love, don't take too much notice of what someone says, pay attention to what they do. And if you need to tell someone a few home truths, do it with diplomacy and compassion. How you approach a sensitive issue can make all the difference to the outcome. When it's about money, keep your dealings above board – secrets can come back to bite you. Seduction Magic: When you combine business and pleasure, you can network your way to love.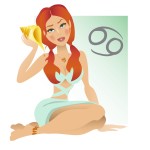 Cancer /  June 21 – July 22
This is a powerful time; you are in a new phase at work and nothing is out of the realms of possibility. Your career gets a boost in the right direction and you have a chance to start afresh. Don't allow anything or anyone to distract your attention. Whether it is work or love, associate with people who are enthusiastic and inspired about life.  Seduction Magic: When love is true you will know in your heart.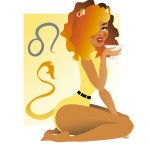 Leo /  July 23 – August 22
With Mars influencing your communications, you could feel compelled to say what you mean and speak directly from your heart. If it is love you are looking for, then don't hold back. If you are in a relationship, remember all unions need work to keep them on track, whether they are business or personal. Use your judgment with money decisions; you want to deal with only those you trust. Seduction Magic: Sexual tension gets your heart racing.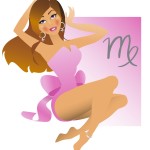 Virgo / August 23 – September 22
Don't rush into decisions that concern your relationships; make sure you consider all of your options. Do something new and creative at work to get ahead of your competitors and boost your bank account. It's time to show the people who can make life-changing decisions what you have to offer. Not everything is within your control – focus on the positive. Seduction Magic: Enjoy the moment; don't get too caught up in how you think things should be.  
.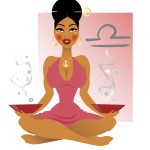 Libra / September 23 – October 22
Get ready to enter the fast lane. Life is set to become busy and productive and you need to stay focused to achieve everything on your to-do-list. But watch your wellbeing, make sure it doesn't slip to the bottom of the list. Be organized at work to ensure important details don't slip through the cracks. As always, you can aim for outcomes that everyone is happy with, but you can only do what you can do, so don't stress over what is not within your control. Seduction Magic: Use the sensual qualities of Venus to give your appearance an overhaul.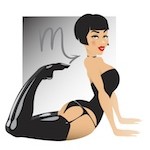 Scorpio / October 23 – November 21
The people you meet now will have an impact on your future. With love, if it is meant to be it will be, don't force a situation. The stars have their own special plan for you, and you don't want to get in the way of destiny. To gain support and respect at work, be a team player and don't get caught up in a discussion that can end in a destructive power struggle.  Seduction Magic: Remember, there is a difference between love and lust.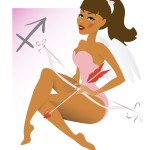 Sagittarius November 22 – December 21
Try not to over-analyze a personal situation, chill out and see what happens next. When communicating with a lover or co-worker, be outspoken and say what's on your mind. It's possible over this period to find and keep love, but not without some level of compromise. Be upfront with family, when you keep secrets, it can be more trouble than it's worth. Seduction Magic: When you turn on your flirtatious charm, you can stop people in their tracks.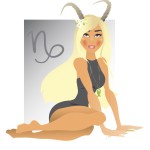 Capricorn / December 22 – January 19
With work, you may not be privy to all that goes on behind the scenes and it can seem like you have no control. Have faith, this is a powerful and progressive period, all will work out, as it should. If there is uncertainty around money, work through it methodically. With love, when you have more clarity and get in touch with your feelings you can make a decision. Seduction Magic: Love can take you by surprise, if you are open to embrace it.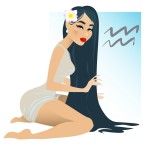 Aquarius  /  January 20 – February 18
At work, don't follow the leader; it is wise to listen to advice, but as always, it is good to put your own creative slant on a project. When you need advice, ask a professional who knows their business. Be intuitive with money matters, if it doesn't feel right it probably isn't. Whether at work or with money watch and listen to what people say and do to establish what is fact or fiction. Don't allow money to dictate your next move with love. Seduction Magic: Know what your values are and stand firm with them – certainty is an attractive quality.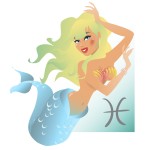 Pisces / February 19 – March 20
To be a magnet for love, confidence is an attractive trait, don't allow someone to intimidate you. A straightforward chat with someone special can give you a sneak preview to another side of his or her character. Be smart about money; if you want your financial life to be different you need to handle your money differently. Seduction Magic: With Venus in your sign, own your sensuality and work it!