Its the little things you do that will excite and delight your loved one. Cooking a romantic meal for two is a great start. Next you want to create an ambiance to set the tone of your special time together. You can choose a theme such as a Mexican Fiesta or a Texan Style BBQ. You can also go for color. And that is what we want to showcase. Colorful dinnerware lends to a fun foundation for a romantic meal for two. From there you can add beautiful colored flowers, romantic candle light, unique napkins, and textured table mats — be creative and set the stage to seduce all senses. Check out these fun items sure to dazzle and delight!
Paint a playful tablescape with a colorful palette of warm and cool hues. We love these tumblers by Elizabeth Bauer and this glass Hobnob Pitcher from Anthropology. Compliment this setting with a gorgeous vase of flirtatious long stemmed tulips, colorful napkins and colorful glass plates.
If Pastels are more your style, think white roses or pink peonies to decorate your table. These elegant florals will look great surrounded by pretty pottery of unique shapes and sizes and fun yet simple flatware and napkins.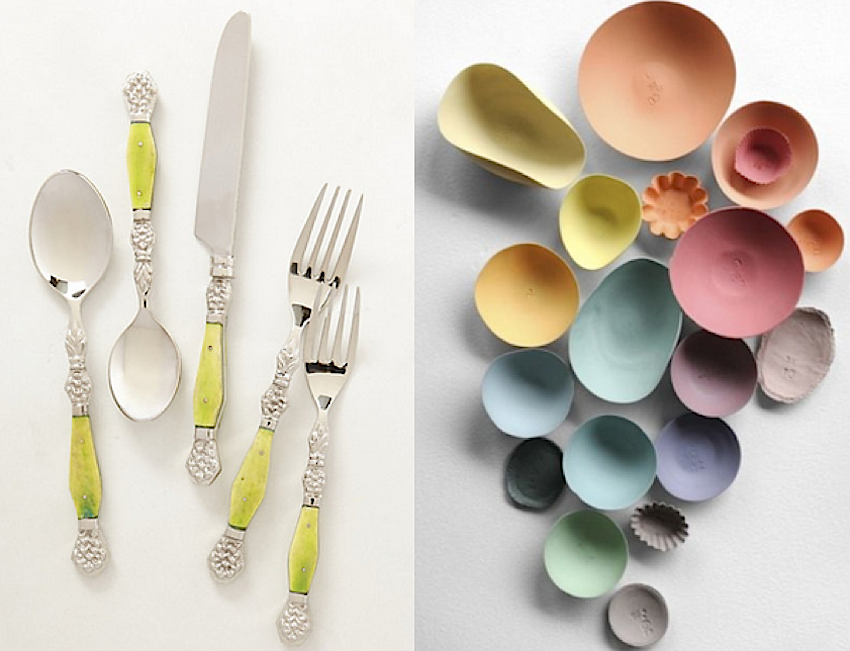 Bold, elegant and stylin'  – that's what your table will shout with these dashing dishes by Hermes.  Make it a "white tablecloth and napkin" table setting, and for your floral touch add a vase of white hydrengeas or go zany with orange gerber daisies.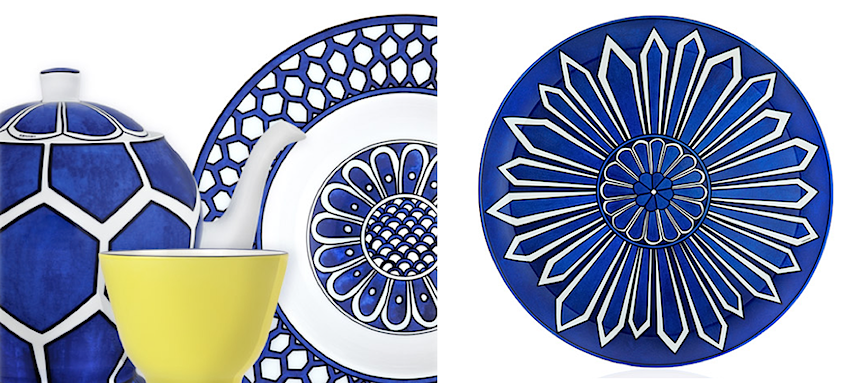 Follow us on Pinterest for more inspiring tablescapes and dinnerware to dazzle your loved ones!