Welcome to the Seduction Meals Weekly Horoscopy by the Mistress of Astrology – Jennifer Angel. Tune in every Monday for details on how to best manage your relationships at home, work and play.

May 5 – May 11, 2014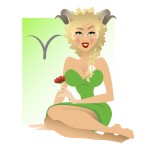 Aries / March 21 – April 19 
Don't hold back with love, say how you feel, but be careful not to ask a sweetheart to live up to an impossible dream. With communication, try to be diplomatic rather than abruptly blurt something out. You are on the brink of something big and bring the promise of a new and prosperous start. Seduction Magic: An electric connection gets your heart racing – learn to savor the moment.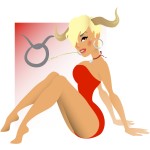 Taurus / April 20 – May 20
Your life is about to change!  Love and money, your two main priorities in life, can be all tied up together. With the recent eclipse new Moon energy in your sign you are about to step into a bright new and exciting life. Don't take your eye off the prize; there is nothing more important now than building your future security. Seduction Magic: Time, money and effort spent on beautifying your image will be well spent.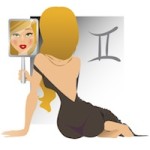 Gemini / May 21 – June 20
If you need assistance with a money matter, you're in luck; someone could come to your rescue. But remember, there is no free lunch; generally there will be a payment somehow in some way. Mercury moves to your sign, a discussion at work can clear the path for better communications. If it's love you are looking for, friendship is important; it's the glue that keeps everything together. Seduction Magic: Give freely of your heart to have the same returned.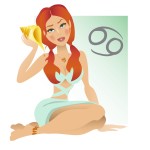 Cancer /  June 21 – July 22
Nothing is forever. Situations do eventually change and you are in a good position to act on a business opportunity due to come your way. With love or friendship, be careful you don't throw away a relationship with someone special, you have a chance now to build a deeper connection. Seduction Magic: Focus on the positive, a genuine compliment can go a long way in winning your honey's heart.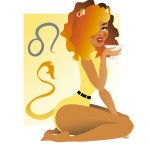 Leo /  July 23 – August 22
Recent Moon energy gave your career a push in the right direction. Now is the time to get inspired and mastermind your way to the top. Be disciplined with time management. You need to get ready for some hard work, but the effort will be worth your while. Be an individual to attract love – the real you and nothing less. Seduction Magic: Common values can spark the start of something wonderful.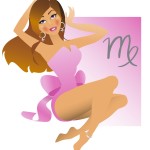 Virgo / August 23 – September 22
To follow your dreams and make them a reality, be true to you and pay attention to your inner desires. Business connections bring new energy to your work life, with finances looking up. You are headed into a lucky phase, be patient, and everything will work out. A heart-to-heart with someone close can strengthen your love bond. Seduction Magic: When you are a giver, you both win.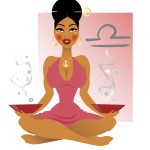 Libra / September 23 – October 22
Love can rock your world, standby to be romanced! Sensual Venus in your opposite sign and ardent Mars in your sign, make love possible and passionate. But be careful not to be too impulsive, you don't want to have regrets. This week, don't fill up every moment of your time thinking about love. It is important to keep your schedule clear in order to make the right decisions to move forward. Seduction Magic: Set the ambiance for romance.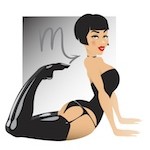 Scorpio / October 23 – November 21
You have a new beginning with love; it's romantic, passionate and intense, just the way you like it! If you need to get your point across to someone, don't put it off, speak up now and say what's on your mind. Money issues can sort out this week with a little help from someone influential. Seduction Magic: Remember the rule; actions speak louder than words!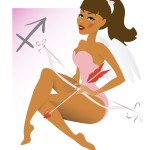 Sagittarius November 22 – December 21
The people you connect with now can set your career in full speed motion. With a new attitude and new image, you can re-invent yourself! A discussion can open up new possibilities in your life and group effort can lead to bigger and better things. Love planet, Venus, positioned in your solar chart makes it possible to meet your one true love. Seduction Magic: A romantic rendezvous can set two hearts alight.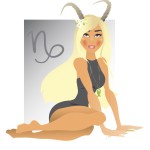 Capricorn / December 22 – January 19
Your work life is in overdrive, and just when you think you are pushed to the limit, an opportunity can head your way that is impossible to say "no" to. The Sun and lucky planet Jupiter connect to bring happy love moments. Keep in mind that independence is important but so is togetherness. It's a good week to treat yourself to something special. Seduction Magic: Behind closed doors, your sensuality can be captivating.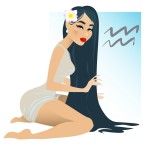 Aquarius  /  January 20 – February 18
Your home and family life takes on a higher level of importance. A discussion can solve a love dilemma; communication can solve most situations in life. At work, be politically correct. If you go over your superior's head, you are asking for trouble. When it's about money, common sense rules! Seduction Magic: An intellectual connection can trump lust and romance.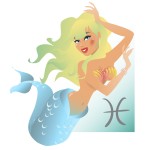 Pisces / February 19 – March 20
A creative project has the stamp of success; get ready for action! Be open to new ideas, when yoare curious about what other people have to offer it shows you are interested. With family, think before you compromise, successful relationships need give and take from both parties. To feel worthy of love, focus on your strengths, not your shortcomings. Seduction Magic: When you are totally present with someone it can be mesmerizing.