Welcome to the Seduction Meals Weekly Horoscopy by the Mistress of Astrology – Jennifer Angel. Tune in each week for details on how to best manage your relationships at home, work and play.

June 16 – June 22, 2014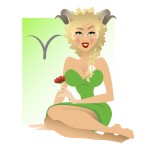 Aries / March 21 – April 19 
Enjoy every day as though it were the last, but make sure you plan for tomorrow. You can only accomplish so much at work, so don't punish yourself for not getting more done. When you know what you want to accomplish in your life, it makes it much easier if you set your goals at levels easily achieved along the way. Seduction Magic: Love and money are both important, but don't let one influence the other.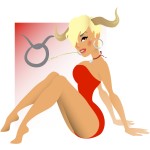 Taurus / April 20 – May 20
Don't suffocate your lover by being possessive. At work, think of ways you can implement your ideas to get things done quicker and better. Your fiscal future looks very promising, but you need to have patience. It will take time before you see any money in the bank. For now, learn how to best manage your finances. Seduction Magic: Keep love real, accept someone for who they are.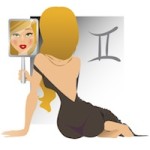 Gemini / May 21 – June 20
Things never stay the same, so be open to the changes at work and heed your instincts. You'll be able to figure out which of your colleagues have your back and which are against you. The kind of intimate connection you want is one that is both passionate and intellectually stimulating. It's worth waiting for! Seduction Magic: Trust your instincts.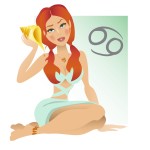 Cancer /  June 21 – July 22
Don't lose your cool with family. Your career can get a boost either from a friend or, else, an opportunity may arise at work. But since Mercury is retrograde, it makes more sense for you to research the possibilities offered than to agree to anything right away. An intimate relationship could become more permanent.  Seduction Magic: When love is right, you will know in  your heart and soul.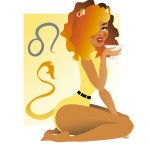 Leo /  July 23 – August 22
Your generosity needs to be curbed sometimes; it's not always appreciated. Don't believe everything you hear about fiscal matters. Someone could be sending mixed signals. You can't rely on others constantly to help you along. Choose friends and business partners with whom you have rapport in more ways than one.  Seduction Magic: Be transparent so those close to you know exactly who you are.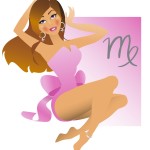 Virgo / August 23 – September 22
Try not to be so set in your ways that it upsets your relationship when a friend or lover wants to do something different than what you had planned. Don't take risks where money matters are concerned. You can get ahead so much better at work, and financially as well, if you follow your own drumbeat. Seduction Magic: Let you inhibitions loose and focus on romance.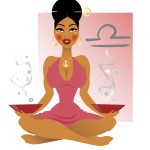 Libra / September 23 – October 22
Don't obsess over a romantic interlude. To allow something new to come into your life, you have to let go of the old. Accept invitations to events where you can meet powerful people. An opportunity that could be life-changing financially and in many other ways is yours for the asking. Anything is possible now; dare to dream!  Seduction Magic: Express yourself clearly, so there are no mix-ups.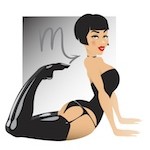 Scorpio / October 23 – November 21
A 50-50 balance in a relationship is so much better than if one person always has the upper hand.  Be aware that any choices you make now can affect your life far into the future, Weigh your decisions wisely. If planning to travel somewhere, check to make sure the arrangements are all in order before you pay for them. Seduction Magic: All relationships take work, don't get too involved with a little misunderstanding.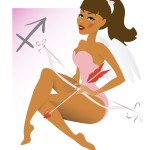 Sagittarius November 22 – December 21
Surround yourself with people who have the same goals as you and are willing to work with you to achieve them. Allow some flexibility in your schedule so that when a fiscally viable business matter comes up, you'll be able to deal with it. Where love is concerned, actions speak louder than words.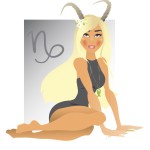 Capricorn / December 22 – January 19
Venus is hard at work, and can send someone your way who is just right for you or, if you are in a relationship already, plan a romantic evening. A common-sense solution to a challenge will put you in the spotlight and your career will soar. And, remember, as you gather your financial rewards, hard work does pay. Seduction Magic:  Life is full of pleasant surprises; get ready to embrace what comes next.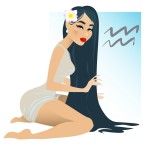 Aquarius  /  January 20 – February 18
When you organize your work, you can get so much more done and, with a shake-up at the office, you'll be glad you did. It will pay of handsomely. With Mercury retrograde, don't take anything or anyone for granted, either at home or at work. Take care of your health; you have been going full blast and need to recharge your batteries. Seduction Magic: Make your home, or boudoir, a sensual temple to enter.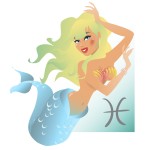 Pisces / February 19 – March 20
An unexpected meeting can turn into a romance, and a friendship can suddenly blossom into love.  Don't mix money with personal matters if you don't want them to blow up in your face. If you need advice, seek it from the ones who love and support you. Exchanging views with colleagues can result in bright new ideas. Seduction Magic: Communication is often the key to harmonious relationships.