Welcome to the Seduction Meals Weekly Horoscopy by the Mistress of Astrology – Jennifer Angel. Tune in each week for details on how to best manage your relationships at home, work and play.

June 23 – June 29, 2014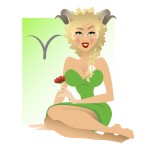 Aries / March 21 – April 19 
Stay close to family and home; something there may need your attention. If you have a great idea at work, be sure to tell the right person about it. This could be your ticket to success. Where love is concerned, open yourself up to a new relationship. Take a chance on romance and enjoy the moment. Seduction Magic: A change in your life can be exhilarating.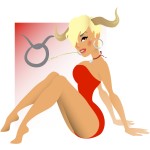 Taurus / April 20 – May 20
Don't close the door on communications. With so much happening in your life, you could feel as though you've lost control. Take some solo time to figure out how to get back on the right path. Every relationship needs to have boundaries, especially where finances are concerned. To keep the peace, set up separate bank accounts. Seduction Magic: For intimacy to last, build a strong friendship.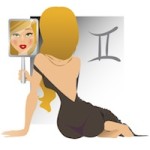 Gemini / May 21 – June 20
An option may arise that could resolve your monetary problems. However, with Mercury still retrograde, don't sign on the dotted line until you have read the fine print. On the love front, Venus in your sign can bring you face to face with a possible love, but you need more than passion to keep the fires burning.  Seduction Magic: Be prepared to accept someone for who they are – the irritating and the irresistible.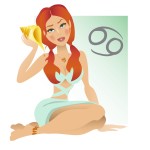 Cancer /  June 21 – July 22
Venus transits to your area of inspiration; use this time to put in place a plan that will ensure a loving relationship is part of your future. You're in a busy and productive phase of your life now and, to keep up, you'll have to be able to better manage your time. You have luck on your side now that the new Moon and Jupiter are in your sign. Seduction Magic: Make a wish, it may just come true.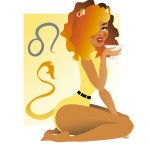 Leo /  July 23 – August 22
You could be up for a better job and making more money, but the decision will not be yours to make. Spend some time to plan how to facilitate this possibility. Friends play an important role in your life, especially now. Think twice before you promise to do one thing and then do something else or you'll lose their trust. Seduction Magic: Some things in life are non-negotiable and other you can compromise on – make sure you know the difference.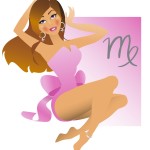 Virgo / August 23 – September 22
An intimate relationship can't survive without honesty. Finances are about to get a big boost but, with Mercury still retrograde, hold off before you spend time and energy on possible investments. If you feel you are being held up from advancement at work, do something about it. Friends with connections could be your secret weapon.  Seduction Magic: Romance is in the air, don't be so serious, leave room in your life for fun.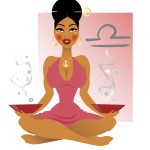 Libra / September 23 – October 22
Your love life is on the line; tread carefully. Energy from new Moon activity will spur you to take a good look at your career and consider the possibility of perhaps changing your life on several levels. But since Mercury is still retrograde, this is not the time to act. Instead, just investigate the various options available to you. Seduction Magic: An electric connection can get the attention of your mind and heart.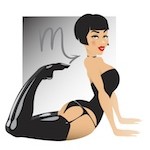 Scorpio / October 23 – November 21
Try not to be a know-it-all at work, let others also have a say and, who knows, you might learn something important. Financial news is coming your way and, for that, you can thank Venus, the ruler of love and money. Infatuation can blind you, so take off your rose-colored glasses and see your lover for who she or he really is. Seduction Magic: A look warm connection will not keep your attention – you need a hot and happening electric union..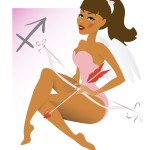 Sagittarius November 22 – December 21
You cannot fight fate. To get to the bottom of a family matter, don't leave things unsaid; ask questions. You are surrounded by love but, unless you make a conscientious effort to open your door, it can pass you by.  Don't hold back but speak from your heart if you want to move a personal relationship to the next level. Seduction Magic: When you have freedom and a love connection, it can be magical.s.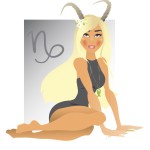 Capricorn / December 22 – January 19
Don't allow work to overtake your life; give romance a chance to bloom. Your career is booming and your opportunities are unlimited, so think big and you'll reach new heights.  Everything will work out to your benefit in every possible way. Never forget that a positive outlook can make all the difference in the world.  Seduction Magic:  You have a new start with love, or a union can move to the next phase.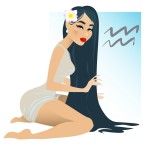 Aquarius  /  January 20 – February 18
Flirting is harmless fun and, if you're single, practice makes perfect. If already in a relationship, always remember to keep romance alive. You may get a chance at a new career and, with Jupiter the planet of abundance also in this area, you are on your way to success. Fiscal matters are on the rise as well. Seduction Magic: Be creative with love to keep it interesting.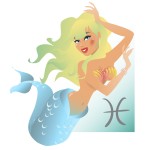 Pisces / February 19 – March 20
There's a chance for a new love to come along. Trust your instincts where your family is concerned. With knowledge and wisdom comes power. Before you reveal your intentions, make sure you know with whom you are dealing. And don't make the mistake of taking someone for granted when you get ready to act on a financial matter. Seduction Magic: Set the scene and make your home a temple of romance.