Welcome to the Seduction Meals Weekly Horoscopy by the Mistress of Astrology – Jennifer Angel. Tune in every Monday for details on how to best manage your relationships at home, work and play.

June 9 – June 15, 2014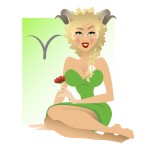 Aries / March 21 – April 19 
Before you start looking for a new love, don't be too quick to end a relationship just because it's not 100% what you want. Nobody's perfect and there always will have to be a certain amount of compromise.  Your career is on the upswing; relax and plan your next move. There's an opportunity for fiscal matters to improve greatly.  Seduction Magic: Be inventive to find ways to keep the passion alive.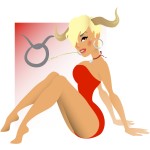 Taurus / April 20 – May 20
There's a sensual and true love connection in your future. When it concerns an important matter, be forthright with a friend or partner. If you feel you should have accomplished more by this time in your life, take a deep breath and count your blessings. Then draw up a plan of what goals you still want to pursue, and how.  Seduction Magic: Romance is the key to your heart.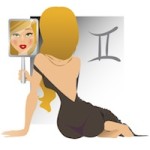 Gemini / May 21 – June 20
A new person at work can upset your schedule, so be ready for change. You can't go wrong now if you trust your intuition and follow your instincts.  And if you share your innermost feelings with a loved one, it will bring you closer together. Don't be a spendthrift if you notice that your budget is greater than your income.  Seduction Magic: Get in touch with your inner heart desires, and accept nothing less.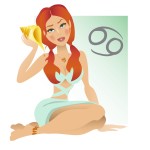 Cancer /  June 21 – July 22
Great things await you. Don't dwell on the past and concentrate on your future instead, especially when you find your personal life is intertwined with your professional life. You'll make a big impact on the people who can help your career if you stay focused. Boost your confidence with an image makeover.  Seduction Magic: A good friend can become a lover.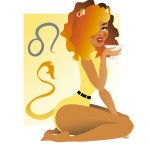 Leo /  July 23 – August 22
Love and money are in the stars, with love planet Venus in your career zone. And full Moon energy could make you feel emotional. There's a lot of action in your life with new projects, personal plans and work ventures all vying for your attention. Take care of one thing at a time and get ready to embrace the success that is just around the corner.  Seduction Magic: Business and social can combine – start networking.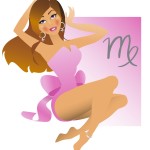 Virgo / August 23 – September 22
You want a serious relationship, not a flirtatious interlude. To be successful in life, all you need is some luck, a lot of know-how, and influential people in the mix. Don't ever stop learning. When you are considered an expert in your area of work, you'll always be called upon for your opinion and you'll end up on top.  Seduction Magic: The key to love magic is to keep the connection alive.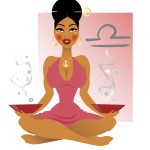 Libra / September 23 – October 22
Don't repeat your mistakes with a loved one and hold back your true feelings. Say what is in your heart. Your life suddenly can turn in an unexpected direction, bringing you fame and fortune. But unless you are prepared to leave your comfort zone and accept the changes, you could miss out on this opportunity. Seduction Magic: A sudden change in your schedule can open love doors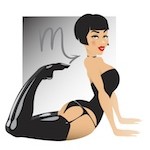 Scorpio / October 23 – November 21
Venus connects with Saturn, turning love into a sensual and solid relationship. Take care not to say anything at work you may regret later, especially about money. Don't hide from the spotlight; instead, let it shine on you and your vast experience. Business and finances get an infusion of energy.  Seduction Magic: Be open to embrace love, you could be pleasantly surprised.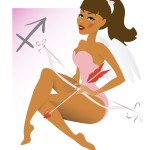 Sagittarius November 22 – December 21
The all-powerful Sun is now in your love zone, so be alert to the possibility of meeting that someone special. There's an opportunity for you to earn some extra cash, but getting paid may take a while. With the full Moon in your sign, you can concentrate on improving the things that don't work as well as they should. Seduction Magic: To attract love, focus on improving yourself.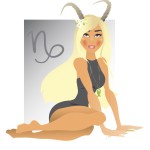 Capricorn / December 22 – January 19
Alleviate feeling stressed by making an appointment for a well-deserved spa treatment, When faced with challenging circumstances, rely on friends to come to your aid. You can build a stronger connection if you confide your vulnerability to your partner. Your goals are within easy reach if you just stay on your chosen path. Seduction Magic: Life is about balance, make time for love.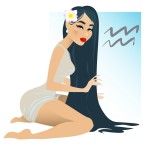 Aquarius  /  January 20 – February 18
When there's a sensitive issue you need to discuss with a friend, co-worker or lover, it's not only the words that matter, it's how you say them. Clutter at work or in the home affects many areas of life and, once you get rid of it, you'll feel a deep sense of relief. Get ready to discard the unnecessary old to make room for the better new. Seduction Magic: Family connections are important.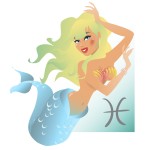 Pisces / February 19 – March 20
Travel could be on your agenda now, or perhaps you may want to contact someone who lives far away with whom you were romantically involved in the past. At work, ignore people who spend time gossiping, no matter how tempting it may be to join them. Focus on your job and meet your deadlines if you want to succeed.  Seduction Magic: To get someone's attention, compliment them