Take a sip of the sensual flavors of summer with three enticing cocktails that seductively pair vodka with ingredients like pear puree, fresh rosemary, elderflowers, cucumber, basil and fresh ginger. Straight up or on the rocks?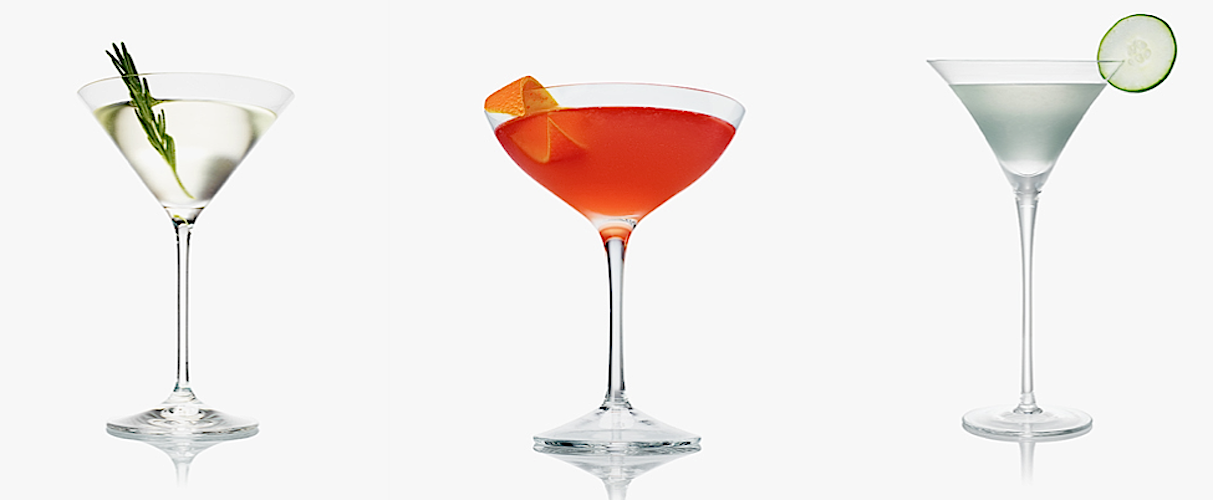 Pear Rosemary Martini
1.5 oz Belvedere Vodka
25ml Pear Puree
1/2 oz Simple Syrup
1/4 oz Fresh Lemon Juice
2 Sprigs of Fresh Rosemary
Gently muddle rosemary in the base of a shaker. Add remaining ingredients and shake with ice. Strain into a chilled martini glass and garnish with a sprig of fresh rosemary.
Elderflower Cosmopolitan
2 oz Belvedere Citrus
1 oz Cranberry juice
1/2 oz Lemon juice
1/4 oz St Germain Elderflower Liquor
Shake and strain into a chilled martini glass and garnish with an orange twist (not flamed)
Cucumber and Green Tea Martini
2 oz Belvedere Citrus
2 inch Piece of cucumber
Dash simple syrup
Dash lemon juice
0.75 oz Green tea
Piece of fresh ginger
2 Basil leaves
Small pinch of Maldon Sea Salt
Muddle cucumber and ginger with a pinch of salt and simple syrup. Add the rest of the ingredients and shake with cubed ice. Finely strain into a chilled cocktail glass and garnish with a thin slice of cucumber.