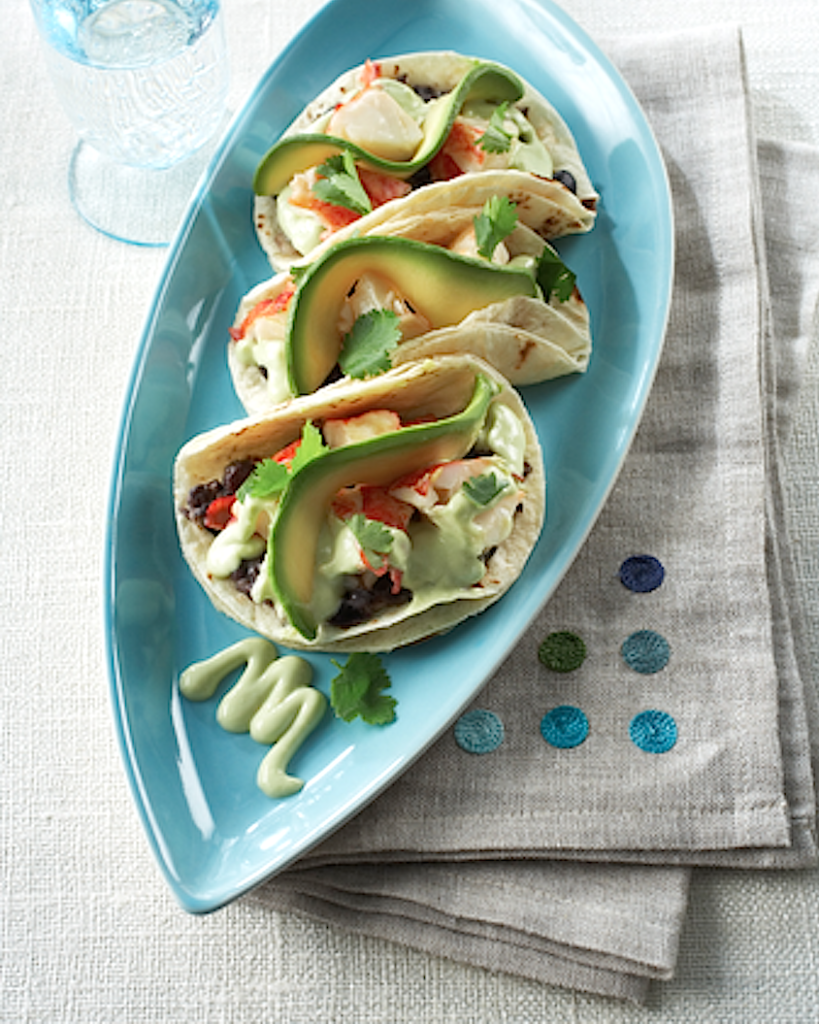 While a lobster roll is relatively easy to make, lobster is the kind of ingredient that takes your meal up a notch and this recipe takes it even further. I found this on the website for Avocados from Mexico and loved the unique combination of the spices and flavors that Chef Marcela Valladolid used to create his Baja Lobster Roll.
Baja Lobster Roll
Recipe from Avocados of Mexico
Ingredients:
1 pound raw lobster meat cut into 1-inch pieces, patted dry
Kosher Salt
Pepper
2 tablespoons unsalted butter
3/4 cup avocado, mashed
1 tablespoon orange zest
2 tablespoons fresh orange juice
1 tablespoon white wine vinegar
3 tablespoons chopped fresh dill
2 tablespoons capers, drained
2 tablespoons minced red onion
2 guajillo chiles, seeded, stemmed, and ground into powder (using a spice grinder)
4-6 mini flour tortillas (If you don't have access to smaller ones, use scissors to cut large tortillas into 5-inch rounds)
1 avocado, peeled, pitted, sliced
Lime wedges
Directions:
Heavily season lobster meat on both sides with salt and pepper.
Heat butter in a large sauté pan on medium high heat. Add lobster and cook for about 6 minutes, or until fully cooked. Set aside.
In a large bowl, whisk together the mashed avocado, orange zest, orange juice, vinegar, 1/2 teaspoon salt, and 1/2 teaspoon pepper.
When the lobster meat is cool, add it to the sauce and toss.
Add the dill, capers, red onion and guajillo powder and toss gently to combine and being careful not to smash lobster meat.
Heat flour tortillas directly over a gas burner on medium-high heat for about 1 minute per side or until brown spots appear.
Add about 3 heaping tablespoons of lobster salad to the tortillas.
Garnish with 2 pieces of freshly sliced avocado. Serve warm with lime wedges, immediately.