Welcome to the Seduction Meals Weekly Horoscopy by the Mistress of Astrology – Jennifer Angel. Tune in each week for details on how to best manage your relationships at home, work and play.

July 21 – July 27, 2014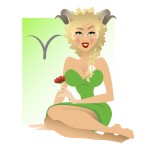 Aries / March 21 – April 19 
There can be a conflict between your work and home life, but a sensible discussion can bring order to the dissension. The Sun has moved into the personal area of your star-chart, shining its rays and love on relationships. With communication planet Mercury influencing your domestic scene, do not take anyone for granted. Seduction Magic: There's a new start in you love life.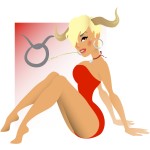 Taurus / April 20 – May 20
Spending quality time with family strengthens your relationships. The new Moon shines on your home, stimulating new beginnings.  As passionate Mars moves to your love zone, take the time for a romantic interlude. To stay on top, nothing is more important than a positive attitude. Do not permit yourself or anyone close to you to have negative thoughts. Seduction Magic: Passionate Mars shines energy in your direction.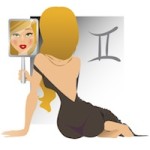 Gemini / May 21 – June 20
To make a relationship work, consider your desires and don't repeat past mistakes. Prepare to get a financial boost in the near future. As motivational Mars enters your work zone with energy to spare, get ready for action. But unless you are well organized, you won't be able to take advantage of possible opportunities. Seduction Magic: Work on yourself first to attract someone's affections.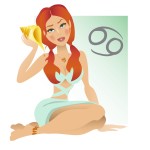 Cancer /  June 21 – July 22
When discussing a sensitive issue with someone close, be as tactful and diplomatic as you can. Your life is on the upswing; take full advantage of whatever comes your way. Now that a project at work is financially possible, your career can soar to any heights. It may have taken you a while, but you are on the fast track to the winner's circle.  Seduction Magic: Love goddess Venus in your sign can bring love to your doorstep.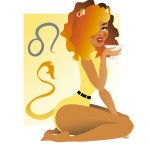 Leo /  July 23 – August 22
You've entered a new cycle and, with it, many new opportunities are yours for the taking. With Venus on its way, love is not far behind. Stay positive about the future. Your annual new Moon accentuates hope and optimism. Of course, some compromises may have to be made but, with lucky planet Jupiter now in your sign, you can be on the winning side more often than not. Seduction Magic: You can be lucky in love.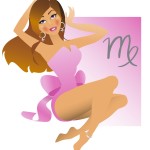 Virgo / August 23 – September 22
Your future fiscal security can surpass your expectations. Stay true to yourself. When a difference of opinion arises between you and someone close, and your principles are involved, it's best to agree to disagree. This way, everyone wins. You have a chance to have a great new love in your future, as long as you leave emotional baggage in the past. Seduction Magic: Let go of logic and enjoy the fantasy of love in the moment.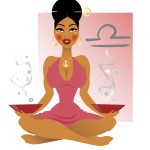 Libra / September 23 – October 22
Love is in the air, make time to embrace it. After having been in your sign for a lengthy time, motivational planet Mars now joins planet of substance Saturn in your area of fiscal matters. And money and business become top priority. Just because it doesn't feel like it, you are, slowly but surely, making progress. Seduction Magic: Love does not always turn up in the package you expect.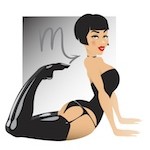 Scorpio / October 23 – November 21
Planetary activity influences all areas of your life. You can attract love if you know exactly what you want. But first you have to discard or deal with issues that have been a hindrance to your present. Mars moves to your sign, signaling that, to increase your productivity, you must first get organized. Focus on priorities, keep your feet on the ground but allow yourself to dream big. Seduction Magic: Mars in your sign lights your passionate fire.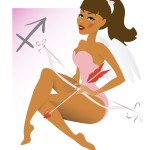 Sagittarius November 22 – December 21
Pack your bags, travel is in your immediate future. You are a very lucky person; people with connections gravitate to you to help you attain your goals. There are times when plans you have made should be put aside to make room for other more pressing, yet fun, events. Just don't abandon your responsibilities.  Seduction Magic: Your sex appeal is running hot right now.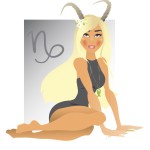 Capricorn / December 22 – January 19
Anything's possible where money is concerned; you never know what the future holds. Get ready for a windfall that can turn your life into one of unexpected comfort. Don't make any rash decisions about your love life if it's not what you had envisioned. Give your relationship a chance to blossom and grow.  Seduction Magic: Venus in your solar seventh house of relationships opens your heart to accept love.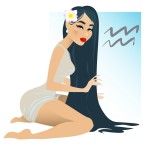 Aquarius  /  January 20 – February 18
The new Moon and Jupiter emphasize romance. Go out and, who knows, you could meet your one and only at the next social event. Action planet Mars transits to your career zone; stay alert to all possibilities. And trust your instincts when it comes to an issue shrouded in secrets; dig deep to get the answers you need. Seduction Magic: You have a new start for love!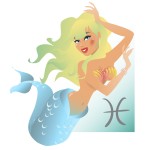 Pisces / February 19 – March 20
Luck hovers over your career and love life. When love and money overlap, be honest about how you want to handle the matter. Don't get upset over things that are not within your control. And even though very busy, make time to help someone else; this act can help your business agenda move in the right direction. Seduction Magic: A social chat can lead to much more. .