Welcome to the Seduction Meals Weekly Horoscopy by the Mistress of Astrology – Jennifer Angel. Tune in each week for details on how to best manage your relationships at home, work and play.

July 28 – August 3, 2014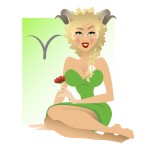 Aries / March 21 – April 19 

Life is all about balance. For new people to become part of your life, which is really on the upswing, others may have to leave. In the end, everything will work out for the best. Hard work pays big dividends and the success of your efforts is proof enough. Stay positive and don't get sidelined from following your dreams by the conflict between your work and home.  Seduction Magic: You know you  have met someone fabulous when your emotions take over in an intense way.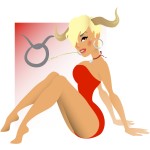 Taurus / April 20 – May 20
Things should be settling down at work now, giving you a well-deserved break. Clear your schedule to allocate time for family. You could turn an intimate relationship into a permanent partnership but, before you rush to make a decision, consider all the scenarios. Also, find out what is expected of you and whether or not you are willing to comply. Seduction Magic:  Create a sensual date.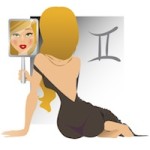 Gemini / May 21 – June 20
In the romance department, don't settle for someone who wants to change you. You are absolutely great and have so much to offer; you deserve the same!
Mercury makes a move, highlighting a creative project for you to consider. You are about to meet someone who could point you toward a way to increase your fiscal security. Seduction Magic: True love transcends day-to-day worries and concerns.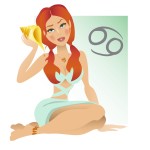 Cancer /  June 21 – July 22
Lady luck lavishes you with money. New arrangements at work could cause you to become nervous, but don't be too quick to judge. Change means progress and it all could all be for the best in the long run. Physical attraction is what brings two people together, but friendship is what ensures a lasting relationship. Seduction Magic: Try to keep work and love separate. Enjoy the romance!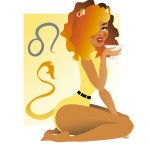 Leo /  July 23 – August 22
Possibilities abound now that Mercury enters your sign and connects with abundant Jupiter. And recent Moon energy makes getting ahead a breeze. Think positive. Venus is heading your way; make a list of what you want in an intimate relationship. When you reach out to someone, it could benefit both of you. Seduction Magic: Pay attention to how your feel, your instincts.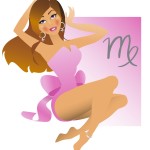 Virgo / August 23 – September 22
An important connection at work could help you along in your career. Romance is a very heady feeling, but to make a loving partnership last, you also need friendship and stability. Action planet Mars is still in your money zone, so don't make any impulsive decisions, especially if a friend is directly involved. Seduction Magic: Love is a serious business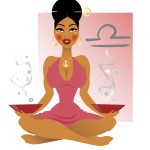 Libra / September 23 – October 22
Family members seek your advice. Your life's about to soar: There's positive energy moving your career, and money matters are on the upswing, too. But don't be tempted blow your cash. Be patient and soon you'll be on top of your game. You may be forced to look more closely at what part you play on the stage of love.  Seduction Magic: You need to get organized with your schedule to invite love to your life. .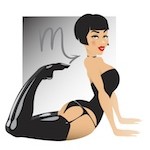 Scorpio / October 23 – November 21
Everything seems urgent now that action planet Mars is in your sign, making it feel as though life is in the fast lane. To be more productive, get better organized with systems and procedures. When looking for true love, listen to your heart; it will know. Check out the opportunities travel or foreign affairs offer you and weigh all options. Seduction Magic: If you are not with your honey, find ways to stay in touch. Looking for love, get out and socialize.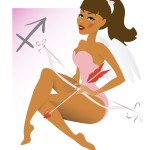 Sagittarius November 22 – December 21
You may need your independence in a love relationship, but every partnership requires an amount of give-and-take. You now either can travel and explore the world or connect with others from afar. When inspired to do and be your best, you know you are on the right path. The timing's right to pursue new studies. Seduction Magic: You know when you have true love – don't let it escape.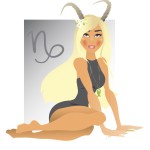 Capricorn / December 22 – January 19
Condense what you've already begun on the job and catch up on your workload. Fiscal matters look great, with a bonus on the way. Venus' bounty includes love, romance and passion. Your soul can be deeply touched by a sensitive moment of love. You could fall madly and deeply in love now. Seduction Magic: You may have to give and take, but you don't have to settle.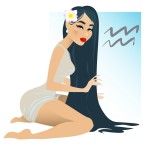 Aquarius  /  January 20 – February 18
Since your love life could get a new start now, it could make a big difference if you were up-front and honest. Always 'wear' your best first impression as Venus is now in your work area and will connect you with influential people. Your career is about to take off in a big way; never lose sight off the big picture. Seduction Magic: Your intention is important.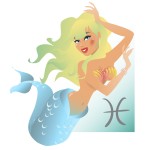 Pisces / February 19 – March 20
With fiscal matters up for review, financial independence is within your grasp. There's a lasting union in your future as love goddess Venus connects you with someone who's just right!  Your career is moving forward at a fast clip. During this next year, beneficial Jupiter brings opportunities and success. And motivator Mars helps with your dreams. Seduction Magic: Be careful of secrets, best to be upfront with how you feel.