Welcome to the Seduction Meals Weekly Horoscopy by the Mistress of Astrology – Jennifer Angel. Tune in each week for details on how to best manage your relationships at home, work and play.

July 7 – July 13, 2014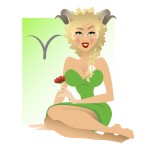 Aries / March 21 – April 19
When in a new relationship, take it slowly and let love develop at its own speed. At work, stay true to your principles, but don't get involved in a situation if it does not concern you. On the home front, get ready to come to the aid of family members when they seek your attention. Seduction Magic: Communication is important, start talking.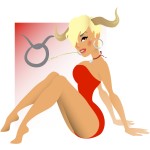 Taurus / April 20 – May 20
Mars energy can hasten an upcoming opportunity at work. A possible option can be financially plausible. Listen to your inner voice for guidance; your instincts will lead you in the right direction. An intimate relationship requires you to be responsible, but don't let that stop you from adhering to your family values and being a romantic partner.  Seduction Magic: Live for today, plan for tomorrow.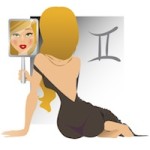 Gemini / May 21 – June 20
To save money, be discriminating about how you spend it. Discipline and determination are the two key words to keep in mind if you want to achieve your goals. Mercury, the planet of communication and commerce, now in your sign, allows you to ponder what steps to take next. The combined energy of Venus and Mars raises your love life to a new level.  Seduction Magic: Passion is paramount.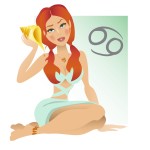 Cancer /  June 21 – July 22
Be it work or money, it's all about karma; make every thought a positive one. The tumult of the full Moon in your zone of relationships can change the state of your love life. But it's up to you to either save it or break up. Step back and weigh your options; if possible, sleep on it, and then do what feels right.  Seduction Magic: Say how you feel, straight from your heart.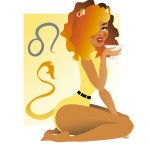 Leo /  July 23 – August 22
Love planet Venus fosters new friendships. This is the year for you to aim high as auspicious Jupiter is about to move to your sign. However, you could become disappointed if your expectations are unrealistic. Always expect the best, but be grateful with what you have presently.  Seduction Magic: Savor the moment.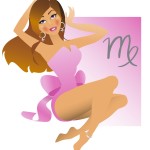 Virgo / August 23 – September 22
Motivator planet Mars' influence gives your finances a boost. Stay focused. Romance could be around the corner, with capricious full Moon energy sending love in your direction. Take it one step at a time when your career is on the line. Just because it's not happening fast enough, don't give up; you're almost there.  Seduction Magic: A compliment can soften anyone's heart.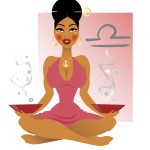 Libra / September 23 – October 22
It looks like you may have to juggle your time between home and work. Almost everything in life is negotiable. If faced with options, talk to a colleague or friend who is knowledgeable in the field. You can find love, but you may have to make certain compromises; like getting used to some quirky traits.  Seduction Magic: Expect the unexpected.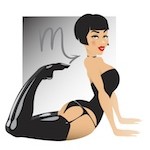 Scorpio / October 23 – November 21
If you live in the past or in the future, you will miss out on the here and now. Don't be impatient with your lover; your life will be so much better if you are more tolerant. When you have too much to do, reschedule some of the tasks to another day. Change at work could be fiscally profitable. Seduction Magic: Don't allow money to interfere with romance.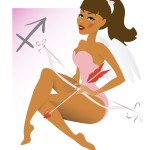 Sagittarius November 22 – December 21

A money situation becomes clearer as it is highlighted by Moon energy. A winning outcome is possible if you are prepared to give a little. Venus in your love zone touches your heart, and Mercury helps you say what you feel. When you let your heart do the talking, your sincerity comes through. Seduction Magic: Don't let a special love get away.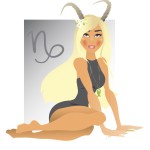 Capricorn / December 22 – January 19
Mercury, the communication planet, in your opposite sign, sets in motion a conversation that could show you how someone else feels. It's an exciting time now, with a lot happening all at once. So focus first and foremost on your priorities, especially since the full Moon in your sign can turn things upside-down.  Seduction Magic: Make time in your schedule for love – it will be worthwhile.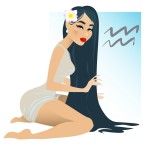 Aquarius  /  January 20 – February 18
It's not always better when love and money are merged. For a relationship to survive, both parties need their independence; otherwise it can become testy. The Sun and Saturn stimulate opportunities for you to advance career-wise. Your intuition will lead you to make the right decision.  Seduction Magic: Be creative to attract and keep a lover's attention.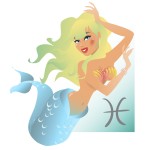 Pisces / February 19 – March 20
Wealthy associates can open doors for you to a career that could pay you handsomely. Don't mix business with pleasure. Once the boundaries become blurred, your position could become compromised, especially when it involves fiscal matters. A romantic relationship relies on honesty. Seduction Magic: Family values are important.