Welcome to the Seduction Meals Weekly Horoscopy by the Mistress of Astrology – Jennifer Angel. Tune in each week for details on how to best manage your relationships at home, work and play.

July 14 – July 20, 2014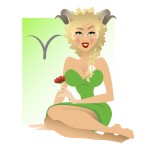 Aries / March 21 – April 19 

With love, if you don't share the same values, it's not going to work long-term.  You could be upset by the changes on the home front but, eventually, they'll work in your favor.  Keep your eyes on your goal and stop worrying about what may or may not happen. Take a break, relax and have some fun. Seduction Magic: Focus on the big picture.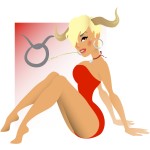 Taurus / April 20 – May 20
You can make your dreams come true if you tweak your goals just a little bit. Saturn in your area of relationships comes out of retrograde and beneficial Jupiter moves to your family zone and, together, they can influence your love life. Don't overdo it with a casual relationship; you don't want a partner who won't commit. Seduction Magic: Say what you mean and mean what you say.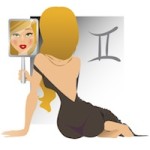 Gemini / May 21 – June 20
A love connection could become the real thing now. Don't worry about the small stuff and don't make any life-changing decisions without first getting all the pertinent facts. Keep your focus on the big picture; your dreams can come true now. When dealing with money issues, try handling your finances in a different way. Seduction Magic: Love and money are both important, but don't get them mixed up.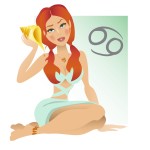 Cancer /  June 21 – July 22
You're about to become the recipient of much money and love. As lucky Jupiter moves to your money zone, there could be an unexpected bonus coming your way. Venus moves to your sign to join the all-powerful Sun and communication planet Mercury. When you don't play games and speak from the heart, love will find its way into your life. Seduction Magic: Cupid takes up residence in your sign.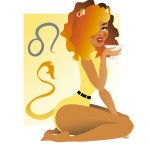 Leo /  July 23 – August 22
If something is amiss in your love life, have a heart-to-heart to get to the bottom of it. Jupiter, the planet of abundance, now will be in your sign for a year, which indicates that things are going to be much better for you than you ever expected. A hot tip could turn into a lucky break.  Seduction Magic: Friendship is the glue that holds any relationship together.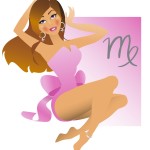 Virgo / August 23 – September 22
An important connection at work could help you along in your career. Romance is a very heady feeling, but to make a loving partnership last, you also need friendship and stability. Action planet Mars is still in your money zone, so don't make any impulsive decisions, especially if a friend is directly involved. Seduction Magic: Love is a serious business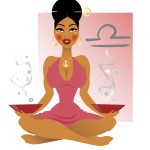 Libra / September 23 – October 22
Spend some time having fun with your love mate and friends. Keeping passion alive is what makes for a long and happy relationship. An unexpected meeting with someone influential could make a difference in your career. To keep up and not feel overwhelmed, get organized; learn to prioritize. Seduction Magic: Write your love list and then throw it away.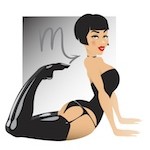 Scorpio / October 23 – November 21
Saturn in your sign comes out of retrograde. Life's bounty is coming your way; you've waited long enough for it. Be ready to welcome love on a spiritual level; it could be around the corner. At work, you could be the recipient of unlimited opportunities by being in the right place at the right time. Seduction Magic: Spend time to learn more about your partner.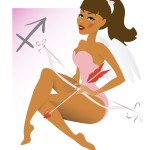 Sagittarius November 22 – December 21
You'll be traveling in the near future. Right now, nothing is impossible for you! Venus will be sending financial security your way, aiding and abetting you to increase your earnings. And your ruling planet Jupiter is making a move that accentuates how important it is to become as knowledgeable as possible. Seduction Magic: Aim for a balance between togetherness and independence.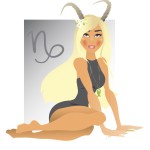 Capricorn / December 22 – January 19
There could be a financial windfall from an unexpected, surprising source; don't question it, just be grateful. In your job, don't get involved in a power struggle; keep your distance from both friends and foes. It's best to be honest with your loved one when discussing matters of the heart. Seduction Magic: It's fun to get lost in the fantasy of love.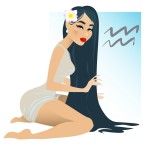 Aquarius  /  January 20 – February 18
You're getting to be very popular now, with love and work both seeking your attention. Venus is all about your love life, and planet of substance Saturn is coming out of retrograde, turning your career hopes into present-day reality. But don't stress yourself out by working longer hours; you need to relax and pamper yourself. Seduction Magic: You can be lucky in love over this next year.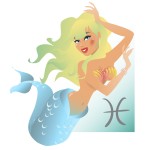 Pisces / February 19 – March 20
At work, don't let an opportunity for advancement slip through your fingers because you feel sorry for someone and let them have a go at it. When fate sends options your way, it's up to you to run with them. If you want to find a love partner, you don't have to look too far afield; potential candidates could be at work, in the gym and at social events.  Seduction Magic: Get ready to fall madly deeply in love.