Link Love: In a previous post we shared two enticing Italian Classics worthy of a romantic meal for two: Tagliatelle Bolognese and Spaghetti and Meatballs. East to prepare and packed with flavor. Here we have a three seafood pasta dishes from Saveur.com that elevate the pasta experience. Just click on the titles to be taken to each enticing recipe.
Squid-Ink Pasta with Salt Cod Confit
We love the unexpected so serving up a black pasta is pretty provocative; don't you agree. The squid-ink pasta in this striking dish is from Manhattan's Il Buco Alimentari & Vineria. You can substituted the seductive black squid pasta for regular fresh spaghetti if you must….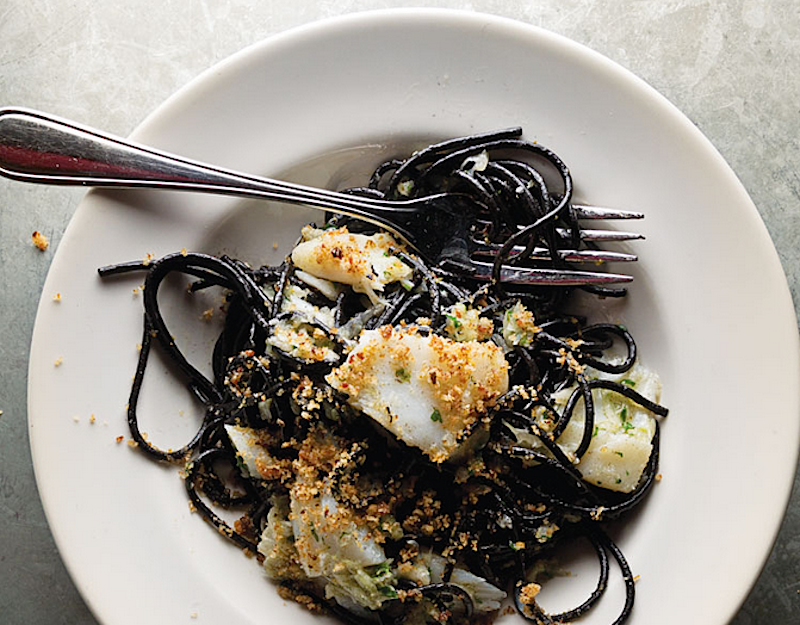 Bucatini ai Frutti di Mare (Seafood Pasta)
A medley of shellfish elevates this pasta dish to soaring heights of pure pleasure.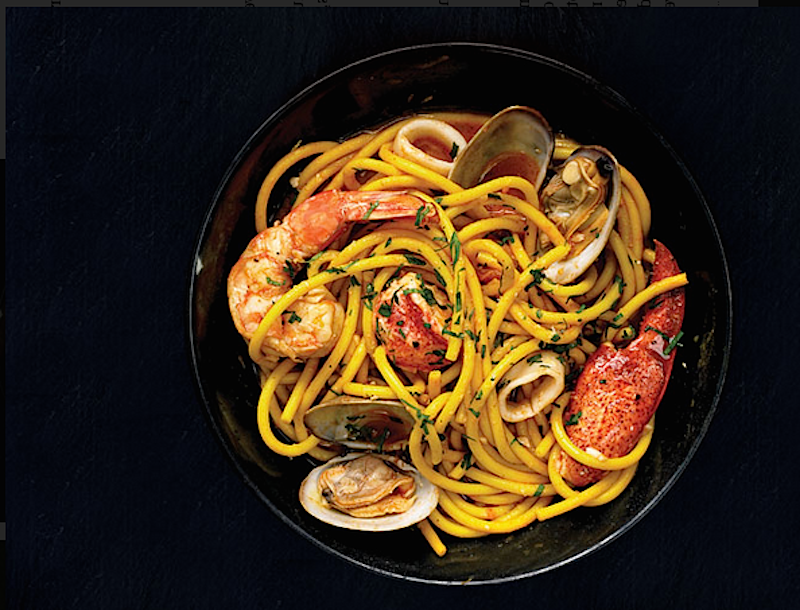 Simply delicious blue crabs fried in olive oil with garlic make this pasta dish a wonderful choice for a romantic meal for two.