When you think of a Boudoir, there is an essence of mystery that surrounds what happens behind closed doors. A boudoir is a private room, which can take form as a private sitting room, dressing room, or a bedroom in your home. Read on to discover your choice of boudoir, bed sheets, and bedroom ambiance, all according to your star sign.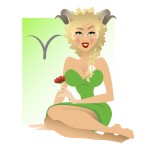 Aries Astro Boudoir / March 21 – April 19: The desire to redecorate your space takes over and it's action in the bedroom. It's time to clear your schedule and focus on your intimate life. Bed Sheets: Bed sheets serve an everyday purpose, and you don't fuss about what color they are, how soft the fabric is, or thread count. Bedroom Atmosphere: Dynamic, sexy and ready for action. Lights, toys and seductively, you like to have everything at your fingertips.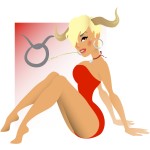 Taurus Astro Boudoir / April 20 – May 20: Beautiful, soft, and feminine. Your taste for lavish and over the top style can't help but make a strong appearance in your favorite room. Unique art work, and rich paint colors make the room complete. Bed Sheets:  Embossed, classic and high quality! The pillowcases are carefully placed so chic ruffles are on display. Bedroom Atmosphere: A bar fridge to hold your favorite snack or cocktail. You never know when you need a short break for substance.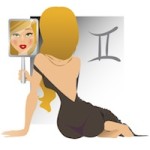 Gemini  Astro Boudoir / May 21 – June 20: You need room to run around and play in, so it is important to have ample space. You like to invite a friend over for a private event, and everything is picture perfect. Bed Sheets: You have a wide variety of different bed sheets so you don't get bored, but all of them are top class. Bedroom Atmosphere: You love the smell of fragrance, a collection of candles that can offer a delicious scent is a must.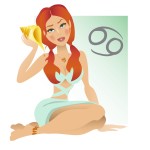 Cancer Astro Boudoir /  June 21 – July 22: Modern, expensive, and tasteful. Your bedroom may serve as your safe haven. When you need to get away and be alone; this is the room you trust. A sensitive creature at heart, hang curtains to block out the light. Bed Sheets: Your bed sheets need to be comfortable, fresh, and warm, and you don't sleep in anything under 600 thread count. Bedroom Atmosphere: Plenty of pillows because you refuse to share your own. Photographs of family and friends grace your nightstand.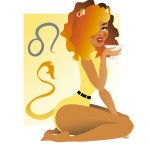 Leo  Astro Boudoir/  July 23 – August 22: You want everyone to adore you, and gush over how beautiful your space is. You like to make a statement with bold and up-market décor. Your decorative style is majestic and dominant, you are not afraid to paint your wall red or gold. Bed Sheets: Your bed is your throne, the base is strong, and the bed sheets are soft with a high thread count – nothing but the best!  Bedroom Atmosphere: No bedroom would be complete without a cocktail, and of course, chocolate-dipped strawberries.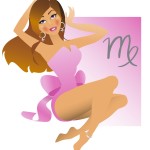 Virgo Astro Boudoir / August 23 – September 22: All of the décor must match, and remain in place. You prefer the wall to be white and have a clean and open space. A bookshelf is important because it will store your books with care, and keep them organized. Bed Sheets: The sheets are plain and simple. You wash them constantly and soak them in bleach for that clean smell. If a stain won't come out, they go straight to the trash. Bedroom Atmosphere: You have lace and linen in the corner, which is an enticement to get to know your seductive nature!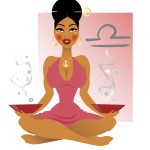 Libra Astro Boudoir/ September 23 – October 22: The design of your personal space can change throughout the year. You can use feng shui to decorate your environment, which can offer harmony and create balance. A long-stem rose, soft music, and candlelight sets a romantic ambiance to your room. Bed Sheets: Attractive, elegant, and chic. Bedroom Atmosphere: If you really want to set the mood, splurge on a top of the line stereo system, and program it for any occasion.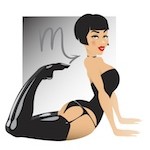 Scorpio Astro Boudoir / October 23 – November 21: Your private boudoir has to be sexy, mysterious and exotic. Glamorous black and white pictures fill the space on your bedroom walls. Animal print furniture, a feather boa, a black light and dark velvet accents prove that you have a wild imagination. Bed Sheets: You own a number of sets of black silk sheets, doesn't everyone? Bedroom Atmosphere: At first glance, your bedroom can appear normal. After all, you keep the good stuff under lock in key.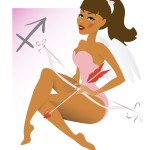 Sagittarius Astro Boudoir / November 22 – December 21: If your personal space is not easy to care for then it is not the room for you. A fascinating memory will await you around every corner in your home. Your passion to explore the world shines bright with the rare artifacts you collect along the way. Bed Sheets: Your bed sheet style is trouble-free, and white in color. If only you could live in a hotel forever! Bedroom Atmosphere: You are easy to please, anything goes. But you do like to be free to so what you want and when!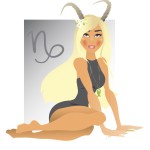 Capricorn Astro Boudoir / December 22 – January 19: You work hard to achieve your goals, why not put them on display? A glass shelf display case will showcase your accomplishments in style. You combine old world charm with trendy accents. Leopard-print carpet can be tricky, but somehow you find a way to make it work. Bed Sheets: You love a good sale, and will hunt for the best quality at the best price. Bedroom Atmosphere: The sign on your door "Open at your own risk" says it all! There are definitely two sides to Capricorn, one prudish, and the other, reckless!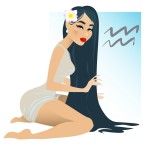 Aquarius Astro Boudoir /  January 20 – February 18: There is nothing normal about your sense of style. You can have a wacky idea and somehow it all works. You dare to be different and your bedroom might serve as a conversation piece. Bed Sheets: How can you sleep at night with all the crazy patterns that surround you? Bedroom Atmosphere: The best technology can be found in your bedroom. With a push of a button, drapes close, lights dim, and music starts!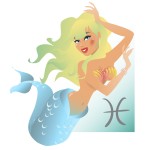 Pisces Astro Boudoir /  February 19 – March 20: Once an idea is stuck in your head, it is only a matter of time before it comes to life and is part of your reality. You live in a dream-like world, where fantasy and magic collide.  Comfort is important; you need to be in a place that will allow you to relax. Bed Sheets:  High thread count that feels soft and silky on your skin. Bedroom Atmosphere: A sentimental journal full of your ideas is never far from your bedside. But it's the music, scent and rose petals that give you away as a true Piscean romantic. .