Welcome to the Seduction Meals Weekly Horoscopy by the Mistress of Astrology – Jennifer Angel. Tune in each week for details on how to best manage your relationships at home, work and play.

August 11 – August 17, 2014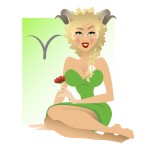 Aries / March 21 – April 19
If you expect some news about your job, you could be hearing it shortly. The changes about to happen could benefit you. You are on the way to success, but be reasonable with finances for the moment. Love is in the air, but don't try to rush it. If you do, you could miss all the wonderful stages of a blossoming romance. Seductive Magic: Slow down and nurture the many stages of love.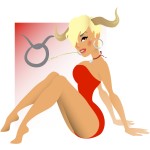 Taurus / April 20 – May 20
If you watch your finances and don't splurge, you'll sleep better. For some of you, settling down now will be the next step in your relationship. Remain positive at work and watch how your optimism spreads. Your dreams are about to come true but, in the meantime, don't neglect your loved ones; spend as much time as possible with them. Seductive Magic: All relationships need work to stay in good shape. 
Family and domestic matters are about to change; consider carefully where you are heading. You don't need more stress in your life. Productivity depends on good time management. Time is money! Health, work and family are all important, but your well-being should be the top priority on your list. Seductive Magic: Attentiveness can capture your honey's attention, but possessiveness can turn them off.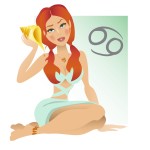 Cancer /  June 21 – July 22
With love and money, stay positive, there are lucky breaks coming your way. Some much-needed money can fatten your savings account and help alleviate a stressful situation. Just don't allow yourself to thoughtlessly spend it all immediately. Appreciation for your work on a creative project is heading your way. Seductive Magic: Love goddess Venus still influences your sign and heightens romance.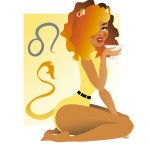 Leo /  July 23 – August 22
Don't waste time and energy on things you can't control either at work or with money. What happens this year is all in fate's hands. Believe that everything will work out the way it should. Where love is concerned, Venus moves to your sign now. Don't be shy if you want to attract someone fantastic. Seductive Magic: Be creative and work your love magic to attract the same.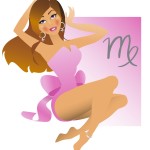 Virgo / August 23 – September 22
Good karma will come to you when you reach out to help someone in your community. Connecting with a soul mate is possible during this time of passionate and intense love. Often, change is more exhilarating than unsettling. Your dedication reaps big rewards. Seductive Magic: Tune into your intuition, it will reveal all you need to know about someone.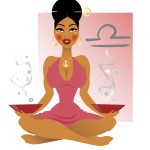 Libra / September 23 – October 22
Let your intuition guide you when you don't have the time to weigh a situation's various options. To begin a personal or professional relationship on the right footing, show them the real you right at the start.  When you need them the most, true friends show their support by being there. Seductive Magic: A lover you have a strong bond of friendship with can last the distance.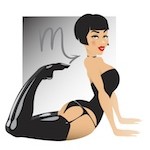 Scorpio / October 23 – November 21
Don't limit your dreams; remember, anything is possible! Judging by the activity at work, you'll be able to see what's coming next. The stars point to positive changes. Passionate Mars connecting with transformational Pluto sparks an intimate dialogue with someone close. Make sure you are honest, open and true to yourself. Seductive Magic: Don't forget, listening is also a part of communicating.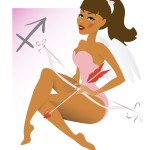 Sagittarius November 22 – December 21
Maintain a flexible schedule, especially when it concerns travel. At work and with money, keep your cards close to your chest until needed. It would seem that love, work and money are all up for review now, and although change is evident, this is a lucky time in your life. Don't ever lose sight of your dreams. Seductive Magic: A partnership with a like-minded person is possible now.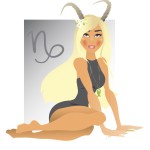 Capricorn / December 22 – January 19
The stars shine favorably on business partnerships; you can reach your goals with the aid of influential people. Now's the time to get your fiscal matters in order; planetary interaction lends a helping hand. Love vibes are all around you as goddess Venus directs them your way. Steer clear of infatuation; it only leads to disappointments. Seductive Magic: Life is about give and take; a small compromise can have a big pay off.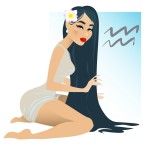 Aquarius  /  January 20 – February 18
 Financial news is coming and what happens next will set in motion future opportunities. Mars in your work zone expects you to think and act quickly. However, don't become overly intense; take a break and enjoy the journey. Being too cautious could stymie a possible love connection and a lifelong relationship. Seductive Magic: Take a chance with love!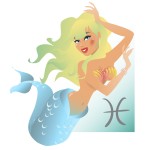 Pisces / February 19 – March 20
Right now, romance is all around you, and you'll want to look stunning as you connect with the person you've imagined in your dreams. Opportunities at your job are highlighted on your star-chart; don't get distracted and keep to your routine. Also, don't neglect your diet regimen; make health your priority. Seductive Magic: When you look good you feel good, and confidence is  very attractive trait.