Welcome to the Seduction Meals Weekly Horoscopy by the Mistress of Astrology – Jennifer Angel. Tune in each week for details on how to best manage your relationships at home, work and play.

August 18 – August 24, 2014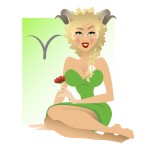 Aries / March 21 – April 19
Trust your intuition where work and money are concerned, it will not steer you wrong; in fact, it will guide you toward success. For a love relationship to last, trust and sincerity are vital ingredients. Confidential information should be shared only with someone who knows how to keep a secret. Seduction Magic: Keep an open mind; love could come in a different package.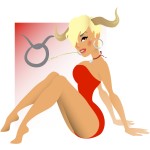 Taurus / April 20 – May 20
Don't worry about finances; things are working slowly but surely toward a resolution. Always give 100% when working, no matter how much is piled on your shoulders; remain professional in your dealings and don't allow emotions to interfere. Be ready to offer common-sense advice to a friend or partner who needs it. Seduction Magic: Inject passion into your relationship to keep love on a high.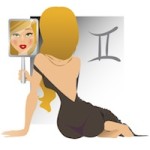 Gemini / May 21 – June 20
An intimate dialogue with a love mate can intensify the relationship. Don't get involved with other people's petty problems; take care of your own issues first. Mars affects your work life and there are probably jobs galore to be completed. To stay in control and be more productive, you'll have to get organized. Seduction Magic: Say how you feel, but speak from your heart.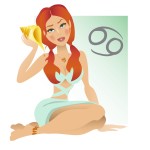 Cancer /  June 21 – July 22
Things are happening around you at a quick pace. A creative project is about to get the go-ahead sign. Beware the green-eyed monster as your lucky stars shine on you. Don't allow money to become an issue when you choose a love mate. The positive energy sent by planets Jupiter and Venus boosts your fiscal health. Seduction Magic: Whether it is with love, affection or money, spoil your sweetheart.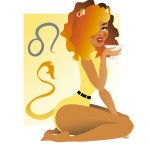 Leo /  July 23 – August 22
Your financial situation is looking up; be a realist as well as an idealist. Plenty of planetary activity in and around your sign has you filling up your to-do list as fast as checking it off. As Venus and Jupiter interact, if you want to improve your lifestyle, you have to jump quickly on the opportunities that come your way. Seduction Magic: Love Goddess Venus in your sign opens the door to love opportunity.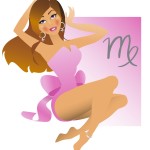 Virgo / August 23 – September 22
Believe in your instincts; if things feel right, they probably are. Get ready to devise a new plan at work. At this time, there's a good chance to form a new relationship or renew an old one. Be proactive if you want to get someone's attention. But weigh your words carefully; once something is said, there's no taking it back. Seduction Magic: You will know in your heart and soul when love is right.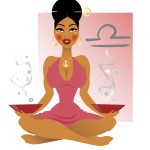 Libra / September 23 – October 22
Take no risks when dealing with fiscal matters. When it concerns love and money, you have to set certain guidelines. Don't create unnecessary responsibilities for yourself at work; learn how to delegate. An intimate relationship has a much better chance to last and thrive if love is combined with friendship. Seduction Magic: Take your time with love and savor every moment.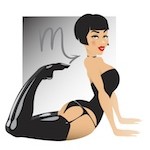 Scorpio / October 23 – November 21
An honest discussion can resolve a love misunderstanding. Your daily routine gets more exciting when you mix work with pleasure. Motivator Mars could spur you on to greater achievements. Something great is in the offing if you don't let a made-to-order opportunity bypass you. Your priority is to remain focused on business. Seduction Magic: Share your business with your honey to build closeness.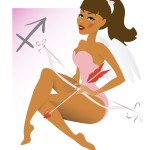 Sagittarius November 22 – December 21
Discussions with family could turn to business matters. Venus and Jupiter's energy prompts you to broaden your horizons, leading you to a new life. It's time to reinvent yourself if you want to change how you live. It's easier than you think; just take it one day at a time. Seduction Magic: If you are away from your sweetheart, stay in touch electronically.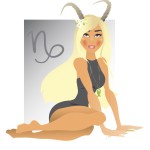 Capricorn / December 22 – January 19
The energy of Venus and Jupiter can play a big role with partnership and fiscal matters, offering support at the time when you need it most. Don't neglect your social or love life. You deserve the best. Finances look promising; when something expires, another takes its place, and that could boost your bank balance. Seduction Magic: Business is always on your mind, but don't close your heart to love.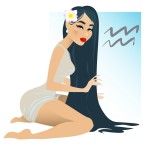 Aquarius  /  January 20 – February 18
 A discussion about financial matters can lead to several options, but don't agree to anything until you have all the facts. An unexpected occurrence at work could lead you do something new. Venus connects with Jupiter in your relationship zone. There's a possibility of meeting your love mate; make your first impression count. Seduction Magic: Clear the schedule for romance!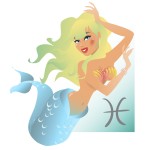 Pisces / February 19 – March 20
Your concentration is totally on business. It's worth considering the many opportunities that become available because of a lucky connection between Venus and Jupiter. When you fall in love, make sure you see the whole person, not just what you want to envision. Once you find it easy to converse with someone, you form a deeper bond with each other. Seduction Magic:  Be seductive, but not secretive.