Welcome to the Seduction Meals Weekly Horoscopy by the Mistress of Astrology – Jennifer Angel. Tune in each week for details on how to best manage your relationships at home, work and play.

August 25 – August 31, 2014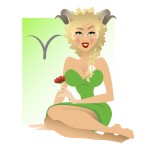 Aries / March 21 – April 19
Unless it's an unbelievable bargain, hold on to your cash and don't waste it on what you really don't need. Go out and socialize with colleagues who can help you get ahead in your career. Romance may be in the air, and you want to make time for love, but you have too much work that needs to get done right now and you will need to keep your nose to the grindstone. Seductive Magic: Even though you are busy, it's important to put aside time for fun, love and social events, you deserve a balanced life.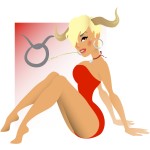 Taurus / April 20 – May 20
Be ready to lend an ear when family reaches out to you. The changes you have been awaiting at work can be implemented during this time. The new Moon's glow transmits a romantic aura; share a candlelight dinner with your loved one. If you're single, you could connect with someone awesome. Seductive Magic: Seduction is your middle name, Taurus, don't waste a moment worrying about things.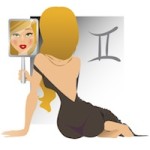 Gemini / May 21 – June 20
If feeling stressed lately, pamper yourself; go to a spa, get a  massage or just sleep in. Your love and social life will suffer if you overload yourself with work; take a break to enjoy both. It makes sense to set long-term goals now and start to pursue them. Keep within your budget and don't go off on a spending spree. Seductive Magic: Be creative with love, and do something special and significant.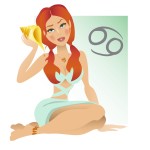 Cancer /  June 21 – July 22
If you don't like how your personal life is progressing, see what you want to change and then discuss the compromises you are willing to make. At work, a unique idea could pay off handsomely, but don't spend the check until it has cleared. Someone could help with fiscal matters but, remember, everything has a price tag. Seductive Magic: You need emotional and financial support, but don't get the two mixed up.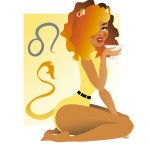 Leo /  July 23 – August 22
If you are going on a trip, you could meet someone fascinating. At work, your clever ideas and plans put you way ahead of the crowd. Love is much more than hearts and flowers and romantic encounters. If you are searching for the real thing, pay attention; it could be right in front of you! Seductive Magic: Don't let a magical love moment pass you by.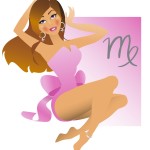 Virgo / August 23 – September 22
Each and every one of us is different; that's why life is so interesting. Be realistic about what to expect of your love life. Learn to love your partner and friends unconditionally; treasure them for who they are. The energy of the new Moon in your sign indicates there is something new and exiting coming your way. Seductive Magic: A new start, new ideas and an opportunity to spoil your love mate.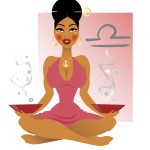 Libra / September 23 – October 22
Never take anyone for granted no matter how well you know them. Heed your instincts. Where finances are concerned, be as concise as possible when you explain what you want. Don't presume everyone agrees with you. If you think someone misunderstood you, spell it out for them. Seductive Magic: Try to resemble the person you want to attract.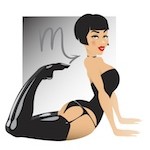 Scorpio / October 23 – November 21
There's more to love than passion; sincerity and intelligent conversation go a long way toward making it a life-long proposition. Get better organized at work. Career-wise, suddenly there could be several choices for you to consider. Don't get into any risky business. Stay focused and follow a set routine. Seductive Magic: Take love slow.. what's the hurry, enjoy your togetherness.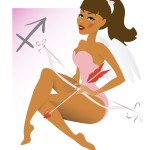 Sagittarius November 22 – December 21
Long-distance plans can work out; keep a flexible schedule. There could be a conflict between work responsibilities and a family event. You could hear some good news about your career. Take a realistic look at your life; begin by reassessing love, work and all other things that matter. Seductive Magic: When love is destined, there is nothing you can do to avoid it!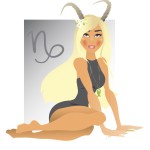 Capricorn / December 22 – January 19
You can change your life this year but, to do so, you have to follow your heart. Passion plays a big part, but true love also demands trust and loyalty. The new Moon directs you to get some solo time in order to review what is your purpose in life. Do not permit anyone to stand in the way of achieving your goals. Seductive Magic: Love doesn't come along everyday, so when it does, make time for it.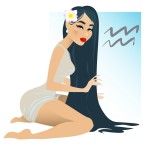 Aquarius  /  January 20 – February 18
Your life is hectic – take charge and be productive. At work, get ready to stand behind the idea you are pitching; however, remain flexible. Venus, the love goddess, can have you meet someone amazing. A strong bond is formed when there's a deep emotional connection. Seductive Magic: Aim for a balanced life so you can enjoy love.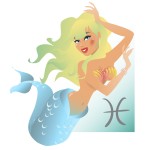 Pisces / February 19 – March 20
Look for a love partner who is profound and has vision. Make certain you take care of your health no matter how busy you are. Learn how to better manage your time at work; opportunities may arise that will have you torn in many directions. Show supervisors that you are up to any job they have for you. Seductive Magic: Get ready for love; indulge in some pampering so you feel nothing short of beautiful and sensual.