Welcome to the Seduction Meals Weekly Horoscopy by the Mistress of Astrology – Jennifer Angel. Tune in each week for details on how to best manage your relationships at home, work and play.

August 4 – August 10, 2014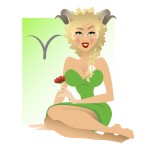 Aries / March 21 – April 19
On the love front, look for a partner who shares your values. Stay flexible; things may come up unexpectedly. In a give-and-take situation, what you'll get back will be commensurate to your input. There could be money coming your way when a creative venture suddenly gets the green light but, for now, be patient. Seductive Magic: Love will come when the time is right.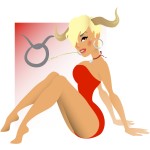 Taurus / April 20 – May 20
Don't rush a romantic relationship; give it time to grow. Your advice will be in demand by family members. Try to befriend influential people who could help you advance your career. The energy of a full Moon can set changes in motion, and that could be a good thing. Seductive Magic: Some independence keep love interesting. 
Don't waste your time and energy on unimportant things; pay attention to the big picture instead. When it concerns fiscal matters, don't worry; everything will turn out alright. Soon you will be sitting on top of the world again. You may have to take a closer look at your intimate relationship, especially if money is in the mix. Seductive Magic: Focus on seduction, and live for today, in the moment.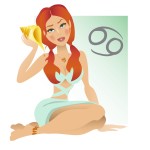 Cancer /  June 21 – July 22
Talking about work with someone can lead to fiscally advantageous changes. Show your strengths by standing up to those who'd like to take control. It's very possible to find that special someone now that Venus is in your sign. Long-distance communication is also possible during this time. Seductive Magic: Your thoughts are potent; make sure you put out a romantic vibe.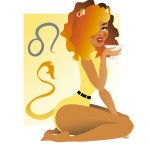 Leo /  July 23 – August 22
You are both supported and challenged by life, and that can lead to success. Enhance your business credentials by studying a subject that broadens your knowledge. For singles, a magnetic connection can occur as full Moon energy enters your relationship zone.  For those already in a relationship, it gives you a chance to work through a problem, reinforcing your love.  Seductive Magic: Communication is key to a happy partnership.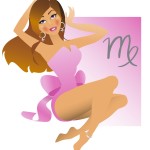 Virgo / August 23 – September 22
Venus accentuates friendship and parties. Socializing with like-minded people could lead to romance. Full Moon energy can bring about changes at work, revealing new opportunities. Reassess and reestablish new goals; you may have outgrown the old ones. Seductive Magic: Looking for love, go to places that interest you to meet the same style of person.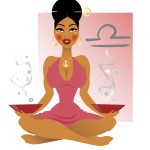 Libra / September 23 – October 22
The full Moon presents an opportunity to work on your relationship; make a list of what you want in a partner. With Venus in your career zone, you could meet smart people with business savvy who could turn ideas into money. It's time for you to put to use your business acumen and skills. Seductive Magic: Be more interested in someone else than yourself.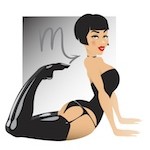 Scorpio / October 23 – November 21
Schedule some time for family. Meeting a possible new love can make you float on air. Your career could get a big boost now. You could face a new agenda when challenging opportunities suddenly appear. You are multitalented; use your various skills to stay on course during this busy time. Seductive Magic: Keep love real!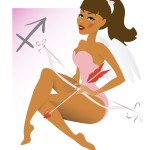 Sagittarius November 22 – December 21
Keep a tight reign on your credit cards; make sure nobody abuses your good nature by spending your money without your knowledge. You could move forward with your career if you had some financial backing. You'll know all you want about family matters if you heed your intuition. A love reality check can suddenly reveal how you feel about someone. Seductive Magic: Take a chance and follow your heart.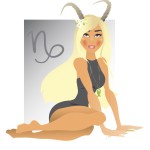 Capricorn / December 22 – January 19
Your life's looking up, and not just in the romance department; positive energy also influences work and financial matters. Love stars make you feel euphoric. Unexpectedly, you could meet someone wonderful or proceed to the next level with your loved one.  However, before you give your heart away completely, find out what your partner expects from you. Seductive Magic: True love is about caring and sharing.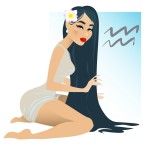 Aquarius  /  January 20 – February 18
 If your bank account can't withstand it, don't go on a shopping spree. Work and love could overlap; when it concerns money matters, set some boundaries. There's no time to contemplate your next move while the full Moon is in your sign. You have to be organized to keep up, as life takes on a momentum of its own. Seductive Magic: Take time to know how you feel.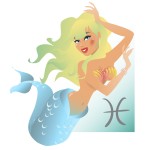 Pisces / February 19 – March 20
There's a good chance for romance, but be careful not to allow money issues to interfere. This is a lucky time for you; long-awaited opportunities at your job are coming your way. Relax, don't stress, and figure out what your next move should be in a specific situation. Changes more often than not mean progress.
Seductive Magic: Succumb to romance; it will help to take the world off your shoulders.