When I was a kid, I loved candy. My favorite was Ferrero Rocher (yes, I had very elegant taste for a 9 year old). Every Christmas, my dad would wrap up a king-sized gift box of those creamy, crispy little hazelnut bonbons for me, and I have to say, I looked forward to those more than any other present. I'd tuck them away in the fridge and take care to make the supply last over the next few months (the best part of loving Rochers was that my brother didn't like them very much).
Revisiting the treats we loved as children can be a fantastic source of inspiration for designing decadent desserts – as these talented bakers have discovered! Check out these recipes inspired by the candies, cookies and confections of our childhood. Just click on the titles to go to each delicious recipe.
Don't forget to follow Seduction Meals on Pinterest for more enticing chocolate seduction!
                  Chocolate Toffee Cupcakes by Sugar and Snapshots    &    Snickers Semifreddo Cake by Bakers Royale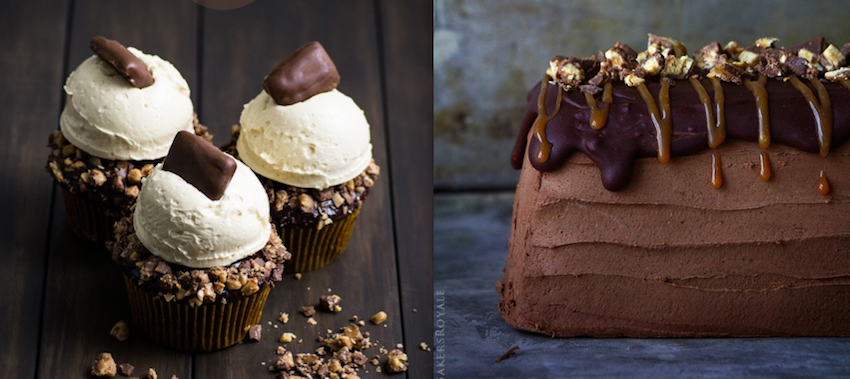 Dark Chocolate & Salted Caramel Topped Shortbread by Doughmesstic    &    Nutella Cake by Na Krachym Spodzie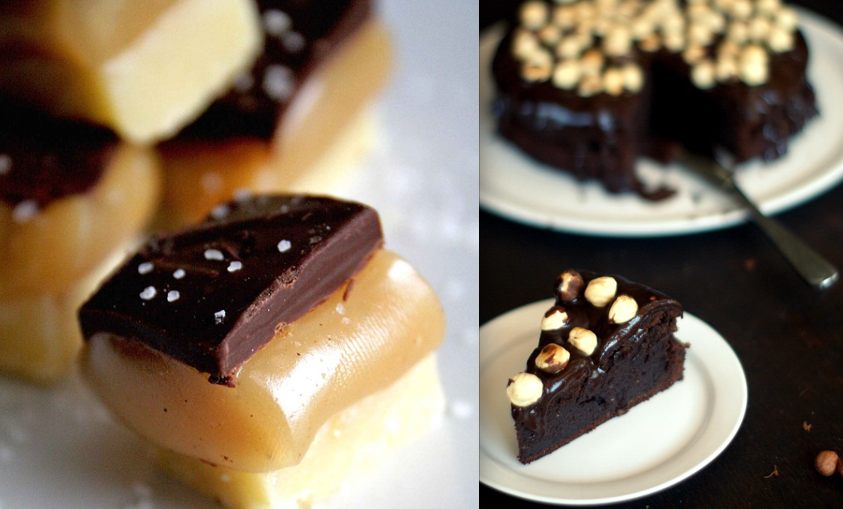 Oreo Pancakes by She Wears Many Hats  &  Snickers Peanut Butter Brownie Ice Cream Cake by Life Love & Sugar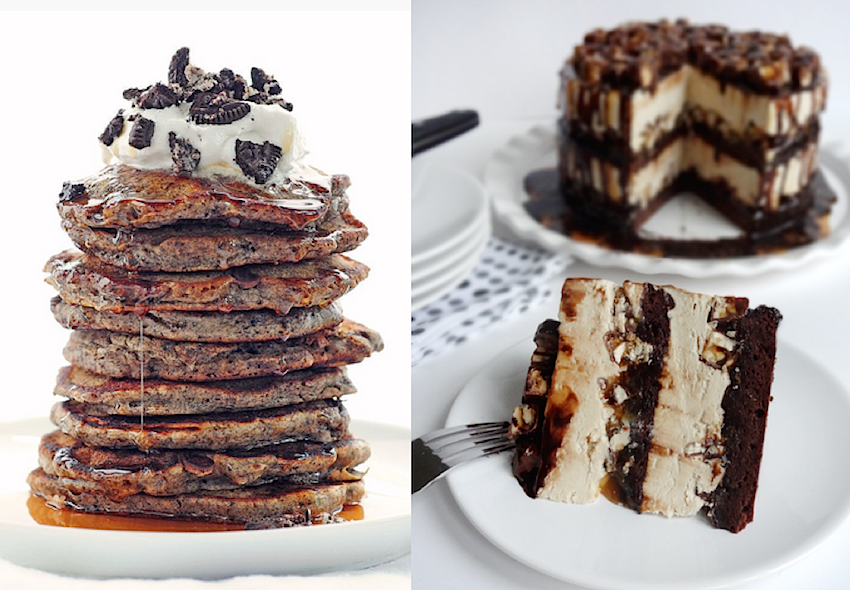 Oreo Cheesecake Cupcakes by OMG Chocolate Desserts   &   Godiva Hazelnut Crunch Cupcakes by The Cake Blog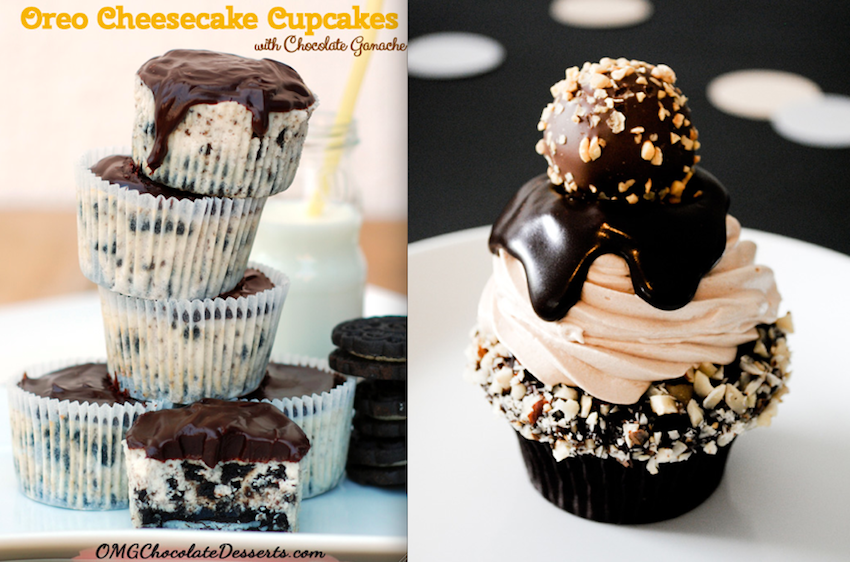 Ferrero Rocher Cake by Let the Baking Begin     &     Chocolate Toffee Cookies by My Baking Addiction