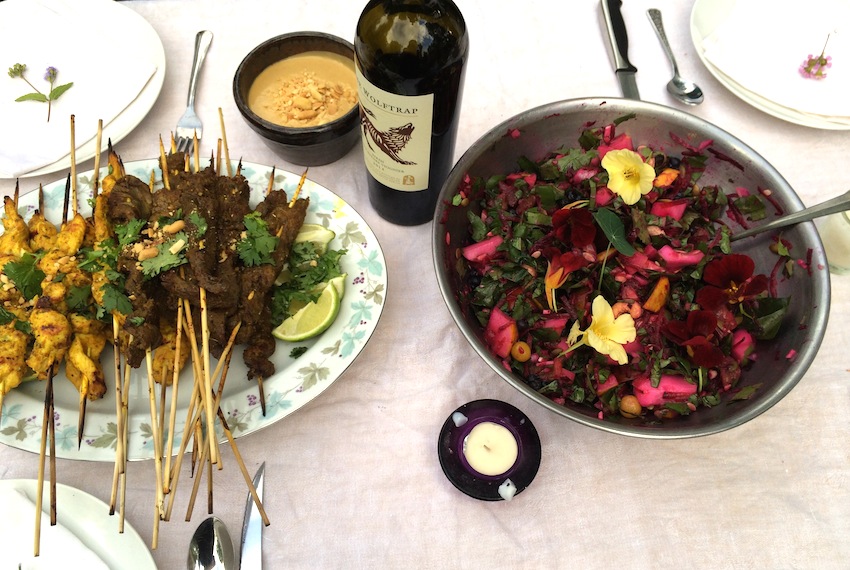 When I first started exploring Thai food, Chicken Satay and Shrimp Pad Thai (sautéed rice noodles with bean sprouts, bean curd, egg, scallion, and chopped peanuts) were my go to dishes. After continuing to expand my Thai palette I fell in love with the unique combinations of flavors and aromas with dishes like Red Curry Chicken with Baby Eggplant, Tom Ka Gai (coconut milk soup with chicken, mushroom, & galangal), Pla Rad Prik (whole fish fried served with a spicy sweet chili sauce) and countless others. I learned to LOVE curry; something I did not experienced in my childhood.
I love cooking Thai food. Like a good Italian meal, the aromas coming from your kitchen will marvel those around. I remember cooking a curry dish in NYC and my neighbor knocked on the door asking "What time is dinner! That smells amazing!"; he was one of my favorite neighbors so he did find himself at our dinner table. When cooking Thai food at home it's best to learn the basics like making a tamarind puree, steamed sticky rice, garlic and chili sauce, hot chili flake sauce, red and green curry sauces, and of course…. peanut sauce.
Here I share two tasty recipes for one of my favorite classics: Chicken and Beef Satay with a Peanut Dipping Sauce. I used two different marinades – for the beef stay I followed a recipe from the always amazing Chef John of Food Wishes, you can find the recipe HERE. And for the Chicken Satay I followed a recipe I've had success with before which you can find HERE.  You can choose one recipe to use for both the chicken and beef.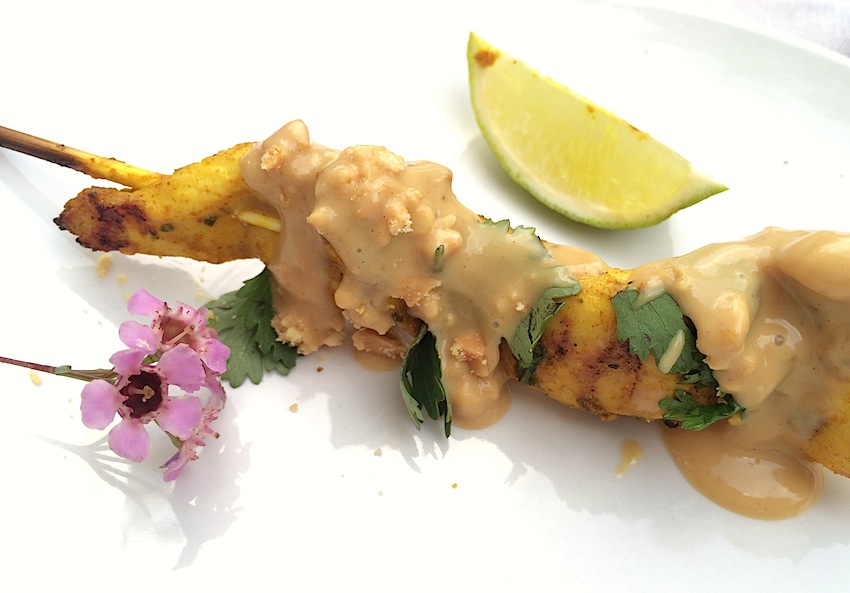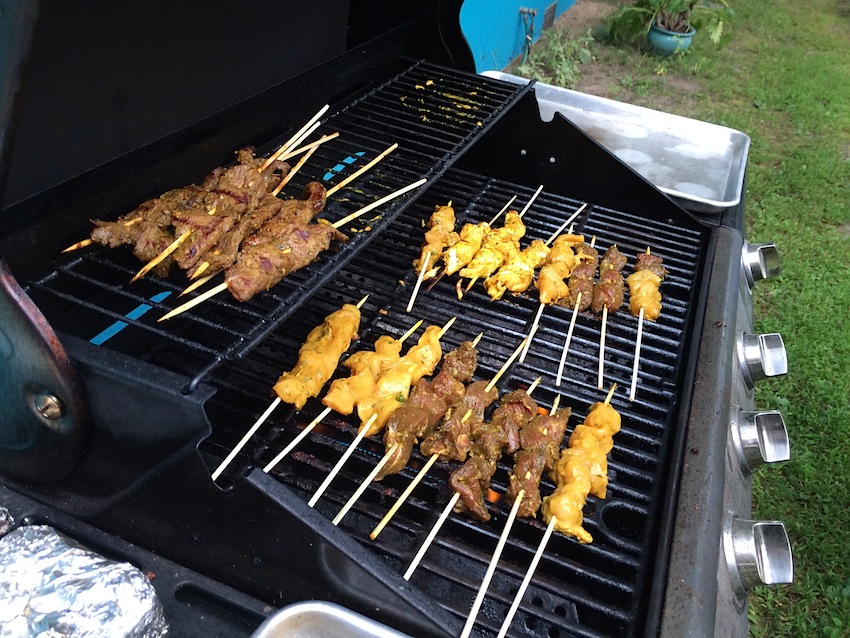 Chicken Satay Recipe   &  Beef Satay Recipe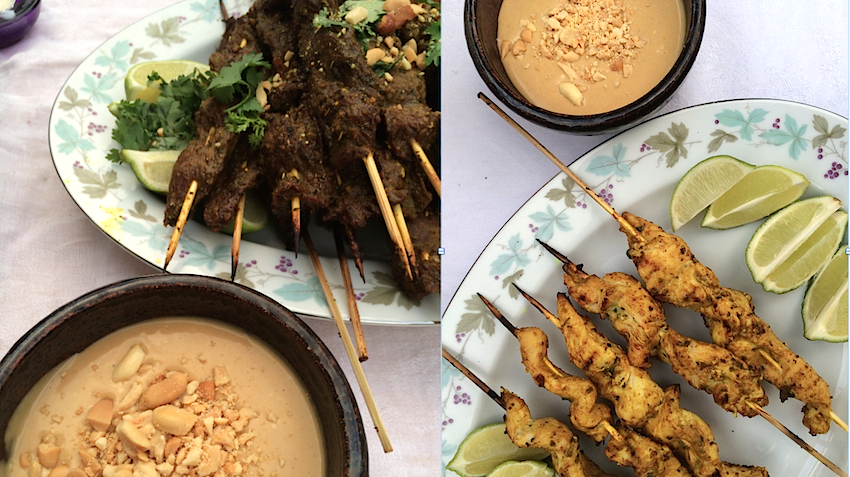 The peanut dipping sauce is so delicious! It works well not only with chicken and beef satay – it paris perfectly with summer rolls as well – think shrimp and julienned vegetables wrapped in paper-thin rice sheets with this peanut dipping sauce. Sooo good!
Thai Peanut Dipping Sauce
1 tablespoon ginger, minced
1/2 cup creamy peanut butter
1 cup unsweetened coconut milk
1/2 tablespoon sesame oil
3 teaspoons soy sauce
2 tablespoons fresh squeezed lime juice
1 tablespoon brown sugar
1 teaspoon thai fish sauce
1/4 teaspoon cayenne pepper
1 tablespoon chopped peanuts
In a small bowl combine ginger, peanut butter and coconut milk and whisk all ingredients together
Add sesame oil, soy sauce, lime juice, brown sugar, fish sauce and cayenne pepper and mix all ingredients together. Place in a serving bowl and top with chopped peanuts