Labor Day weekend signals the beginning of the end of summer. But for those of us that won't let go, there are still a few weekends of sunshine, pools, beaches and BBQs as we look forward to the changes of Fall. With that said, let's explore this week's Horoscopy by the Mistress of Astrology – Jennifer Angel, for details on how to best manage your relationships at home, work and play.

September 1 – September 7, 2014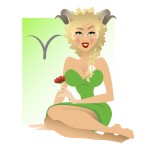 Aries / March 21 – April 19
Stay optimistic; never forget that when one door closes, another one is bound to open. When you can converse easily with someone special and feel comfortable when together, it could lead to romance. At work, changes may cause you to look at options you had not considered before; confer with colleagues. Seduction Magic: Clear your schedule so you can focus on love!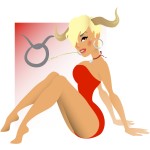 Taurus / April 20 – May 20
An opportunity could come up at work that's worth considering. A long-term relationship is possible now; it's time to get proactive. And don't allow your inhibitions prevent you from showing how vivacious you can be. If anyone is overwhelmed by your vitality, they're not worthy of you. Seduction Magic: Family is important, but love and romance is your business. 
You owe yourself some pampering after being so stressed lately. This is not the time for subtlety; just tell the special someone how you feel. If you think your home situation needs to be reassessed, take care not to make a rash decision; there are many options from which to choose. Consider what you want before agreeing to anything. Seduction Magic: to make a love impact, be creative.
If you need advice about fiscal matters, seek out an expert whose track record is impeccable. At work, step into the forefront and show your supervisors what you are capable of doing. As passionate as you may feel about someone, if you're not ready to take the relationship to the next phase, don't let anyone push you into it. Seduction Magic: To full comfortable with a partner, you need both material and emotional security.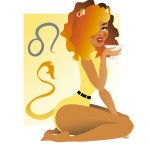 Leo /  July 23 – August 22
You may understand better what's going on at work after the air clears. But don't spend all your time at the office; go out in search of the love vibes Venus has sent in your direction. Finances are on the upswing now, but don't take any unnecessary risks with your money; research as much as you can first. Take charge when making arrangements with family to make sure everything goes according to plan. Seduction Magic: Confidence is an alluring trait.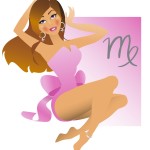 Virgo / August 23 – September 22
Get ready to discuss fiscal matters. Refrain from getting emotional when working in a team environment; don't forget: business is business. There's great satisfaction to a job when you love what you do, and your passion will carry you toward success. Venus is about to move to your sign, signaling a new stage in your personal life. Seduction Magic: Get ready for love, seduction is the key!.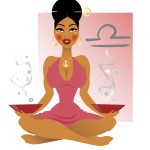 Libra / September 23 – October 22
Stay within your budget even if you feel you need the latest gadgets on the shelf; always look for a bargain, nobody need know how much you spent. Where love is concerned, nothing tops romance. Try not to be either domineering or wishy-washy; a relationship thrives best when partners are equals. Seduction Magic: Trust your instincts.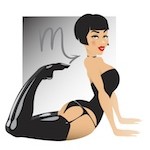 Scorpio / October 23 – November 21
Pay attention to the little things when you're looking for love. People can reveal a lot about themselves when you first meet and, usually, not much changes along the way. To get the attention you want from supervisors at work, you have to become competitive. If you have something important to divulge, choose the best time to get the most attention. Seduction Magic: Dress for desire, you could go from the boardroom to the bedroom this week.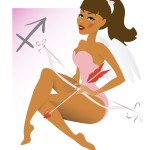 Sagittarius November 22 – December 21
When you accept someone for who they are, you won't be disappointed in a love relationship. It may be a cliché, but it is true: Today is the first day of the rest of your life. With the increase of energy in your career and money zones, you are motivated to attain financial success at work. Seduction Magic: Expected the unexpected. Spontaneity is the spice of love.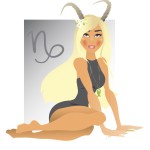 Capricorn / December 22 – January 19
You're in for an exciting time. Your skills are in demand and people are willing to pay well for your services. When it's about true love, you won't go wrong if you follow your heart. Don't be shy; use your contacts in high places to help you move up in your career. Your bank balance is about to get a boost from financial partners. Seduction Magic: Follow your heart, it won't let you down.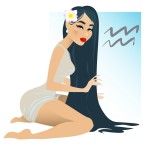 Aquarius  /  January 20 – February 18
An opportunity could come up at work that's just what you've always wanted. Venus opposite your sign sends romantic energy your way. If there's mutual attraction between you and another, don't hold back. Take the first step toward a possible future relationship. And communication planet Mercury guides you to say the right thing. Seduction Magic: You can have independence and togetherness. Anything is possible.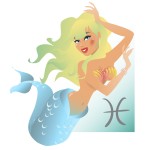 Pisces / February 19 – March 20
Unexpected financial support could herald news of something exciting about to happen. But it may not occur right away, so be patient. Someone you meet socially could move your career to new heights. You know it's true love when you connect in mind, body and soul.  Seduction Magic: Romance is hard to resist.