Check out this week's Seduction Meal Horoscopes by the Mistress of Astrology – Jennifer Angel for details on how to best manage your relationships at home, work and play.

September 22 – September 28, 2014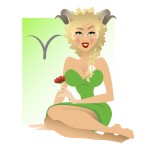 Aries / March 21 – April 19
All relationships require compromise, but don't cut yourself short by giving more than you get. New Moon energy makes love stronger. Someone could help you financially. It's always best to promise less but deliver more, especially if you want to call attention to your competence and willingness to excel at work. Seduction Magic: Leave the past behind; there is a new start with love.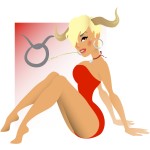 Taurus / April 20 – May 20
When it concerns money, voice your opinions. Your family members may disagree with some of the choices you make, but you're the one who will make the decisions. When the love-bug bites, you may find you are not in control. Be honest with your thoughts to get your point across. Seduction Magic:  Don't spend all your time at work, love demands your attention too.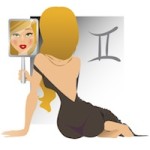 Gemini / May 21 – June 20
You may be forced to show tough love if you want to help a friend with advice. Your career is about to take off at full speed; since you can't change anything, especially your cash flow, just ride the wave. Once you've done everything possible about a certain situation, consider it a lesson learned and, then, file it away. Seduction Magic: Don't be quick to handover the key to your heart, get to know the other person first.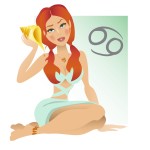 Cancer /  June 21 – July 22
Love and work this week are under the auspices of Mars as it turns up the heat on both, so don't waste time, and get ready to make hay! Stop skirting the issue when it concerns love; don't be shy about speaking up, it won't fall on deaf ears. You could see more money coming your way due to some agenda at work. Seduction Magic: Speak from the heart!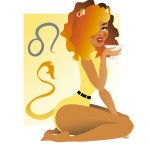 Leo /  July 23 – August 22
Be open to a passionate encounter. You could meet someone wonderful, a person who touches your soul. If you're smart, no one will be able to stop you from attaining the success you rightfully deserve. As you mix with a different social circle, you'll be privy to new and exciting possibilities. Seduction Magic: Romance can melt just about anyone's heart. .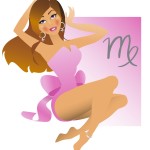 Virgo / August 23 – September 22
There could be fiscal upheavals caused by the full Moon energy but, at the same time, you have the possibility to revamp your budget. Love's in the air with Venus in your sign. Couples can enhance their relationship. To get things resolved, finish a business discussion as quickly as you can; envision the best outcome and go for it. Seduction Magic: An emotional circumstance can highlight how you really feel.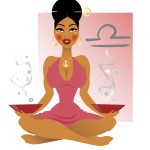 Libra / September 23 – October 22
Before you open up to a new friend about your private business, let them first win your trust. If you want to attract love, make sure you project the image that will interest the kind of person that you seek. The new Moon in your sign can spark moments of understanding. Take some time to consider what to do next. Seduction Magic:  If you're looking for love, get your love list set.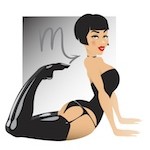 Scorpio / October 23 – November 21
Watch out for confidence artists. Your intuition is heightened by the full Moon, helping you to see an unsettled matter much clearer. If it looks like the honeymoon is over, try to ascertain what needs fixing; nothing is hopeless. A heart-to-heart discussion can resolve most problems. Seduction Magic: If you need to clear something up – start talking.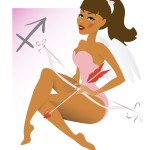 Sagittarius November 22 – December 21
For love to remain strong, both parties should maintain independence balanced by stability. This is your time to shine. Dynamic Mars energy hoists your life to a new high. Have your wishes fulfilled while those around you find you formidable. Venus sends people with influence to help you career-wise. Seduction Magic: If you are interested in someone –don't delay, make contact.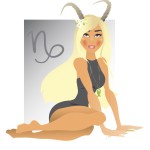 Capricorn / December 22 – January 19
Get ready for the lover you are destined to meet. Pay attention to your intuition, it will not steer you wrong; also, expect the unexpected. There's power all around you. A profusion of planets brings forth options and excitement in your career. Afterward, everything starts to fall into place. Seduction Magic: When love is real, you will know it in your heart.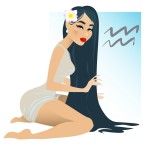 Aquarius  /  January 20 – February 18
Focus on today and think about tomorrow; what you do now will be the foundation for the future. The power is in the here and now, not in the past or the future. Many changes are about to occur. Romantic encounters and declarations of love are highlighted. New situations can suddenly arise, so be ready for anything. Seduction Magic: Romance and passion are two crucial love ingredients.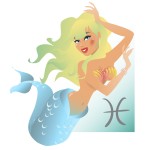 Pisces / February 19 – March 20
Motivational Mars can run you ragged at work. Take it easy if you don't want to burn out and get so stressed you'll need to take time off. Love is on the prowl. It's possible you'll make a spiritual connection with someone wonderful and romantic. There's nothing wrong with openly showing your feelings.  Seduction Magic: Set the scene for a romantic and seductive date.