Check out this week's Seduction Meal Horoscopes by the Mistress of Astrology – Jennifer Angel for details on how to best manage your relationships at home, work and play.

September 8 – September 13, 2014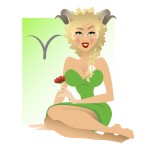 Aries / March 21 – April 19
Broaden your horizons by widening your social contacts. If you're single, an intellectual connection in a serious relationship can move the love story to the next level. Show your boss your willingness to work harder than anyone else and you'll score extra points. To get ahead, it's not enough to be a team player; you have to take charge, too. Seduction Magic: Whisper sweet love notes to your partner.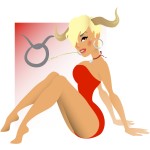 Taurus / April 20 – May 20
Fiscal problems are about to be resolved, with money soon coming your way; but learn not to squander it. Don't let new opportunities pass you by; pursue as many as you can. A good relationship is based on mutual respect; only then can you grow as a couple and as individuals. You need to feel valued by your partner for who you are. Seduction Magic: A passionate embrace can keep the love fires alight.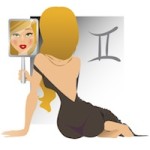 Gemini / May 21 – June 20
Try not to judge someone in your close circle when they do an outrageous thing. No matter how close you are to friends and family, you still need your personal space. When you act confidently, people notice. So, if you want to impress someone special, think fast, decide quickly, and stick to your conviction. Seduction Magic: Plan your calendar to include love.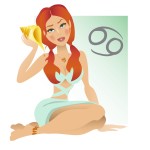 Cancer /  June 21 – July 22
Stay far away from a family drama or else you'll end up on the wrong side, no matter what. Don't rush love; take it slowly and savor every moment. There's news coming your way at work. It'll take extra effort, but you can move your life toward where you want it to go. Make a wish and don't doubt for a moment its fulfillment. Seduction Magic: Speak up to be noticed..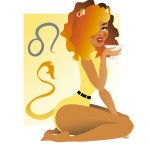 Leo /  July 23 – August 22
Your passion could awaken someone's dormant love for you. If during this time you focus your attention on the highest priority, you could gain financial security. Don't waste your time on people at work who spend more time on talking than on working; they'll just distract you from your job. Seduction Magic: The more you love yourself, the more you can love someone else.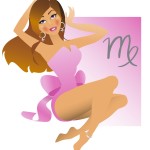 Virgo / August 23 – September 22
Don't let someone else manage your money; keep control over your cash. The full Moon's energy in your love zone can turn a simple connection into a really deep relationship.  Stress and tension are byproducts of all work and no fun. Put aside some time for pampering; nobody deserves it more than you. Seduction Magic: You have a fascinating personality – show it!.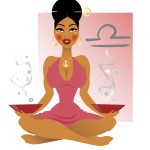 Libra / September 23 – October 22
Don't get stressed out when family members start bothering you with minutiae. Sudden changes in you daily schedule may cause concern and inconvenience but, in the long run, they could be a blessing. It's best not to keep secrets from a partner; if someone else lets the cat out of the bag, you'll have to do a lot of explaining. Seduction Magic: When it concerns your partner, full disclosure is best.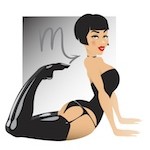 Scorpio / October 23 – November 21
When it's about business matters, think with your head and not your heart. Love can be intense and all-encompassing; rejoice in it! With finances, don't take any risks; do your research. If you want to get ahead at work this year and move toward achieving your dreams, learn to think outside the box. Seduction Magic: Don't be in too much of a hurry – think long-term.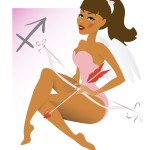 Sagittarius November 22 – December 21
A discussion during a family get-together could cause a situation to boil over. You need to organize things since action planet Mars will soon be making a move to your sign. You're about to get very busy; this is the beginning of a very exciting time. It's possible your career will take off, and you'll have an opportunity to show off your talents. Seduction Magic: Friends can offer advice, but your love life is your business.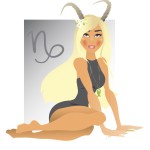 Capricorn / December 22 – January 19
You're about to become fiscally independent, but don't put money matters ahead of everything else in life. A true love connection is also imminent. There will be discussions about your future very shortly. A boost in your career, possibly in a supervisory position, is in the stars. Get ready for an action-filled time. Seduction Magic: Follow your heart and you can't go wrong.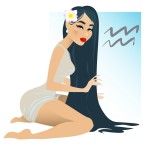 Aquarius  /  January 20 – February 18
Remain confident and don't doubt yourself. An exchange with someone can increase your financial stability. An intimate discussion with a person close to you could be the beginning of something new. When you work with people whom you like, it can improve your attitude. New options will come your way if you are willing to learn a new skill. Seduction Magic: A relationship is best when the power is equal between two people.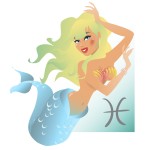 Pisces / February 19 – March 20
A close personal relationship can move to an even deeper level. With full Moon energy in your sign, you'll be stimulated to reassess and reset goals, Schedule some solo time to consider where you are and where you want to be, and how to get there. Direct your energy into things that will be fiscally viable. Seduction Magic: Emotional energy can inject passion into your relationship.