Check out this week's Seduction Meal Horoscopes by the Mistress of Astrology – Jennifer Angel for details on how to best manage your relationships at home, work and play.

October 13 – October 19, 2014
Love could be knocking on your heart any day now, so keep your calendar flexible; you want to be there to answer the call. When something suddenly clicks this week, you'll experience that "I knew it all along" feeling. Notice the coincidences that occur in your life; they could be pointing you in the direction you are supposed to follow.  Seduction Magic – Expect the unexpected.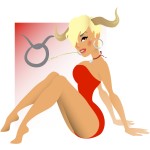 Taurus / April 20 – May 20
Attitude plays a major role in everyone's life. Let only positive thoughts settle in your mind and lock out the negative ones. There's good news on the career front, but it could be delayed. Don't give up. Never rush love, it'll come to you when the timing is right. Changes at home could have you singing a happy tune. Seduction Magic – When you expect the best, often that's exactly what you get.
Your ruling planet Mercury, the communicator, gets close with sensual Venus and the powerful Sun, and emphasizes your relationship. And passion planet Mars also strongly influences your love life. An intimate talk can help you understand your feelings but, since Mercury is retrograde, be diplomatic when touching upon a sensitive subject. Seduction Magic – Some things in life are simply just not that important.
A family issue from the past can suddenly surface, giving you an opportunity to finally resolve it and put it to rest. Working in tandem with others provides you with a feeling of belonging and can induce you to aspire to new heights. Be sure to acknowledge the support and loyalty of the people in the team and show your appreciation for them being part of your life. Seduction Magic  – It's more important for you to love your partner, don't get too concerned about what others think.
Creative projects could come up for discussion, but acting on them won't be for a while. Mars will encourage you to indulge those you love. Be sure to schedule time for joy and happiness; you won't regret it! On the subject of financial matters, how you handle them today could pay off in the near future; keep doing what you've been doing so far.  Seduction Magic – have faith in the process.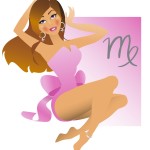 Virgo / August 23 – September 22
Romance is in your stars but, before you wish for something, make sure you know what you really want. It can be quite upsetting when changes occur, but they do help you to transform and grow. Finances look very promising at this time. As something is altered in your life, it will bring with it more money to put into your bank account. Seduction Magic – don't let yoru responsibilities get in the way of love.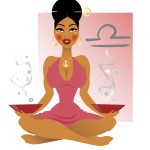 Libra / September 23 – October 22
Your ruling planet Venus, in your sign, interacts with positive Jupiter. What happens next could dramatically affect your life, so stop playing that what-if game; just accept things and go with the flow. In the love department, don't focus on a petty issue; remain above it all! And while there's a chance for dialogue, anything can be resolved. Seduction Magic – talk it through but be diplomatic.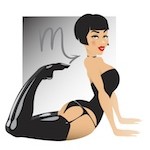 Scorpio / October 23 – November 21
If we all knew what to expect next, it would take the mystery out of life. Usually, as you finish dealing with one thing, something else pops up that needs your immediate attention. Often, this can be very frustrating but, on the other hand, it's what makes life interesting. Trust your instincts when love or a personal issue comes up. Seduction Magic – Get out of your head and into your heart.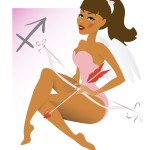 Sagittarius November 22 – December 21
Without friendship, love cannot survive. A lucky connection between Venus and Jupiter can speed up that money news that you are awaiting. Motivational and action-oriented Mars transits through your sign and, to use its energy to full advantage, you must be organized or else it'll be for naught. Seduction Magic – build a strong partnership that will last the distance.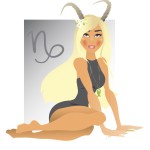 Capricorn / December 22 – January 19
Career and finances are on the upswing now, but if you neglect those who love you because of responsibilities and work, you'll miss out on what's most important in life. On the job, it's okay to be proactive, but also try to be a team player. Venus in your career zone helps you build good business relations, But since Mercury is retrograde, wait for the right time to approach someone. Seduction Magic – love and life is about balance, not just about work.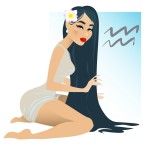 Aquarius  /  January 20 – February 18
When destiny comes calling with an amazing opportunity, be ready to welcome it. As Mercury is retrograde, check even the most minute details, particularly those that pertain to travel. Be ready to change your to-do list; you may have to drop everything and get some R & R with your sweetheart. Taking a break from routine can be refreshing and energizing. Seduction Magic – Bask in other people's fabulousness.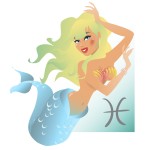 Pisces / February 19 – March 20 Venus interacts with Jupiter and may bring you information about a most auspicious work project. A love connection can be so intense, you won't be able to ignore it. With Mars in your career zone, if you hope to keep up with everything, you'll be forced to get organized. Never promise what you can't deliver. Seduction Magic – love is for living, enjoy the moment.