Check out your weekly Horoscopes by the one-and-only Mistress of Astrology – Jennifer Angel for details on how to best manage your relationships at home, work and play.

October 20 – October 26, 2014
Your ruler Mars moves to your career zone, turning up the heat; take care of priorities. When it comes to true love, your heart will steer you in the right direction. With Venus, the Sun, solar eclipse and Saturn together in your zone of other people's resources, without doubt someone will reach out to you to offer assistance. Seduction Magic – it's not all about work, schedule in some love time.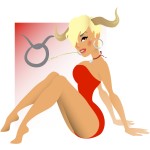 Taurus / April 20 – May 20
It's time you decided how far you want to rise in your job, what you want to achieve with your career and, overall, in your life. Venus, the love goddess, and the solar eclipse point to a new beginning with relationships. If single, go out to socialize, showing the best you possible. If already committed, show your love mates the attention they deserve. Seduction Magic – you can be lucky in love.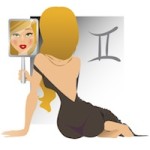 Gemini / May 21 – June 20
You must now set everything in order at work. Get a routine going to increase your productivity and don't veer from it; when an opportunity comes your way, you'll be ready to cash in on it. Since your ruling planet Mercury is still retrograde, take some solo time to consider all aspects of your present relationship. Don't make any rash decisions. Seduction Magic – When you go with the flow, surprises can happen.
Not all changes at work are ill-advised, some can be beneficial; bide your time and watch how things work out. Get ready for romance! The solar eclipse can trigger a new exciting bond or pump new energy into your relationship. Mars and Venus direct a spotlight on your family and home. Seduction Magic – spend time with your loved ones. 
The spotlight's on your home environment; be ready for some unexpected, but welcome, changes. If you find a passionate connection; it could be the real thing. Good news about a business matter could be forthcoming. However, with Mercury still retrograde, make your plans this week, but wait to act on them. Seduction Magic – Trust your heart.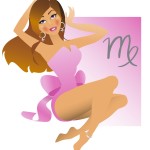 Virgo / August 23 – September 22
The amount of money you are paid is commensurate with how much you think you are worth. Even if your job is not as fulfilling as you'd like, you still always learn something from whatever you do. Don't give up on your dreams. Something may come along to set you on a new path. A love that turns possessive can't last. You need to feel secure, but not stifled. Seduction Magic – a little independence can be good thing.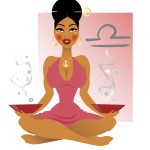 Libra / September 23 – October 22
When dealing with business matters, never assume anything; conversations always should be reiterated in writing so there's no room for misunderstanding. Your receiving whatever you may desire depends directly on whether or not you feel you are worthy of it. The solar eclipse energy works in your favor; it can help you enhance your lifestyle. Make all your thoughts positive. Seduction Magic – when you act with certainty, it is an attractive trait.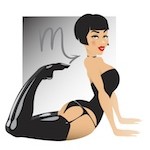 Scorpio / October 23 – November 21
This is a very intense time for love, money and career; be circumspect about everything. Don't be in a hurry to make a life-altering decision; wait for further developments. The solar eclipse and other planetary influences in your sign could cause everything to change. Carefully weigh your next step prior to moving your life to the next stage. Seduction Magic – tune into your intuition.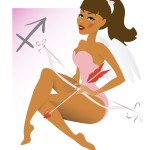 Sagittarius November 22 – December 21
You can turn your dream into reality, but only if you feel you deserve that for which you wished. When it's about love, hold off making any decisions until you are certain. The focus is on financial matters as you are about to get a lucky break. With Mars in your sign, this is the time to organize your life. Heed your instincts as to what to do next. Seduction Magic – you will now in your heart when love is right.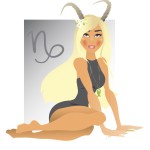 Capricorn / December 22 – January 19
Solar eclipse energy has a positive effect on your bank account. Never presume anything when it concerns love; just when you think you know how someone will act, you can get an unexpected surprise. With Mars heading your way, and Mercury retrograde, be as productive at work as you can and stay away from people who are, basically, lazy. Seduction Magic – it's important to be patient with a love-mate.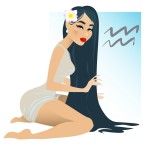 Aquarius  /  January 20 – February 18
Leave room for romance on your schedule; you could be lucky in love! Your career zone is alive with activity. An abundance of planets and a solar eclipse in your house of business has you ready for action; decisions are yours to make. But with Mercury still retrograde, don't let anyone force you into action. Seduction Magic – all relationships require some level of compromise.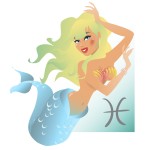 Pisces / February 19 – March 20
Mars in your career zone can make life stressful, but exhilarating at the same time; pace yourself. For love's sake, be open to change and think long-term. Your co-workers support you, and even though you alone are responsible for your life, others will step up to help. On the job, you can come up with a money-making idea that may push you toward greater success. Seduction Magic –  When the timing is right, love will appear.