Check out your weekly Horoscopes by the one-and-only Mistress of Astrology – Jennifer Angel for details on how to best manage your relationships at home, work and play.

October 207 – November 2, 2014
Last week's solar eclipse pointed to financial possibilities; don't overlook any available options. Loves in the air and you could be lucky enough to meet someone wonderful. Mars moves into your career zone, and you could be inundated with offers. Most people are unsettled by change, but you seem to thrive just anticipating it.  Seduction Magic – The expectancy of love builds excitement.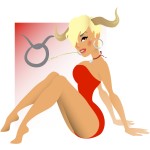 Taurus / April 20 – May 20
Venus in your love zone shines on long-term romance. And a new incident relationship-wise could turn into something amazing. You'll be moved this week to do what you know is right for you, be it work or love; stop trying to please everyone, take care of your needs first. Seduction Magic – look after your honey first, not everyone else.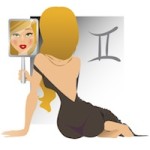 Gemini / May 21 – June 20
Your ruler Mercury, just out of retrograde, remains unsettling; if you are considering having a sensitive talk, be very weary. Activity in your solar sixth house highlights your everyday productivity; concentrate on your highest priority. Venus, who rules over everything beautiful, suggests you update your personal image. Seduction Magic – wear your sexiest first impression.
Follow your heart in every area of life and do what you feel is right. Many things are going on this week: Venus and Mars, the two love planets in your relationship areas, can set off sparks between you and another that will light up everything around you. And your home and/or your family somehow will benefit from welcome news about a financial matter. Seduction Magic – be open to something or someone new.
As life is changing, don't shut off the exchange of information; there are more changes on the way. Last week's solar eclipse accentuated your family and home and, now that Mercury is back in phase, you can make definite plans. An unexpected incident at work could throw you into utter confusion but, as things progress, it becomes thrilling. Seduction Magic – follow though on a new and exciting romantic proposition.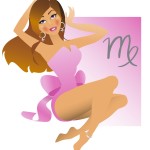 Virgo / August 23 – September 22
An honest dialogue with your sweetheart can clear the air, but make sure you don't control the discussion. If you feel confused about what it is you want to do and feel you should do, don't jump to any rash conclusions. Also, be rational about the person or situation, especially if the decision concerns finances. Seduction Magic – do more listening than talking.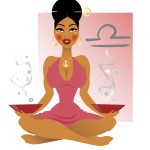 Libra / September 23 – October 22
Don't take anything or anyone for granted as Mercury, your ruler, may be out of retrograde, but it is still disruptive. Love and money can go together, but you have to find a creative solution. This is a very busy week and family members will be seeking your attention. There is a lot of action in and around your astral-chart; don't go off on tangents. Seduction Magic – keep in mind the ingredients of love that are really important, not petty issues.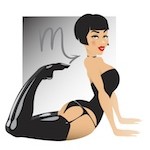 Scorpio / October 23 – November 21
Life is very exciting now, so keep your schedule flexible. Lucky planet Jupiter offers seemingly perfect opportunities; stay alert to coincidences to see if you're making the right choices. Last week's solar eclipse heralded the beginning of a new cycle. And Venus in your sign steers love in your direction, but only if you're ready for it. Seduction Magic – let go of old baggage to invite  new love into your life.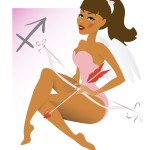 Sagittarius November 22 – December 21
Listen to your heart where love is concerned. You have an opportunity to take some time to contemplate life, but other things will soon interfere. Your family, for one, will need your attention; be aware that not everything is, as it seems. And fiscal matters are a priority, too; you'll need to find the best possible compromise between feeling what's right and what's workable. Seduction Magic – get out of your heart and into your heart.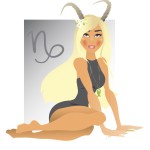 Capricorn / December 22 – January 19
As Venus interacts with Pluto, love and money come closer and can actually be merged. With Mars now in your sign, life gets real busy. And Mercury in your career zone turns work into unexpected possibilities. To be ready for any eventuality, clear all pending jobs and, to eliminate any distractions, decide what are your biggest concerns. Seduction Magic – a relationship of equality is a strong union.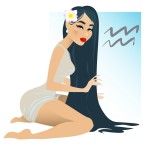 Aquarius  /  January 20 – February 18
An insight into your love can unblock energy and rid you of emotional baggage as well. There is plenty of planetary activity in your work zone, and last week's solar eclipse signified a positive new beginning. However, since you won't be able to control everything, it's best if you wait for things to settle down before you make any decision.  Seduction Magic – an ah-ha moment can be the key to unlock your heart.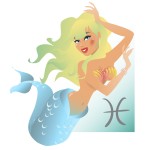 Pisces / February 19 – March 20
Learn a new skill; it will help boost your career. Travel, both personal and professional, is in your future and can be most auspicious. Your hard work is paying off, as life is now about to come together. Spend time just thinking things through. Once you understand how you feel, you'll be able to see what your next steps should be. Seduction Magic – you need nothing less that a soul connection, when you have it, don't delay, grab love with both hands.