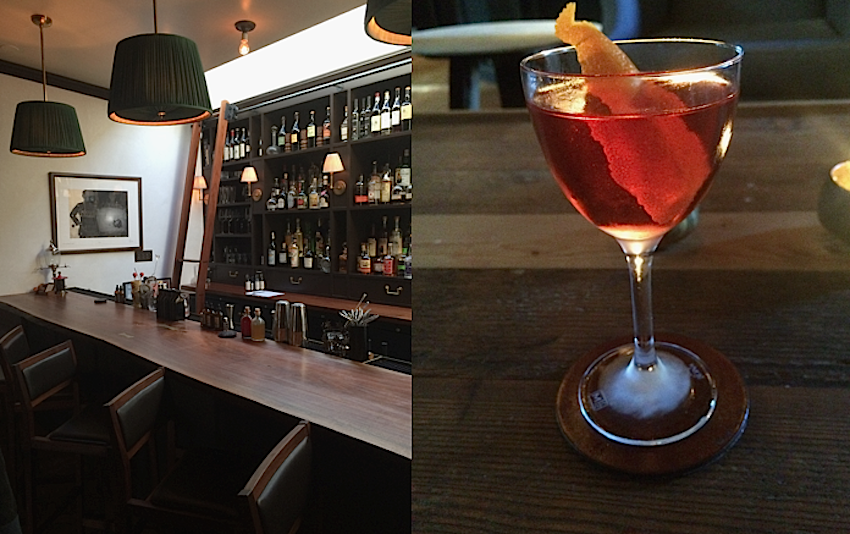 A stunning Fall day in Hudson New York – it doesn't get much better than this. First stop the 7th annual Hudson Valley Bounty Chili Contest where chili lovers and talented chili chefs came together on the banks of the Hudson River to compete for the best Chili recipe. From there we took a stroll through town, walking in and out of antique stores, galleries, kitchen shops and our all time favorite liquor store in the Hudson Valley –  Hudson Wine Merchants. The store is always a-buzz with activity and exudes that special small-town warmth; and the staff really knows it stuff! It's so refreshing to feel the passion they impart when explaining the details of their beautifully curated high quality wines from (primarily) small-scale wineries.
At Hudson Wine Merchants we learned of a Hudson hot spot – Fish & Game, run by husband-and-wife team Zakary Pelaccio and Jori Jayne Emde of Fatty Crab and 'Cue fame. A sweet spot for a romantic date. It has everything you need: Ambiance, outstanding cocktails, friendly staff, and from what I hear – exquisite food! Word is they have a killer mixologist and we had to stop by for a drink. So we did. That is how I found myself sipping a Negroni at Fish & Game.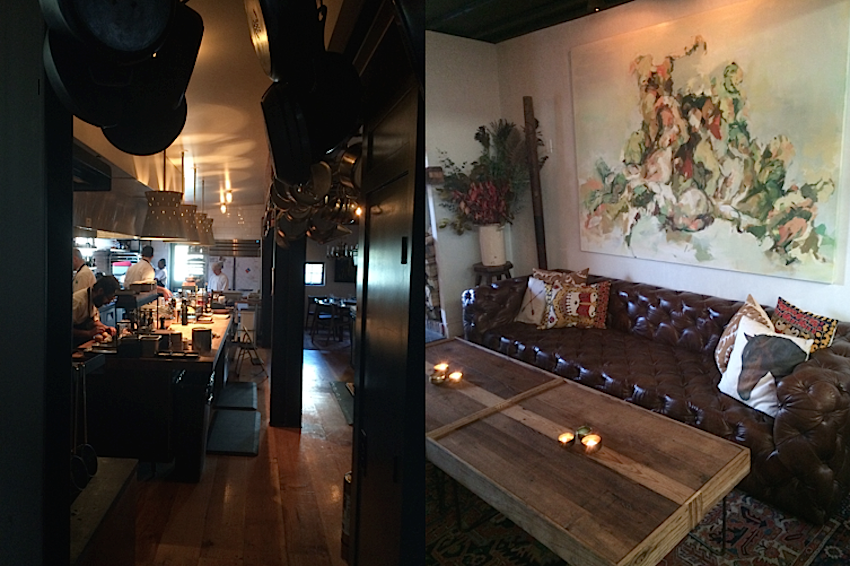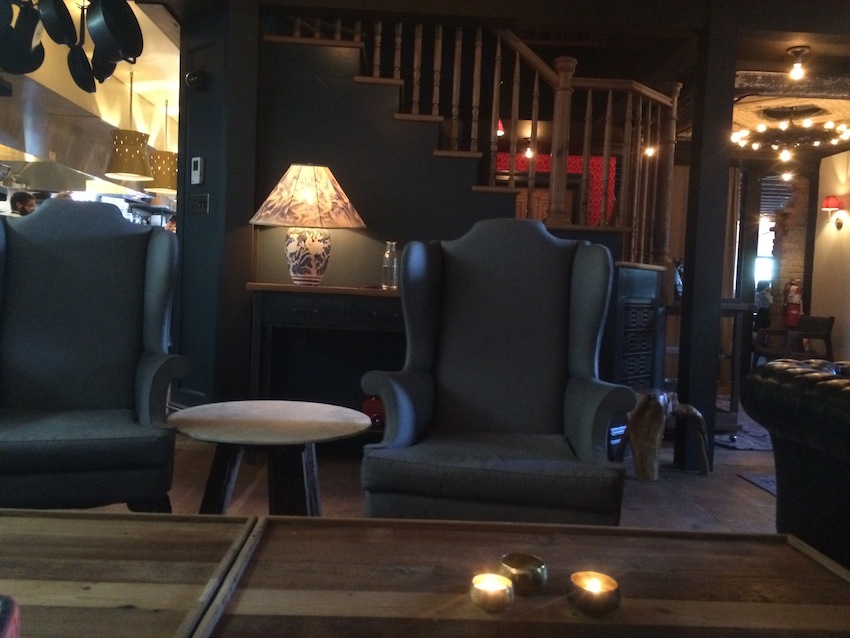 First… I love this place! Its my new favorite bar. Second, I love their Negroni – my new favorite libation. I've been reading Blood, Bones & Butter by Gabrielle Hamilton of Prune. A wonderful read – nothing at all like the run-of-the-mill chef memoirs out there.  Anyway, she writes of a gathering where they started with Negroni's and I realized I never tried one. So I've had this on the brain for a few weeks and when I walked into Fish & Game it was the perfect opportunity. And the awesome bartender that the town speaks of? Well, she rocks, as did her Negroni.  We cozied up onto the couch in their lounge right next to the bar. Alongside us, table and chairs in front of a fireplace with a group of hipsters enjoying their day. You can watch the action in the beautifully appointed kitchen from the bar area; the dining room is on the other side of the lounge.
The dining room was not yet open for dinner so we had a quick glimpse before deciding we were going to book an overnight stay in Hudson in the near future to experience cocktails and dinner at this lovely place. The menu at Fish & Game is a seven-course prix fixe dinner that changes based on the seasonal goods from local farmers and purveyors. No decisions to make here. Stay tuned for more….our next post will feature Dinner at Fish & Game. I for one, cannot wait!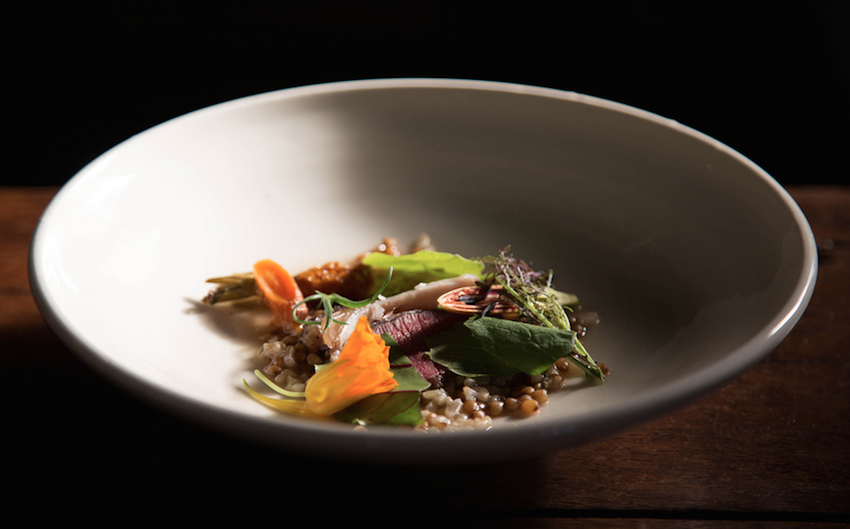 Negroni Recipe
Ingredients: 2 Parts Gin, 1 part Sweet Vermouth, 1 part Campari.
Shake well with cracked ice, then strain into a chilled cocktail glass. Garnish with a twist of orange peel.
 F I S H   &   G A M E
13 South 3rd Street
Hudson, New York 12534
518-822-1500
L O U N G E
C O C K T A I L S: 
Thursday, Friday, Saturday & Sunday
 – 5:00pm to close
D I N I N G   R O O M
L U N C H: 
Saturday & Sunday
 – 12:00pm to 2pm
D I N N E R: Thursday, Friday, Saturday & Sunday
 – 5:00pm to close