Between Thanksgiving, Christmas and New Years we have many reasons to celebrate with a delicious cocktail or two. We cherish the ritual of serving an apéritif before dinner – it makes the occasion feel more special with a dash of elegance. Typically aperitifs are wine derivatives; light, crisp, dry drinks commonly made with Campari, Pernod, Pimm's, Lillet, Vermouth, Dubonnet, Sherry, Prosecco, Cava and Champagne.  Here is a collection of light, refreshing drinks perfect to whet one's appetite before dinner.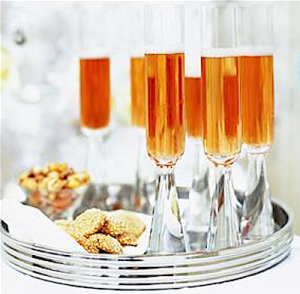 Prosecco Royale
1/2 tsp of crème de cassis
Chilled Prosecco
Method: Pour 1/2 tsp of crème de cassis into 6 tall champagne flutes and top up with chilled Prosecco (1 bottle will serve 6).  Tip: Serve your apéritif with Stilton and sesame biscuits.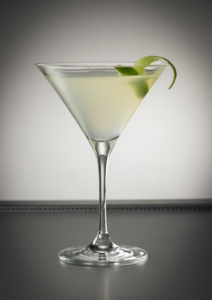 French Gimlet
2 parts Gin or Vodka
1 part St-Germain®
1/2 part Freshly Squeezed Lime Juice
Method: Pour all ingredients into an ice-filled shaker and shake well. Strain into a coupe of martini cocktail glass, and add a "spot of lime."
Prosecco, Campari and Strawberry Aperitif
Serves: 6 people
2 1/2 cups strawberries
6 sugar cubes
3 shots of St-Germain®
3 shots of Campari
1 bottle of Prosecco
Method
Take six large champagne flutes and chill in the refrigerator.
Hull all the strawberries and chop and blend half of them. Strain the strawberry puree into a jug through a sieve, to eliminate the seeds. When ready to serve cocktails place a cube of sugar at the bottom of each glass, (if you prefer your cocktails less sweet then you can leave the sugar out).
Pour half a shot of St. Germain into each glass, followed by half a shot of Campari and half a shot of strained strawberry puree. Open the Prosecco bottle and top each flute with fizzy wine. Mix with a cocktail stirrer and serve with the remaining strawberries.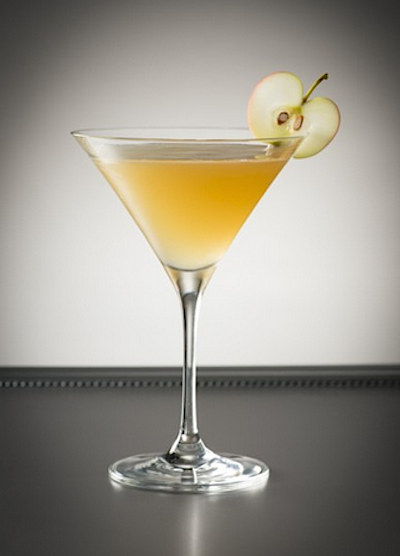 The Montparnasse
1 1/2 parts Calvados®
3/4 part St-Germain®
1/2 part Freshly Squeezed Lemon Juice
1/2 part Sauvignon Blanc
Method: Shake all ingredients with ice and strain into a chilled cocktail glass. Garnish by floating a wafer-thin apple slice.