Welcome to the Seduction Meals Weekly Horoscopy by the Mistress of Astrology – Jennifer Angel. Tune in every Monday for details on how to best manage your relationships at home, work and play.

November 10 – November 16, 2014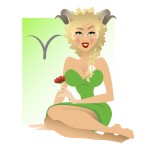 Aries / March 21 – April 19 
You have a chaotic work schedule, and you have to be realistic about love. People you meet now could be beneficial for business and finances, but don't let yourself be influenced against your better judgment. To be productive, stick to your schedule. Keep on course so you don't leave anything unfinished that you'll have to return to later on.  Seductive Magic: Turn on your charisma and no one will be able to resist you.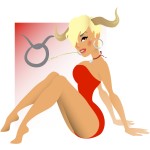 Taurus / April 20 – May 20
A home situation may be frustrating, but something good could come out of it. You want to socialize, but you also need solo time to ruminate. A heart-to-heart talk with someone can reveal just what kind of person they are. Knowing all the facts can help you make the right choice. Seductive Magic: A solid love union is built over time.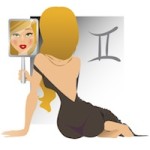 Gemini / May 21 – June 20
When finances are mixed with friends, remain as businesslike as possible so there are no misunderstandings later on. With love, it may have to be up to you to be the bigger person. You could be feeling as if everything is in a state of flux. Do not take on too much; your health could suffer from overexertion. Seductive Magic: Don't let your busy work schedule get in the way or romance.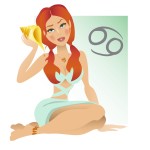 Cancer /  June 21 – July 22
You can't expect love to always meet all your expectations. Remember, compromise is what makes a relationship work, and you must decide what you are willing to give up and what you won't.  Changes are happening at your job and you have to consider various options. Put aside some time to contemplate which are right for you. Seductive Magic: Focus on the positive.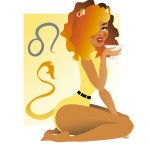 Leo /  July 23 – August 22
Get ready to cut loose whoever and whatever is outdated. The people you meet now, both socially and at work, could stay in your life for some time. There are several things that need to be cleared up in a personal relationship, but don't be too quick to take charge. Instead, let someone else take the lead; this way, they may show their hand and reveal how they really feel.  Seductive Magic: A clean out in your life can create space for love.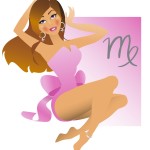 Virgo / August 23 – September 22
If you want to be successful, make a plan and follow through with it. For business, teamwork is accented, but you must decide in what direction you should head for the life you desire. A connection between your ruling planet Mercury and Neptune can help you have a positive dialogue with a loved one. Seductive Magic: Don't get caught up in trivia, some things are simply just not that important.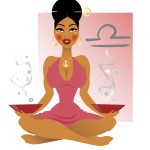 Libra / September 23 – October 22
Family issues could get tense, but it's wisest to just go with the flow at the moment and not get overly involved. Fiscal matters are uncertain, but everything will straighten out. There are challenges in every relationship, whether it's professional or personal. Once you acknowledge this, you'll be able to settle all issues that much calmer. Seductive Magic: Be prepared to compromise.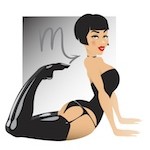 Scorpio / October 23 – November 21
Venus and Saturn point to a love commitment. Don't be too quick to make life-altering changes, as your co-ruler Mars can stir up feelings and have you make rash choices. Having so many planets in your sign, it's a much better idea to at length consider your next move before acting on it. For the time being, sit back and strategize.  Seductive Magic: Don't let a fear of moving forward hold you back.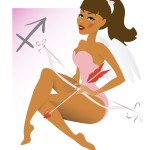 Sagittarius November 22 – December 21
Life can change in the blink of an eye; get ready for whatever may happen. With Venus nearby, now's the time to complete your love list. Having Mars in your money zone, don't get involved in risky dealings. To prevent yourself from buying things you really don't need, keep your credit cards at home. Seductive Magic: Pay attention to your intuition!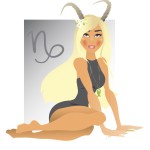 Capricorn / December 22 – January 19
Be there for those who may seek your help or advice, but don't feel you have to cater to everybody's wishes. Concentrate on your highest priorities. Your career, money and love can profit from the people you meet now. You know change is coming when you begin to feel somewhat out of control because life is forever changing. Seductive Magic: It's ok to feel vulnerable.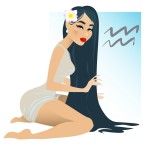 Aquarius  /  January 20 – February 18
Face it; a relationship is what it is and not what you want it to be. Most of your focus, energy and time are taken up by business, especially since four planets are sitting in your career zone. Be ready to embrace what comes next; it may be different from what you had planned, but it could be better. There's a lot going on around you, and it's all for the best. Seductive Magic: All relationships need work!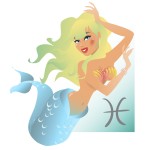 Pisces / February 19 – March 20
You should be ready to learn a new skill if you want to get ahead at work. Making a few compromises with a new love can be well worth it in the long run. Mixing money and friends is never an easy thing but, as long as you make sure that everyone knows the rules, it is possible. Seductive Magic: Shower your love with compliments, everyone loves to be loved.