Welcome to the Seduction Meals Weekly Horoscopy by the Mistress of Astrology – Jennifer Angel. Tune in every Monday for details on how to best manage your relationships at home, work and play.

November 17 – November 23, 2014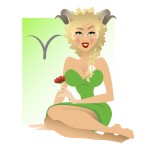 Aries / March 21 – April 19 
Everything is going to happen as it should, whether it's love, home or work, so don't worry too much about it; be patient but, also, stay focused. If the people are not top priority, you don't have time to entertain them. You have too many important things to do to play hostess when it is not in your best interest. Seduction Magic: Go the extra mile for romance.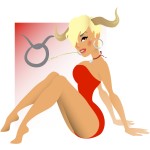 Taurus / April 20 – May 20
The new Moon points toward someone lending you a financial helping hand. There are many opportunities, but you'll have to work for them. Both love and money are very important and need equal attention. As the stability of Saturn and the Sun accentuate long-term love, make sure you see a situation for what it is. Seduction Magic: Don't get stuck in a petty issue.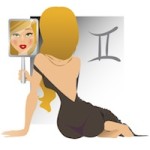 Gemini / May 21 – June 20
Don't accept something at work as it appears; do some checking and then decide for yourself. What happens next can offer you the security you seek, but be ready to fight for it. Love comes your way. Compromises are a fact of life in every relationship; it's only a matter of which ones you're willing to make.  Seduction Magic: See someone for who they are, not what you want them to be.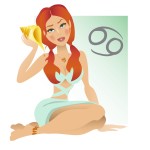 Cancer /  June 21 – July 22
New opportunities at work are on the upswing; more information is forthcoming. Venus' energy inspires you to look great. Whatever time and money you spend on your image will not be in vain. The more self-confidence you have, the more power to attract you'll exude and, since this is a time for love and romance, you'll be ready for it. Seduction Magic: Make a list of your most fabulous traits, and stand in your circle of power.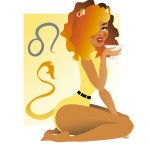 Leo /  July 23 – August 22
You'll want to make sure everything is on the up-and-up, be it love, family or work. Success is coming to you at top speed. Carefully contemplate any major choices, especially if they could impact your home environment. Determine first that you have all the financial information and only then put your plans in action. Seduction Magic: Be spontaneous to keep the magic alive.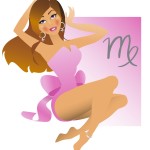 Virgo / August 23 – September 22
When dealing with a sensitive romantic issue, be weary; to thrive, a relationship also requires diplomacy. When you try to do too many things, you cut down on the time you spend with the people you love and don't do nearly enough of what you like. Never forget, it's the journey that's important; don't take shortcuts! Seduction Magic: Make your own decisions, don't pay too much attention to what others say.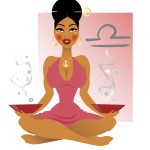 Libra / September 23 – October 22
As regards money, learn to save. Concentrate on the end result; once you have decided on how to reach your goal, everything will sort itself out. Compromise is the name of the game of life. Since we are all different, you cannot escape the fact that everyone you meet will have irritating as well as irresistible traits; communication is the key to smooth relationships. Seduction Magic: Look to the future, not the past.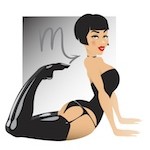 Scorpio / October 23 – November 21
On the subject of love, speak from your heart if you want to clear the air and understand what's happening. If single, make a love list and realize that you're worthy of attracting whomever you want! The new Moon shines on fiscal opportunities. Now's the time to concentrate on your budget and make plans for the future. Seduction Magic: Be careful not to let money interfere with a special relationship.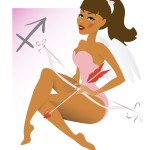 Sagittarius November 22 – December 21
If you want to get everything done and take care of your priorities, get organized. Venus moves to your sign, bringing love and financial opportunities. Your annual new Moon indicates the beginning of a radiant new phase. The first impression you want to portray of yourself should be a powerful one. Seduction Magic: Let your seductive side show through.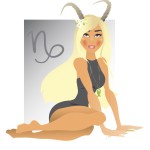 Capricorn / December 22 – January 19
A lot is going on now in and around your personal and professional lives; finish up what needs to be done on the job so you have time to socialize; there's more to life than work. Success is in your stars. With go-getter Mars in your sign, life could get extremely strenuous. Seduction Magic: Trust your instincts.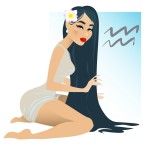 Aquarius  /  January 20 – February 18
Something at work could boost your bank account, or a situation with friends and money could fall into place. A plethora of planets and activity is in your work zone; pay attention to your intuition; listen closely and heed its suggestions. If something doesn't feel right, most times there's a good reason for it.  Seduction Magic: Good friends make good lovers.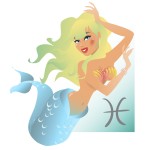 Pisces / February 19 – March 20
The Sun, Venus and the Moon in your career zone signify something wonderful could happen; keep an open mind and stay optimistic, but also remain realistic. Your personal life is affected by passionate Mars. If looking for love, it's very possible you'll find it among the people in your industry. Seduction Magic: The more you learn about yourself, the more you can give of yourself to someone else.