Welcome to the Seduction Meals Weekly Horoscopy by the Mistress of Astrology – Jennifer Angel. Tune in every Monday for details on how to best manage your relationships at home, work and play.

November 24 – November 30, 2014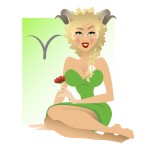 Aries / March 21 – April 19 
Don't give away your heart until you know the person is right for you. Make sure there are no misunderstandings when you discuss business matters. Never presume anything. When dealing with fiscal matters, there's no room for mistakes. If your instincts tell you to check things over, do so immediately. Seduction Magic: If you have a powerful connection with someone, you will know it.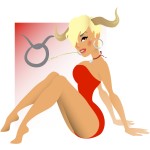 Taurus / April 20 – May 20
Finances are on the upswing; you could benefit by another's lucky break. Take the opportunity you now have to learn something that'll enhance your status at work. A long-lasting relationship is highly probable but, since you are also ambitious, it's vital to have the right balance between home and work. Seduction Magic: When having a heart-to-heart chat, make sure the timing is right.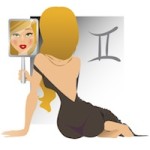 Gemini / May 21 – June 20
Decisions you had made but were waiting to be approved are about to be accepted; your life can now move forward. As you try to catch up and get ahead with work, don't forget about your well-being. It's a good time to update your image; make your first impression stop everyone in their tracks. Seduction Magic: Be careful of keeping secrets, you are best to have full disclosure to avoid a misunderstanding.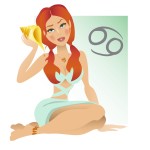 Cancer /  June 21 – July 22
New contacts at work make your job more exciting; with that, your energy gets a boost and also makes you more attractive on many levels. You are irresistible right now, both at work and in social circles! Things are forever changing and, with Mars' influence on your personal life, expect to be elated and challenged. Seduction Magic: Indulge in some personal pampering.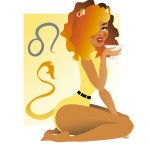 Leo /  July 23 – August 22
There's no such thing as relationships always running smoothly; they all need to be maintained from time to time. Lady Luck is by your side, but it's all about timing, so make a plan and play to win. Business dealings can begin, but if you feel uncertain about what steps to take next, let your intuition guide you in the right direction. Seduction Magic: You can take the lead, but don't take over.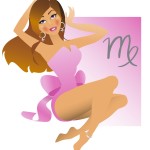 Virgo / August 23 – September 22
Your home is your sanctuary and offers enjoyment and a sense of security; take the time to be there with your loved ones to make memories. There are many options and opportunities coming your way but, to benefit from them, you'll have to move out of your safety zone. Be prepared to take risks, but use your common sense, too. Seduction Magic: Learn to enjoy the moment.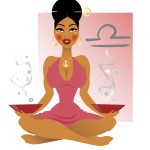 Libra / September 23 – October 22
A discussion concerning finances can result in new options being made available; don't let them slip away. Money and family are both on the front burner at present, and in a good way. The spotlight's on your home life, and even though you're thinking of changes, don't do anything rash. Many details still need your attention. Seduction Magic: Sometimes, you need to be the one who sets the scene for romance.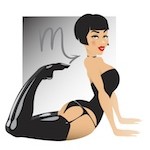 Scorpio / October 23 – November 21
A talk with a loved one can uncover issues of a personal matter that need to be resolved. Your life is in a state of flux; remember, the choices you make today will influence your tomorrows. But, to make room for the future, you have to let go of the past. A change could be for the best; stay tuned. Seduction Magic: A new start with love beckons you to let go of the past.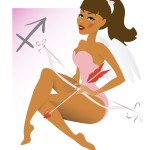 Sagittarius November 22 – December 21
Communication planet Mercury moves to your sign and prods you to learn more about one of your interests. Having Venus, the love goddess, in your sign, causes you to pay more attention to personal issues; you'll have to make a decision on just how much you want to commit to your present romantic partner. Seduction Magic: If you want love in your life, you have to make time for it.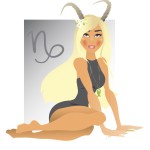 Capricorn / December 22 – January 19
During this time, you could get news, through friends, about a financially feasible opportunity. Home, work and money need your attention and it's up to you to make sure you are there to take care of everything. But, since your time is limited, you'll have to reschedule dealing with certain people. Seduction Magic: As Venus moves towards your sign, it's time to make a love list and make it from your heart.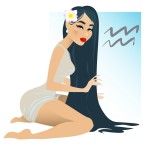 Aquarius  /  January 20 – February 18
Everyone needs a certain amount of independence for love to thrive and survive. Your future could take a completely different, better turn just through a discussion with someone. People around you can pass on important information, but make sure it's based on facts before you take any action. Business friends can help financially. Seduction Magic: The more secure you are in your self, the more secure your relationship will be.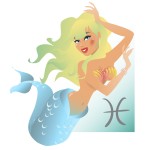 Pisces / February 19 – March 20
Don't keep secrets from a loved one; it will only breed mistrust. You may not realize it, but things are happening behind the scenes that affect your career. At this point in time, to help you move forward, it's important to hone your skills and gather as much knowledge as possible. Seduction Magic: Money and work have your main focus, but don't exclude love.