Welcome to the Seduction Meals Weekly Horoscopy by the Mistress of Astrology – Jennifer Angel. Tune in every Monday for details on how to best manage your relationships at home, work and play.

November 3 – November 9, 2014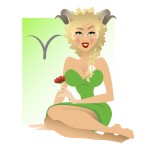 Aries / March 21 – April 19 
With love, you need your freedom, but closeness, too. Stay away from power struggles at work; be a team player. If it seems like you've been going through changes for a while now, relax; it's all for the best. Action planet Mars in your career zone spurs you on to multitask in order to complete everything you have to get done. Seductive Magic: Create a sexy boudoir.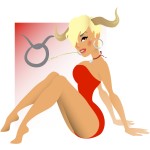 Taurus / April 20 – May 20
Get a routine going if you want to increase productivity. Love may rule your life, but don't forget your responsibilities; it's all about balance. The full Moon energy in your sign can bring about change. First, decide what it is you want and then, slowly but surely, go after it. And do not let anyone or anything interfere.   Seductive Magic: Romance is what gets your heart racing.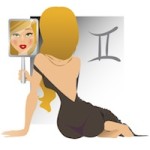 Gemini / May 21 – June 20
Discuss your heart's desires with a loved one. Don't get distracted from your goals now that you've entered a new phase at work. Your business is affected by planetary energy, which also helps you stay the course. While rising to the summit, don't neglect your well-being and personal image; they convey self-confidence. Seductive Magic: Make time in your schedule for love!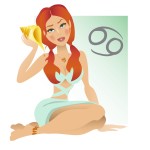 Cancer /  June 21 – July 22
When it concerns finances, don't believe anyone or anything; do your own research. It's not that you don't like closeness, but only a relationship that gives you the freedom to be who you are and doesn't try to suppress and smother you is the one that can last a lifetime. Anything else won't do. Seductive Magic: If you want love in your life, take a chance and let your guard down.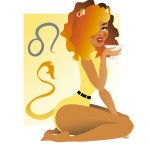 Leo /  July 23 – August 22
The home and family are very important; for a love relationship to grow, Venus suggests you balance idealism with realism. You have several opportunities to meet with people who can help you attain your objectives, but not all of them are worthy of your precious time. Don't scatter your energy on unimportant things. Seductive Magic: Family values are attractive.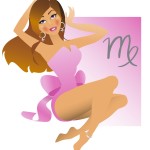 Virgo / August 23 – September 22
Set your goals as high as possible, but break them down into manageable achievable points if you don't want to be overwhelmed. Mercury helps you speak from the heart but, with Mars' influence, you could sound too direct and frank. A financial breakthrough could be the result of an incidental discussion.  Seductive Magic: Communication is the key to sexy love success.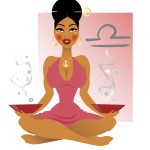 Libra / September 23 – October 22
Your partner, family and friends are all important; you feel safe and secure with them. Just make sure you don't get possessive! Being a cardinal sign, you are used to action; nevertheless, you prefer to consider every possibility and option before making a move. If you need some solo time, write it on your calendar — in ink. Seductive Magic: Money spent on pampering yourself will be cash well spent.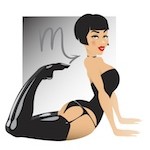 Scorpio / October 23 – November 21
As life changes, you are forced to step out of your comfort zone. Do not hold on too strongly to anything that is fated to leave your life. Because everyone is different, compromises need to be made. You have to decide with what you can and cannot live. But, don't get despondent; this is, overall, a powerful and positive time! Seductive Magic: Surrender to your heart!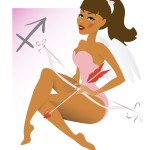 Sagittarius November 22 – December 21
Mars inspires you to achieve your financial goals; however, don't fall for any risky business. If there's a heart-to-heart with your loved one in the future, be forthright. Nobody is as aware of the fact as you that it's important to keep your thoughts positive; what you put out is what comes back. Seductive Magic: Your intuition will tell you when the time is right for love.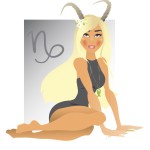 Capricorn / December 22 – January 19
The stars shine bright on finances, with rewards coming your way. Venus inspires new friendships and a love relationship built on a sound foundation. Having Mars in your sign gives you energy and motivates you to achieve the impossible. Something could be happening at work that could propel you to the top.  Seductive Magic: You need a lover who is available physically and emotionally.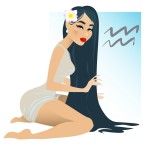 Aquarius  /  January 20 – February 18
The full Moon in your home environment area highlights issues that need to be addressed; get ready to deal with and get rid of emotional baggage. Venus, the goddess of love, sends romance your way. Be ready for new developments as a plethora of planets in your career zone influences changes at work.  Seductive Magic: Life is not all about work, create space for romance.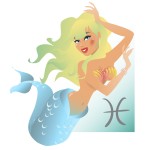 Pisces / February 19 – March 20
Make fiscal matters your priority; decide on a plan and follow through with it. Love affairs could be linked to foreign travels. Find ways to stay in touch if you and your loved one are far apart. All you need to do is pay attention to your intuition if you want to discover the answers to your questions about life. Seductive Magic: Learn how to say 'I love you' in as many languages as you can.