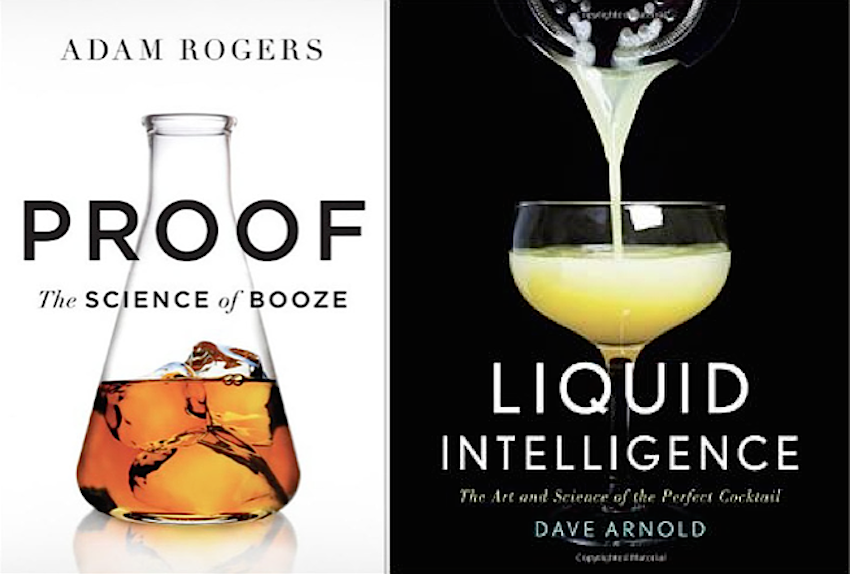 The Science of Booze. Liquid Intelligence. OK, its time to get serious about the art of entertainment and perfecting the cocktails you serve at home. Let's face it – there is nothing sexier than being served an outstanding cocktail – one made with love! Here are a few holiday gifts to your favorite bartender, as a gift for your host, or to give to yourself as you learn how to make and present the best libation to compliment your holiday gatherings – after all – happy drinks = happy guests = happy Holidays. Cheers!
We start with the new book: Proof: The Science of Booze. "Humans have been perfecting the science of alcohol production for ten thousand years, but modern scientists are only just beginning to distill the complex reactions behind the perfect buzz. In a spirited tour across continents and cultures, Adam Rogers puts our alcoholic history under the microscope, from our ancestors' accidental discovery of fermented drinks to the cutting-edge laboratory research that proves why—or even if—people actually like the stuff". OK you got our attention!
Liquid Intelligence. The perfect gift yourself, your favorite bartender, or for the host of your holiday party: Liquid Intelligence, a book from Dave Arnold, of Booker & Dax the hot NYC high-tec bar. In Dave's world, the shape of an ice cube, the sugars and acids in an apple, and the bubbles in a bottle of champagne are all ingredients to be measured, tested, and tweaked.
Molecular Mixology Kit. Experience a true cocktail revolution as you reconnect with your inner scientist.   Molecular mixology is now an art so stop simply mixing alcohols with juices. Learn how to deconstruct your favorite cocktails and serve your mojitos in a large bubble that will explode in your mouth, bite into a layered martini or add a touch of airy lime foam to your tequila shots. This "do it yourself" molecular mixology kit allows you to recreate the atmosphere of the most trendy and modern lounges in the comfort of your home. This all-encompassing kit includes five pre-measured food additives, three specialized molecular tools as well as a 30-recipe DVD that will facilitate the creation of your futuristic concoctions. Stay ahead of the curve and bring the art of mixology to the next level.