After a day of holiday shopping, meeting friends for lunch, and make last minute plans for holiday travels – here's just the thing to wind you down. Light a fire, put your feet up and let the sensual aroma of rosemary and clementines take you away. I found this drink on the web site of Lisa Sherry and knew this would be work trying … and it is!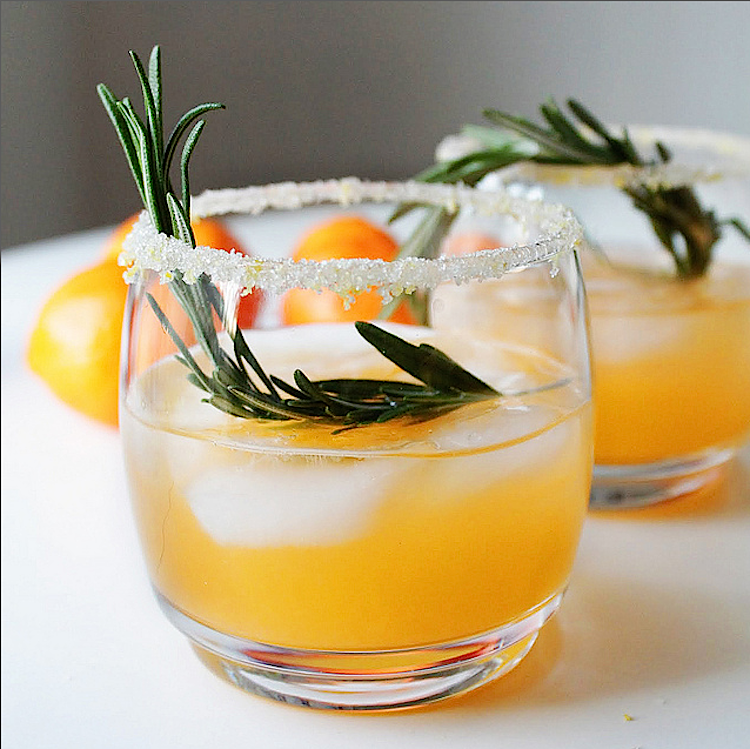 Rosemary Infused Winter Sun Cocktail
juice of 2 clementines (about 1/4 cup)
juice of 1/2 small lemon (1/2 oz)
.5 oz triple sec
1.5 oz vodka
sprig of rosemary
lemon zest
sugar
Directions:
1. Moisten the rim of your glass with some fruit juice. (The juice helps the sugar to adhere better than water does.) Combine zest and sugar in a shallow bowl or plate. Turn the glass over onto plate and coat with sugar.
2. Pour juices, triple sec, and vodka into a shaker. Shake and then pour over ice. Garnish with rosemary sprig. (Makes 1.) But they're so much better in pairs!